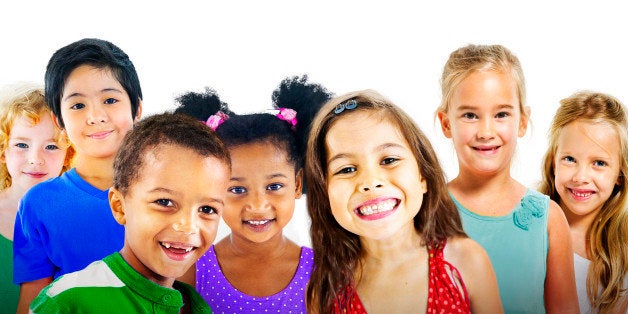 It's hard to imagine how you could possibly make everyone happy. In fact, that is probably nearly impossible. This world is made up of so many different people, personalities and preferences that there could not possibly be a one-size solution to everyone's joy.
This rings especially true around the holidays. If it wasn't, then our mailboxes wouldn't be full of dozens of different catalogs peddling everything from the latest gadgets to the hottest new toys to an almost embarrassing number of gift options available in baskets. Even the "of the month" clubs now include everything from makeup to whiskey to dog toys.
This idea that there is any one way to create happiness in an entire population is insane. And it's precisely why, when I became a foster parent in 2006, I knew immediately that the answer to creating more happiness for these precious, delicate lives was not a singular one.
There are over 400,000 children in foster care each year. Many of which have been in the foster care system for years. Many have moved multiple times and most, if not all, have not been able to fully experience the joy and wonder of childhood.
And this is the time of year when the joy and wonder of childhood are most evident; Christmas lists, pictures with Santa, Hanukkah gifts and holiday parties. I am sure everyone reading this is planning to purchase a holiday gift for a child, your own or otherwise. Those of us with children know that there is nothing like watching your child's eyes light up as they realize they are opening that one gift they had been hoping for. It is simply magical.
Well, I want every child to know that magic. It is really that simple. At a time of year when we are all trying to find the perfect gift for every person on our list there is another list I hope thousands of you will take note of. The wish list on One Simple Wish's website currently has over 900 individual requests from children in foster care all across the country. From California to New Jersey children who have seen some of the worst of what the world can do are hoping to see just a bit of the best. The requests are not outlandish and over the top. They are for doll houses and gift cards and bikes and art sets.
I stand by the belief that it's impossible to make everyone happy with a single item, idea or message. It can't be done. Joy and happiness are personal. They are caused by a spark inside each of us that is ignited by so many different things. But I also stand behind the belief that we all deserve the happiness, especially the children.
So this holiday season as you shop online and navigate your way through crowded stores, consider adding just one child to your list; just one child whose moment of happiness is just a click away.
Calling all HuffPost superfans!
Sign up for membership to become a founding member and help shape HuffPost's next chapter