In 1999, Joy Veron was vacationing with her family in the Colorado mountains when the unthinkable happened. Her three children -- Chloe, then 7, Annie, then 5, and Elliot, then 2 -- had excitedly run ahead of the adults and climbed into the family's SUV, eager to go for one last swim before heading home to Texas. In an instant, the gear slipped and the SUV began to roll -- straight toward a steep cliff at the edge of a deep canyon.
Joy screamed, watching her children trapped inside the careening SUV as it picked up speed.
"I just saw complete fear. I remember their little eyes were huge, looking at me just like, 'Help me. Do something,'" Joy later recalled on "The Oprah Show" in 2004.
To save her kids, Joy threw her body in the path of the SUV. "I remember being pulled under the car, and I remember thinking, 'I didn't make it in time and I'm getting run over. I'm going to hear a crash pretty soon,'" Joy said.
Instead, her effort slowed the SUV just enough for her father to jump inside and pull the emergency brake without a second to spare. The children were safe. Joy, however, was badly injured.
Her body had been shattered by the SUV, and though she survived, Joy was told by hospital doctors that there was a less than 1 percent chance of walking again.
It's now been 11 years since Joy shared this story on "Oprah," and, as she tells "Oprah: Where Are They Now?" in the above video, a lot has changed for her family since then.
"After the show, I went to Portugal because I'd really been searching for a cure, and that was pretty much my focus," Joy says today. "I had a stem cell transplant, and I went through surgery... I had some recovery. I had a little bit more sensation than what I had before. But, it didn't make me walk again."
That's when the mother of three realized that it was time to accept her new reality. "It was a difficult thing to accept," she admits. "I remember laying in my bed one day and being depressed and hearing my children playing outside. I remember thinking then, 'It's my choice. I can lay here, and I can be depressed, and I can miss out on a lot in life. Or, I could learn to walk again -- but maybe not walk in the physical sense, but walk in life.'"
Joy may be unable to get around without a wheelchair, but she hasn't let it hold her back, according to her children. "I actually think she does more than most moms do even walking," Annie says.
"She's definitely my inspiration," Elliot adds.
While Joy and her children are closer than ever, the accident did take a toll on her relationship. Joy and her husband recently divorced after 23 years of marriage.
"I'm hurt," Joy says. "I think that in the beginning, we should have had major counseling. I think that would have helped a lot. Unfortunately, we didn't. I think we were so caught up in my rehab and trying to get me better that we didn't pay enough attention to what he was going through."
For as difficult as it has been to deal with the end of her marriage, Joy remains as resilient as she's always been.
"It's life," she says. "I know it's something I'll make it through."
Note: This article has been edited to remove a reference to the SUV as "already running," which is not evident from available sources.
Related
Before You Go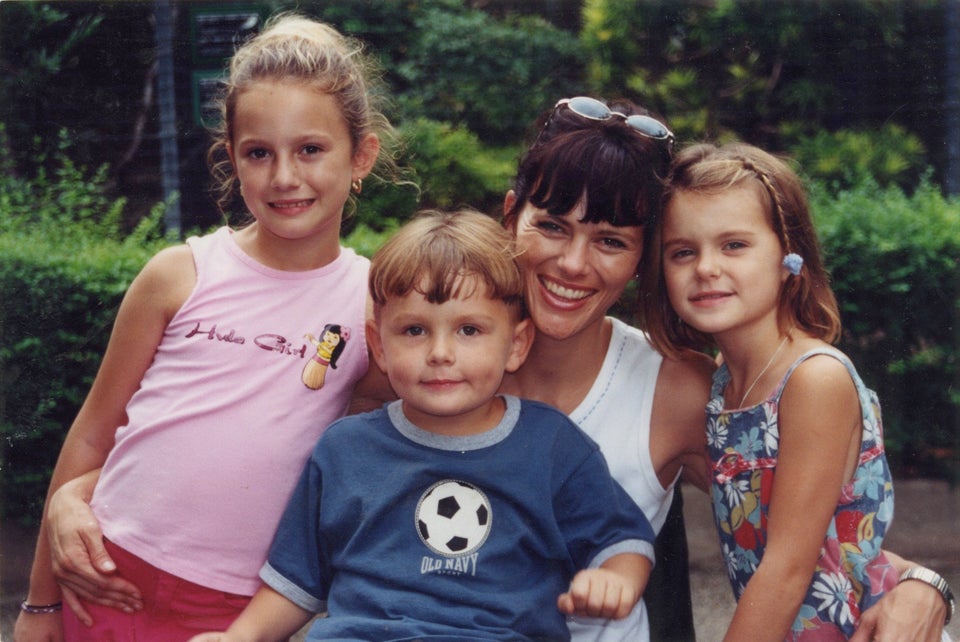 Joy Veron
Popular in the Community