The singer arrived Sunday night wearing a white anti-abortion gown with a hand-painted fetus-in-utero on the skirt. She was also wearing a tiara and carrying a "Choose Life" purse.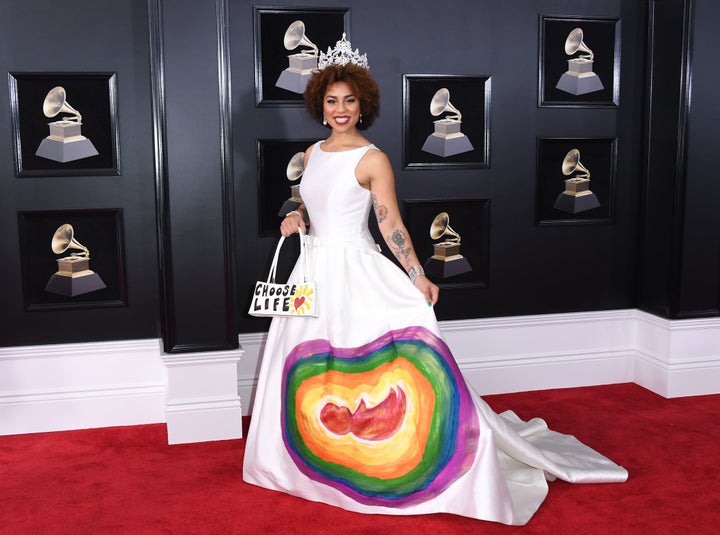 "I'm a pro-life woman," the singer told Fox News. "This year I chose to make a statement on the red carpet like I always do. I'm all about life."
Villa also told the news outlet that she gave up a baby for adoption when she was 21 and that she supports adoption over abortion.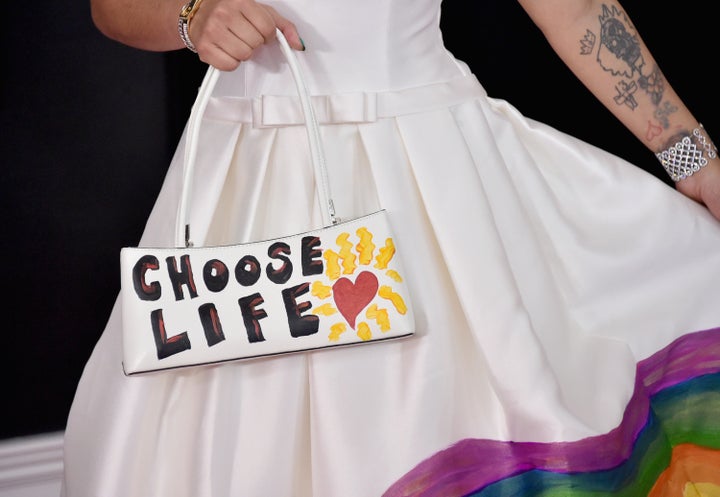 Villa made headlines last year when she arrived at the Grammys in a red, white and blue pro-Trump dress. "Make America Great Again!" was written in sparkly letters down its front, while "Trump" was spelled out around the skirt.