Adele is not only an amazing singer and songwriter — it sounds like she's a solid drinking buddy, as well. 
During The Huffington Post's conversation with Joy Williams on AOL Build Tuesday, the singer and former member of folk duo The Civil Wars revealed that she and Adele got "rip-roaring drunk" while out on tour together in 2011. It's one of her favorite on-the-road memories.
"I remember being on the road with Adele and it was sound check the first day on tour with her and she came bounding in ― hair half in curlers, half-hair not done ― and just saying how excited she was to be on the road," she said. "And then we found ourselves having dinner the next night and just thinking to myself, 'What on earth am I doing here? Like, how did we get here?' And we got rip-roaring drunk that night. That's the most drunk I've ever been ― I don't recommend the amount of Hendrick's gin and tonics that I drank."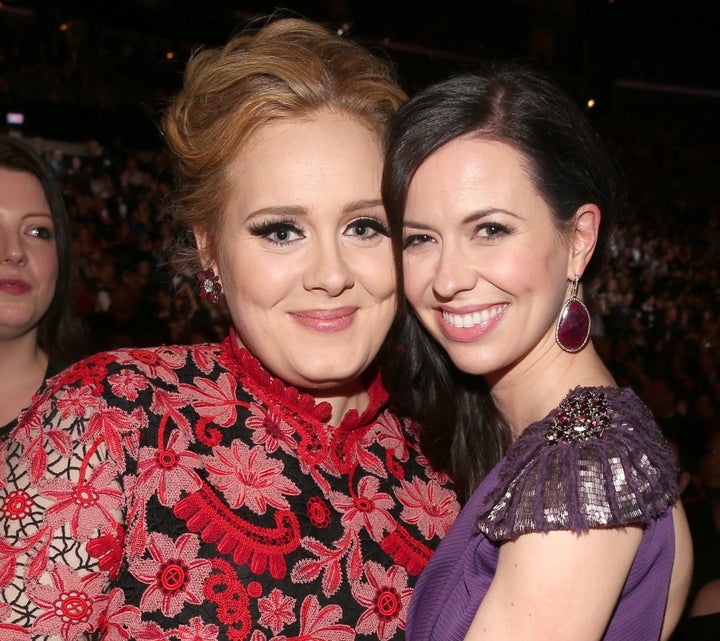 Williams said she hasn't seen Adele in "a long minute," but does consider her to be a great friend. Though she's not so sure if the hitmaker is still as into the on-tour partying.
"I don't know if she's drinking like that anymore, it's been a while since we caught up," Williams said, adding, "Isn't she just the most amazing?"
"I think she's got some moves, she can bust it out," Williams said. "I would just love to hear her sing that long." 
The acoustic version of Joy's critically acclaimed album "Venus" is out now. Watch our full discussion with her on AOL Build below.
The Huffington Post receives a percentage from the purchase of tickets bought via a link on this page.
Calling all HuffPost superfans!
Sign up for membership to become a founding member and help shape HuffPost's next chapter
BEFORE YOU GO
PHOTO GALLERY
If You Love Adele, Try Listening to These Artists