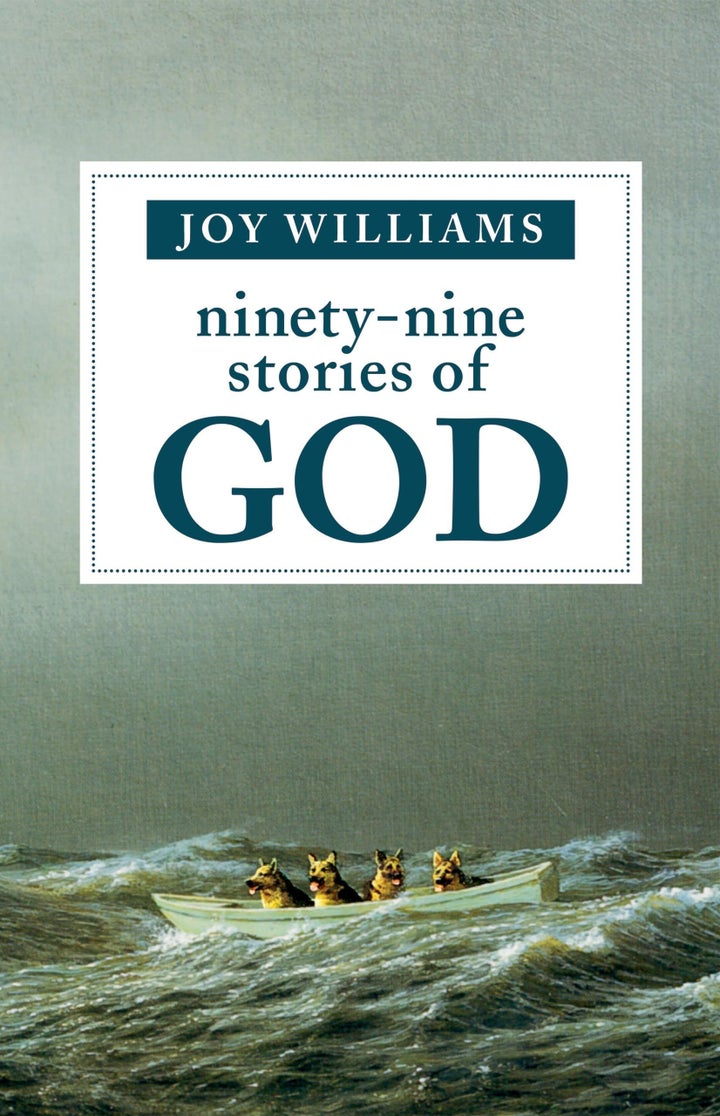 The title of Joy Williams' latest short story collection ― Ninety-Nine Stories of God ― is not just a pretty phrase. It is, like Williams' writing, both bluntly descriptive and wildly evocative. The collection does contain 99 flash fiction works exploring the mysterious, the miraculous, and the inexplicable. In a word, they concern God. But, they do not concern the benefits of faith. They are neither full of glory nor charged with judgment.
Instead, Williams' creed, evidenced by her funny, fantastical stories, is this: The world is bizarre and random, and the way we make sense of coincidences is as meaningful as coincidences themselves.
"The Lord" is a character in several of the stories. In one, he lives out his lifelong dream of participating in a demolition derby, to the puzzlement of the anthropomorphized truck he rides in. In another, he doesn't show up to a party. But humans' and animals' perspectives are interspersed throughout, too, and none is given more import than the other. In one story, a scientist who engineered cloned dogs who glow red marvels not at their unnatural color, but that he was able to implant genes at all, giving special meaning to his own field rather than how its effects are perceived by non-specialists.
In one half-page-long story, a narrator recalls a game played with friends. The goal is to make the other players cry using as few words as possible – an effort Williams seems to make a game of, too. A line from Chekhov ― "You mean, I'm being left behind?" – is among the narrator's favorites. Another powerful fragment, which includes both Williams' animal motifs and penchant for the dark and strange: "The last whale swam deeper…".
In another story, a boy's grandmother reads him a fairy tale in which a cursed child brings a stillborn upon his family. When the boy's mother coincidentally has a stillborn shortly after, the grandmother "loses her mind," while the boy grows up to become a "formidable jurist."
Williams' characters idolize romantic love, the environment, art, literature, and other humanistic values. Professing these ideals and living in accordance with them does not earn them eternal life — or even a more fortunate time on earth. But it does make for lives filled with amusement, thought, and imagination. And for Williams, that seems to be enough.
In an interview with The Paris Review, she was asked to define what a story is, if it can't be useful. One imagines an almost undetectable smirk creeping across Williams' face when she responds, "What a story is, is devious. It pretends transparency, forthrightness. It engages with ordinary people, ordinary matters, recognizable stuff. But this is all a masquerade. What good stories deal with is the horror and incomprehensibility of time, the dark encroachment of old catastrophes."
Williams' apparent interest in both the quotidian and the grand might stem from her upbringing. Her father was a Congregational minister in Portland, and she grew up in Maine, where many of her stories, featuring middle class narrators, take place. A preacher is the protagonist of one of her earliest stories, "Taking Care," published in the '70s.
Since then, Williams has lived in Tucson, Houston and Key West ― which may explain why her stories span settings, if setting is mentioned at all. Often, especially in these lively and immediate works of flash fiction, dialogue drives the story forward, and the characters could exist during any time, in any of the aforementioned places.
Her placeless stories aren't a comment on the internet-induced omnipresence of everything; in fact, Williams is known to write on a typewriter, avoiding the distractions of the web. Instead, they seem to be vessels for empathy. Anyone can slip into the minds of her narrators, who are united by their curiosities, and the ways they make sense of timeless questions.
Williams' says more in a page-long scene than most can say in a chapter; it's fitting, then, that her very short collection manages to encompass such an eternal theme with wit and grace.
Joy Williams is a finalist for the Pulitzer Prize and the National Book Award.
Anyone interested in wry humor, flash fiction, and the philosophy of religion.
What other reviewers think:
Kirkus: "Admirers of Williams ― and anyone who treasures a story well told should be one ― will find much to like here."
Publisher's Weekly: "…these stories are 100% Williams: funny, unsettling, and mysterious, to be puzzled over and enjoyed across multiple readings."
"A woman who adored her mother, and had mourned her death every day for years now, came across some postcards in a store that sold antiques and various other bric-a-brac."
"The child wanted to name the rabbit Actually, and could not be dissuaded from this. It was the first time one of our pets had been named after an adverb."
The Bottom Line is a weekly review combining plot description and analysis with fun tidbits about the book.
Related
Before You Go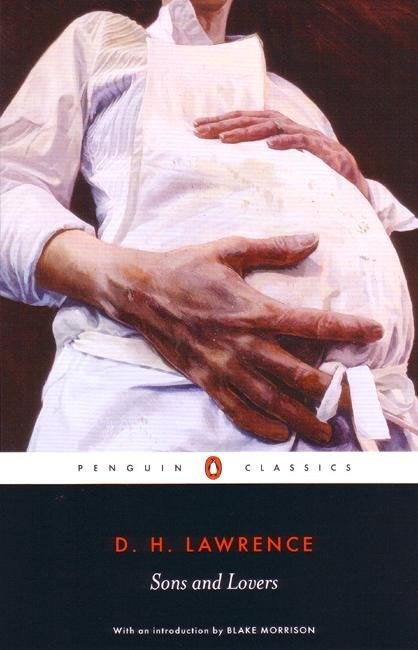 Banned Books
Popular in the Community