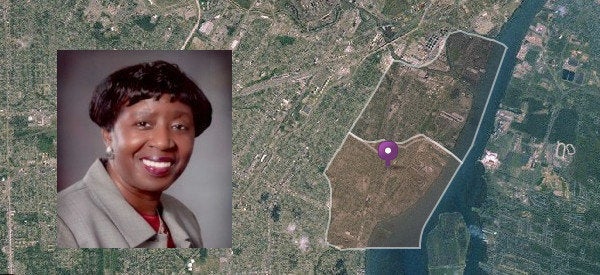 Since 2009, Joyce Parker has pulled off an extreme makeover of the accounting books in Ecorse, Mich., changing the bottom line from red to black.
Just 2.8 square miles and 9,630 residents, the small community downriver from Detroit has a long history of financial problems and has lingered under various forms of state receivership longer than any other municipality in Michigan.
Parker was appointed to fix that, and by many accounts she's been successful. June 2011 marked the first time in nearly six years Ecorse had a positive general fund balance, and the city is on track for a balanced budget this year as well, despite a drop in both income and property taxes and revenue-sharing funds.
Parker was appointed in Ecorse in 2009, in the wake of a bribery scandal involving the city's former mayor and city controller. The officials' arrests and the city's spiraling debt pushed then-Gov. Jennifer Granholm to install Parker as Ecorse's emergency financial manager, tasked with cleaning up the city's finances.
Figuring out how to pay off the $14 million debt the former mayor had left behind was perhaps Parker's most pressing task. She managed to raise some cash with the assistance of the state, which approved $9 million in bonds, $3 million in emergency loans, and a $40,000 advance in revenue sharing.
In addition to paying old debts, Parker restructured the city's long-term finances by cutting 33 staff positions and reorganizing departments.
In March 2011, Michigan passed Public Act 4, updating the emergency manager law and making Parker's work somewhat easier; the law grants extraordinary powers, including the ability to overrule or dismiss elected officials.
Parker chose to keep the mayor and city council on staff, but she cut their salaries by 72 percent.
Despite the pay cut, Ecorse Mayor Darcel Brown told The Huffington Post Parker was doing an excellent job, though he admits her appointment made several council members uncomfortable.
"She has the power -- pretty much the final say -- when it comes to the day-to-day operations," said Brown, who served as interim mayor after the arrest of his predecessor, then was elected in November. "So, for a lot of the council members it was definitely a shift. It was something new, not having those controls."
According to Brown, the relationship has grown friendlier over time, thanks to Parker's open-door policy. The same cannot be said for the city's unions.
The contract for Ecorse's firefighters ran out in June 2011. Unable to reach a compromise, Parker eventually forced a series of changes on the department, cutting the number of full-time firefighters from 14 to six, reassigning others as part-time workers and privatizing the city's ambulance service.
"There's no negotiating," he told the News-Herald shortly after the changes went into effect Dec. 5. "It's just basically, 'This is what you guys are going to take and that's it.'"
Parker declined to be interviewed for this article, but in a recent blog post for The Huffington Post, she called Public Act 4 "very beneficial" to her work. She said among other measures, staff reductions and victory in arbitration proceedings with the city's police and fire unions "would not have been possible without the tools and resources provided for in PA 4 and its predecessor, Public Act 72 of 1990."
But in Ecorse, the emergency manager law has drawn less ire. While Parker's dealings with city unions are contentious, her relationship with Ecorse residents is more ambiguous.
Anne Zdanowksi, who works as a local Avon representative, said she supports Parker's work. Still, she has mixed feelings about the process that put the emergency manager into office.
"Any time you get someone beyond your control like that it's scary," she said. "I don't like the fact she had to be appointed, but, if we were doing our job as a community, that wouldn't have happened."
Zdanowski believes the general mood in Ecorse is "pretty unfavorable" towards Parker, but commends her efforts to involve residents in a long-term city planning effort, Envision Ecorse.
A participant in the project herself, Zdanowski hopes it will lead to greater citizen involvement -- something she thinks would help Ecorse resist political corruption and financial mismanagement after Parker leaves office.
Brown, the mayor, expects Parker will step down by December of this year. Once she leaves, Ecorse will remain under a state audit for two years. If Public Act 4 is suspended, she will stay in office as an "emergency financial manager" with reduced powers.
Things could move a little faster if state election officials approve the Public Act 4 referendum petition -- certifying the signatures would freeze the law. In that event, the governor has said Michigan would revert to the old emergency financial manager law.
Parker would lose her special powers but would remain in charge of Ecorse's finances. The change would likely have no significant effect on the city's books. Parker already has drafted a two-year budget, and Brown said he and the city council intend to follow it.
"We want to make sure that we don't have business as usual, so there will be no freewheel spending," Brown explained. "We're looking forward to moving with the plan that's set forth for us."
WATCH a video promoting "Envision Ecorse," Parker's long-term citizen engagement plan:
Calling all HuffPost superfans!
Sign up for membership to become a founding member and help shape HuffPost's next chapter