This won't be the first time a "unique" theme park has come to fruition in China. In 2009 there was a Kingdom of Dwarves theme park that showcased people of short stature.
There's also Oriental Land near Shanghai, China. Oriental Land features a water park, boat rides, military defense training and a full sized American aircraft replica complete with Chinese military hardware on display inside.
Completing the circle of weird is Joyland, which will apparently be comprised of five themed sections: Terrain of Warcraft, Universe of StarCraft, Island of Mystery, Moles World (the cute section), and World of Legend.
Joyland was supposed to open by this March, but judging by the photos it doesn't look like it is going to be ready by then. Then again this is China we're talking about, where entire hotels have been built in six days.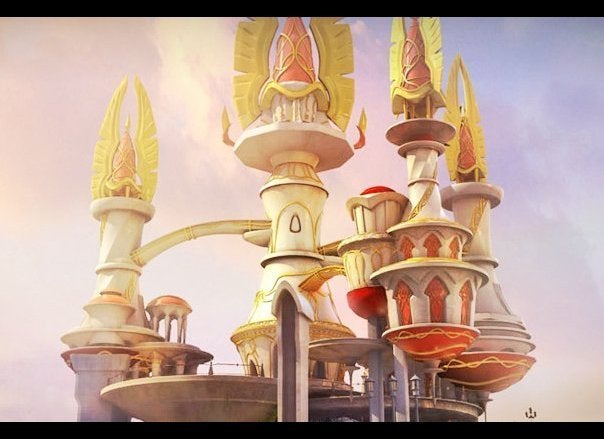 China's Joyland Amusement Park
Popular in the Community