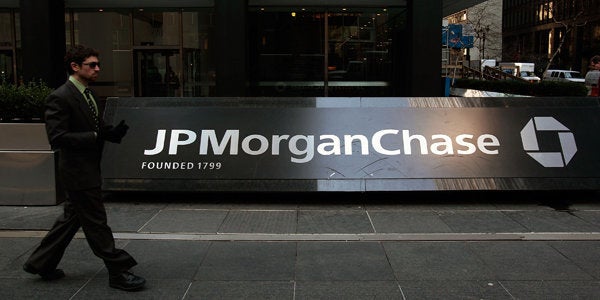 (AP): "Police in the Greek capital say a bomb has exploded at the offices of American financial services firm JPMorgan Chase & Co., causing no injuries.
The blast occurred early evening Tuesday in an upscale area of central Athens, following a warning telephone call to an Athens newspaper.
The extent of the damage was not immediately clear."
Reuters spoke to an unamed police official at the scene who said the device, "was a time-bomb outside JP Morgan's offices at the second floor of an Athens building," and added "the explosion damaged the door, furniture, computers and smashed some windows."
Popular in the Community