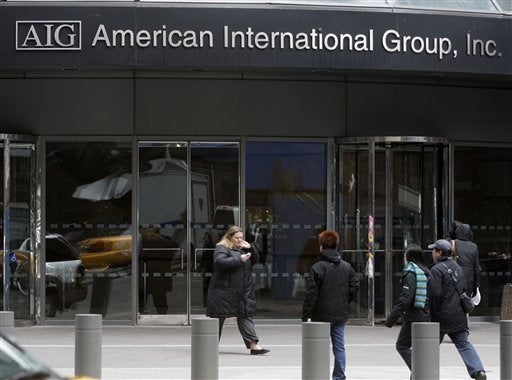 JPMorgan Chase, beneficiary of $25 billion in taxpayer bailout dollars, plans to spend $138 million for swank corporate jets and a new hangar, ABC News reported this morning. Given last week's epic wave of popular rage over bonuses and perks for executives at taxpayer-supported AIG, JPMorgan's plane plan is a bit of a head-scratcher.
According to JPMorgan Chase architects, the new hangar will be built with reclaimed wood, quarry tile and even a "vegetated roof garden."

The Gulfstream 650's are described by the manufacturer as the "fastest," "widest" and "most comfortable" private jet ever with superior cabin amenities, an optional stateroom, and 12 interior designs to choose from.

"It's a remarkably boneheaded decision," said corporate watchdog Nell Minow, the editor and founder of The Corporate Library, a group that provides independent corporate governance research and analysis. "It's completely tone deaf."
We want readers to let us know if you've heard of any other such extravagant business decisions that may involve taxpayer money.
If you're aware of wasteful or unnecessary spending or instances that call into question the use of TARP funds, please let us know. Tell us what you see and know, what you are hearing in the office by emailing submissions+waste@huffingtonpost.com. Anonymity is, of course, guaranteed.
Our readers came up big, delivering audio of Morgan Stanley co-president James Gorman telling financial advisers on an internal conference call that "very generous" retention awards would paid to executives who stayed on through a merger with Citigroup's Smith Barney. Gorman explained that the award -- "Please do not call it a bonus" -- would be based on 2008 performance.
"I think I can hear you clapping from here in New York," Gorman joked during the call, after announcing that the payments would be linked to '08 performance. "You should be clapping because frankly that is a very generous and thoughtful decision that we have made. We spent a lot of time kicking this around. We could easily have done it from the point of closing, which is obviously going to be somewhere in the latter half of this year or around the middle of the year. But we just decided... that it was right thing to do, to give you that certainty that it would be based off '08. '09 is a very difficult year... So that degree of anxiety, which many, many of you have emailed me about... is now off the table."
The story created a stir and was subsequently reported in the New York Times, the Wall Street Journal, CNBC, and more -- and it wouldn't have come to light without the help of HuffPost readers. So please, keep the tips coming.
Popular in the Community