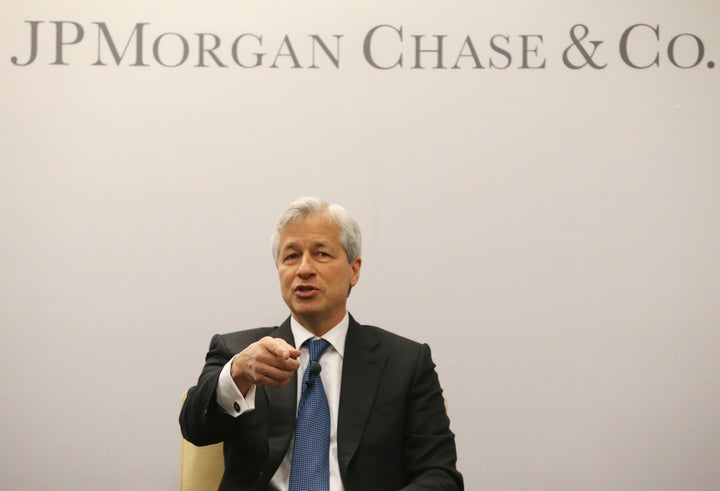 When JP Morgan saw the unacceptably high level of unemployment among recent veterans, it decided to hire thousands of veterans and form a coalition of companies that wanted to do the same. That's the story Jamie Dimon, the bank's chairman and CEO, happily told last week.
"They bore an unbelievable price for the rest of us, and something like 200,000 are coming out of the system every year, and for a while they had very high unemployment rates," he said. JP Morgan, Dimon added, wants "to do our share to bring them back into society and give them jobs."
It's a great story, but it's missing a key detail: The program began in 2011, partly as a response to the bank wrongfully foreclosing on military homeowners.
"We deeply apologize to our military customers and their families for these mistakes," Dimon said at the time. "We cannot undo them, but we can take accountability for them, fix them and learn from them. Today we want to begin a new way forward..."
That apology came in February 2011, five days after a bank executive was called out in congressional hearings for failing to properly follow the Servicemembers Civil Relief Act, a 1940 law that, among other things, protects members of the military from bankruptcy and foreclosure proceedings. The program was officially launched the following month, with the bank highlighting the fact that unemployment for recent veterans was 3.5 percentage points higher than the national rate, and far higher among young vets.
That April, journalist Dawn Kopecki noted, the program was included in a legal settlement with military families who had been overcharged on their mortgages or whose homes had been wrongfully foreclosed.
"We are a leader in hiring and supporting our nation's outstanding veterans," JP Morgan spokesman Steve O'Halloran wrote in an email to The Huffington Post. "We made it clear in the past when we made mistakes, and we're clear right now that America needs to support our veterans and reduce unemployment among them."
JP Morgan paid $56 million to settle claims that it wrongfully foreclosed on 18 military homeowners and overcharged another 6,000. The number of wrongful foreclosures on military homeowners ended up being 200, JP Morgan realized after it was forced to review its records as part of a $8.5 billion mortgage settlement with other banks in 2013. Bank of America and Morgan Stanley found they had each wrongfully foreclosed on 200 military homeowners, while Citi and Wells Fargo found they had done so to 100 and five, respectively, The New York Times reported.
At the time JP Morgan launched the program, the goal was for a group of 11 businesses to hire 100,000 recent veterans. The bank's initial commitment was to hire 5,000 of that total. The program has since been expanded to more than 200 companies aiming to hire a million veterans, and the group, called the Veterans Job Mission, says 300,000 veterans have been hired.
Popular in the Community