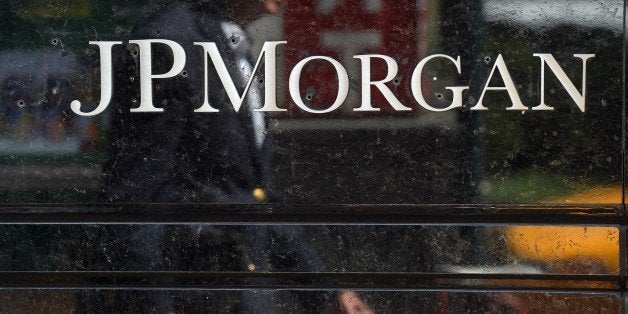 NEW YORK (Reuters) - JPMorgan Chase & Co and former Bear Stearns Cos managers Ralph Cioffi and Matthew Tannin won the dismissal of a lawsuit in which Bank of America Corp accused them of causing heavy losses by lying in a desperate bid to prop up two failing hedge funds.
U.S. District Judge Alison Nathan in Manhattan on Tuesday rejected Bank of America's fraud and breach of fiduciary duty claims, and said the bank failed to prove damages that could be traced to Bear's concealing of market-moving information.
The case was distinctive because it pitted the two largest U.S. banks against each other, over a mid-2007 event that was among the earliest high-profile signs of market stress that culminated in the 2008 global financial crisis.
It related to Bear's High-Grade Structured Credit Strategies and High-Grade Structured Credit Strategies Enhanced Leverage funds, which had been crammed with subprime mortgage-backed securities prior to their collapse.
According to a lawsuit first filed in October 2008, Bank of America suffered "significant losses" on a series of transactions that Bear had induced it to enter with the hedge funds in May 2007, two months before they went bankrupt and a year before JPMorgan bought Bear.
These transactions included a $4 billion securitization backed mostly by mortgage assets in the hedge funds, and the providing of nearly $1 billion of short-term financing.
Bank of America said it would not have entered these transactions had it known that the funds were facing substantial investor redemption requests, and were "desperate to secure liquidity" to avoid an imminent collapse.
In dismissing the lawsuit, Nathan rejected as "inherently unreliable" the testimony by a Bank of America expert about the bank's losses.
She said the expert failed to identify which losses were attributable to the market's realizing the risks addressed in a May 23, 2007 letter describing the redemption requests, and the effect of "fire sales" stemming from the funds' liquidation.
The judge also said that Bank of America did not show that the redemptions, coming in a "volatile" market, were so material that Bear should have disclosed them prior to the transactions.
"There is no evidence from which a rational jury could conclude that there was a duty on the part of the defendants to disclose the redemptions at the funds," she said.
Co-defendant Raymond McGarrigal, a former portfolio manager at the hedge funds, also won dismissal of the lawsuit.
Bank of America spokesman Lawrence Grayson declined to comment. JPMorgan spokesman Brian Marchiony declined to comment.
Marc Weinstein, a lawyer for Cioffi; Nina Beattie, a lawyer for Tannin; and Catherine Redlich, a lawyer for McGarrigal, did not immediately respond to requests for comment.
In November 2009, a federal jury in Brooklyn, New York, acquitted Cioffi and Tannin of criminal fraud and conspiracy charges over their handling of the hedge funds, whose collapse saddled investors with an estimated $1.6 billion of losses.
The case is Bank of America NA et al v. Bear Stearns Asset Management Inc et al, U.S. District Court, Southern District of New York, No. 08-09265.
(Reporting by Jonathan Stempel in New York; Editing by Bob Burgdorfer and Stephen Coates)
Calling all HuffPost superfans!
Sign up for membership to become a founding member and help shape HuffPost's next chapter
BEFORE YOU GO
PHOTO GALLERY
JPMorgan Chase Lawsuits And Regulatory Probes