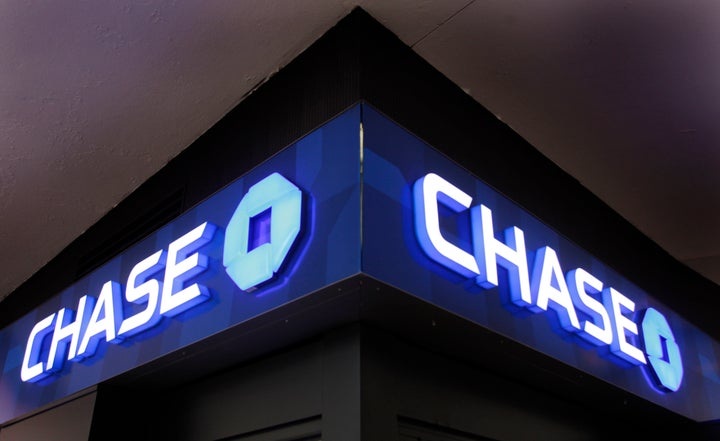 NEW YORK -- Wall Street earnings season kicked off Friday with JPMorgan Chase & Co. reporting its financials after a year in which the biggest consumer banks sought new ways to trim costs without triggering a customer revolt. JPMorgan reported income that was down sharply for the last three months of 2011, due mostly to losses in its investment banking division.
In an earnings call with analysts Friday morning, JPMorgan representatives didn't say in specific terms what the big bank might do to make up for lost revenue. But a spokesman did say that the bank has hit on one platinum-plated solution: Make more money off people who already have money. Another strategy: push credit cards. The bank reported more new card customers.
For the fourth quarter of 2011, JPMorgan reported net income of $3.7 billion, down 23 percent from the fourth quarter of 2010. Its yearly profits still set a record. For the year, the bank reported profits of $19 billion, up more than 9 percent from the year before.
Jamie Dimon, JPMorgan's chief executive, called the results "mildly disappointing." The market registered a more emphatic displeasure in early trading: JPMorgan stock was down 3.9 percent.
In the race to find new revenue, Chase, the consumer banking division of JPMorgan, is fishing for the most coveted class of banking customers: those Americans who still have a lot of money to put in the bank. It is planning to significantly expand its Chase Private Client division, which caters to those with at least $500,000 in liquid assets. The financial institution said it plans to increase the division from 250 locations to 750 over the coming year. The average banking account at Chase Private Client totals $1.2 million.
Richard Bove, a financial analyst at Rochdale Securities, said he expects higher prices on all bank products along with reduced customer service. "[Banks] were hit hard by regulation. Someone has to pay for it," he said.
Credit cards were a bright spot. The bank issued 8.5 million new cards last year. The jump reflects an industrywide trend. Because of new regulations that limit how much they can earn from debit cards, banks have been trying to get customers to charge more on credit. And by the end of 2011, customers were. Recent data from the Federal Reserve showed that shoppers took on more debt in December.
Why the long faces? Like other big banks with large investment divisions, JPMorgan struggled to make money in the capital markets, and observers remain skeptical about opportunities going forward. The bank also said that new regulatory restrictions cut into its profits.
JPMorgan blamed a new cap on debit interchange fees for a 7 percent decline in fee revenue to just $1.6 billion. The impact of the debit card cap, required under the Dodd-Frank regulatory reform law, will cost the bank $600 million in the coming year, according to its earnings statement. JPMorgan's overall retail banking revenue of $4.3 billion was down 2 percent.
Banks like JPMorgan have struggled to figure out ways to make up for these lost fees, along with millions of dollars in revenue lost to earlier restrictions that put a stop to big fees imposed when customers overdraw their accounts.
Earlier this year, Bank of America Corp. thought it had hit on a solution: It announced it planned to charge customers $5 a month for the privilege of using one of its debit cards to make purchases. That did not go well. As everyone but Bank of America executives anticipated, customers wigged out. The bank backed down.
"There are two groups that every banker has an aspiration to put their arms around and make offers to," said Sharon Shin, a practice manager at the Corporate Executive Board, which provides market analysis to financial service firms. "Those are small business and the mass affluent."
JPMorgan is not saying goodbye to Main Street customers even as the costs of those consumers are rising. The bank's efforts to make more money off traditional checking account customers include "repricing," said David Albertazzi, senior analyst with the Aite Group. That's code for higher fees.
Albertazzi also said that big banks like JPMorgan are ramping up their online and mobile banking offerings this year and that could mean new ways to make money. The number of customers doing mobile banking at JPMorgan increased by 57 percent in the last year, according to the fourth-quarter financial statement.
Dimon said on the earnings call that "the turn [in the housing market] is getting closer," pointing to a growing population, low rates for consumer mortgage borrowing and a warming economy.
JPMorgan said it had no new disclosures about its exposure to the European debt crisis. By relaxing the collateral requirements for borrowing in December, the European Central Bank has stabilized the liquidity issues that had plagued European banks, a move that Dimon said was very powerful and lessened some of the immediate near-term issues that threatened banks. "The likely outcome is that they will muddle through," he said on the earnings call Friday morning.
Christopher Mutascio, an analyst at Stifel Nicolaus & Company, said that JPMorgan's exposure was concentrated in Spain and Italy, not Greece and Ireland, which are considered the most toxic nations in the eurozone.

REAL LIFE. REAL NEWS. REAL VOICES.
Help us tell more of the stories that matter from voices that too often remain unheard.
BEFORE YOU GO