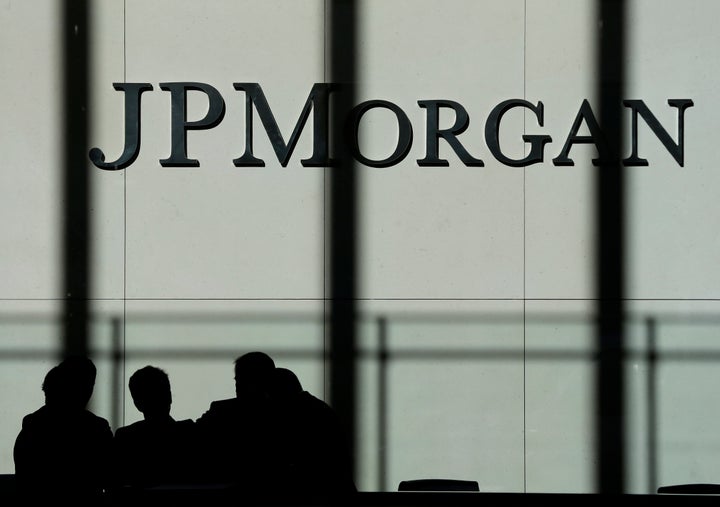 JPMorgan Chase will pay $307 million in fines after admitting it didn't properly tell customers about conflicts of interest in how it managed their money.
The bank pushed wealth management clients into its own mutual funds and hedge funds without telling them those funds had higher fees than competitors' offerings, the Securities and Exchange Commission said Friday. Those higher fees, of course, were reaped by the bank, rather than going to an outside company if JPMorgan had sent clients elsewhere.
The fines, which come with an admission of wrongdoing by JPMorgan, are split between the SEC, which will receive $267 million, and the Commodities Futures Trading Commission, which will receive $40 million.
"These J.P. Morgan subsidiaries failed to disclose that they preferred to invest client money in firm-managed mutual funds and hedge funds, and clients were denied all the facts to determine why investment decisions were being made by their investment advisers," Andrew Ceresney, director of the SEC Enforcement Division, said in a statement.
JPMorgan has been penalized more than $23 billion by U.S. authorities in recent years, according to Bloomberg, settling allegations that included conspiring to manipulate foreign-currency rates, allowing its "London Whale" trader to exceed risk limits, failing to flag transactions related to Bernard Madoff's Ponzi scheme and misrepresenting the value of mortgage-backed securities.
The latest fine and admission of wrongdoing comes a few weeks after The New York Times' Nathaniel Popper reported that a former JPMorgan broker who publicly criticized the bank's practices had been subject to retaliation from his former employer. The broker, Johnny Burris, said in 2013 that the bank pressured he and his colleagues to sell its own products when cheaper alternatives existed. In response, the bank flooded Burris' records kept by regulators with complaints from what appeared to be former clients. In fact, Popper reported, the complaints were written by JPMorgan employees in an effort to scuttle Burris' career.
JPMorgan spokesman Darin Oduyoye provided this statement to HuffPost: "We have always strived for full transparency in client communications, and in the last two years have further enhanced our disclosures in support of that goal. The disclosure weaknesses cited in the settlements were not intentional and we regret them. We remain confident in our investment process and are proud of the way we manage money."
Related
Popular in the Community