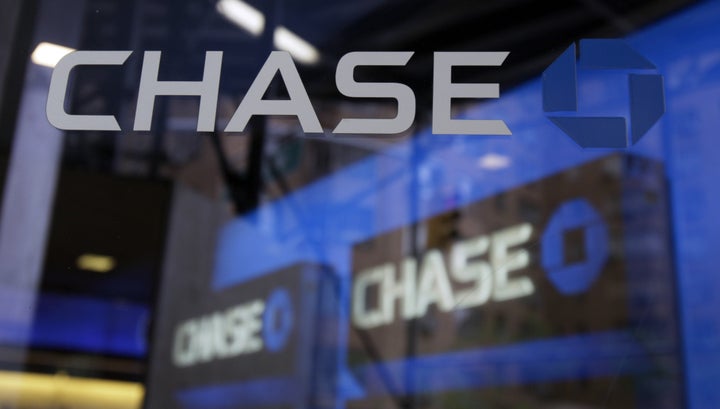 This story was updated at 6:00 p.m. ET.
JPMorgan Chase, the second-largest U.S. bank by assets, reported a 23 percent increase in profit Wednesday, thanks to a significant drop in provisions set aside to cover losses on home mortgages and credit cards.
But the joy that comes from $4.4 billion in earnings and from beating Wall Street's expectations could be short-lived as the New York-based lender faces mounting investigations and likely lawsuits over its admitted sloppiness in handling home foreclosures. Regulators from all 50 states announced a coordinated investigation today into big banks' foreclosure practices. Expected losses industry-wide could reach into the tens of billions, if not more.
The megabank, which kicked off earnings season for large financial firms, decreased its provisions for losses by more than $5 billion compared to the same period last year, allowing the firm to book its increased profit despite a $3 billion drop in revenue. Analysts and investors are poring over JPMorgan's earnings report to gauge the coming announcements by lenders like Bank of America, Citigroup and Wells Fargo.
Compared to the third quarter of 2009, the firm reported higher earnings in its credit card and retail lending divisions as fewer borrowers fell behind on their payments, a reflection of a stabilizing economy and the fact that risky borrowers have largely had their credit lines cut or been shut out completely. But the firm reported lower earnings from its investment banking division and from its own trades of various securities as a volatile market and depressed yields on assets took its toll. Overall revenue dropped 11 percent to $23.8 billion compared to last year.
JPMorgan set aside less money for employee pay and bonuses, decreasing the quarterly total by nine percent to $6.7 billion relative to last year. Through nine months it has set aside $21.6 billion, or about one percent less than last year's amount. The amount is also lower relative to total revenue, the firm's records show.
In a likely sign of things to come, the bank set aside an additional $1 billion to cover higher estimated demands to buy back the soured loans it pushed onto investors and government-owned mortgage giants Fannie Mae and Freddie Mac. It now has $3 billion to cover such requests, which typically come after the party that acquired the mortgage found some kind of defect in the loan documents.
The additional money to cover these demands comes on the heels of the lender being forced to buy back some $1.5 billion in bad mortgages in the quarter ending Sept. 30, a 215 percent increase from the same period last year and a doubling of the amount it was forced to eat in just the three-month period ending in June. Fannie and Freddie, backed by an aggressive government regulator, has been trying to get big banks to buy back the defective home mortgages they were sold or asked to guarantee.
However, those demands could pale in comparison to the losses JPMorgan could be forced to swallow if its reported careless handling of foreclosures escalates into a larger crisis. The firm admitted that it has identified situations where employees or contractors didn't follow the law when processing foreclosures. JPMorgan is reviewing about 115,000 mortgages that are in the foreclosure process, it said. The lender announced that it was expanding its temporary moratorium to 41 states.
An increase in the time it takes to process a foreclosure will only delay the housing -- and overall economic -- recovery. Already, it takes about 448 days on average for a delinquent borrower to fall into foreclosure, the firm said. In Florida it's 678 days; in New York it's 792, or more than two years, according to JPMorgan Chase.
Housing analysts say the process, already gummed up because of the flood of foreclosures and the inadequate staffing and preparation by mortgage services, will likely only get worse as homeowners and investors in mortgage-linked securities initiate litigation to recoup losses from potentially wrongful evictions and soured investments.
*************************
Support HuffPost
The Stakes Have Never Been Higher
Related
Popular in the Community