If it's Thursday, it must mean that JPMorgan Chase is in some kind of trouble again. This has become such a common thing that JPMorgan investors hardly bother to care any more.
The eleventy-billionth piece of bad news for the biggest U.S. bank came on Wednesday evening, when it revealed that it was the subject of criminal and civil Justice Department probes into allegations that it had defrauded investors in mortgage-backed securities. In other words, business as usual. Bank of America and other big banks have either already been sued or are under investigation on similar charges.
JPMorgan, meanwhile, is being poked and prodded by eight or so different federal regulators for alleged misdeeds ranging from mortgage shenanigans to interest-rate manipulation.
The latest addition to this long list of troubles did appear to gently rattle JPMorgan's stock price, which was down less than one percent Thursday afternoon, on a day when the broader stock market was slightly higher.
But overall, as you can see from the chart below, courtesy of Yahoo Finance, as the bank's regulatory woes have mounted, its stock price has climbed, too, which helps explain why CEO Jamie Dimon's job was recently declared safer than ever. (Story continues after chart.)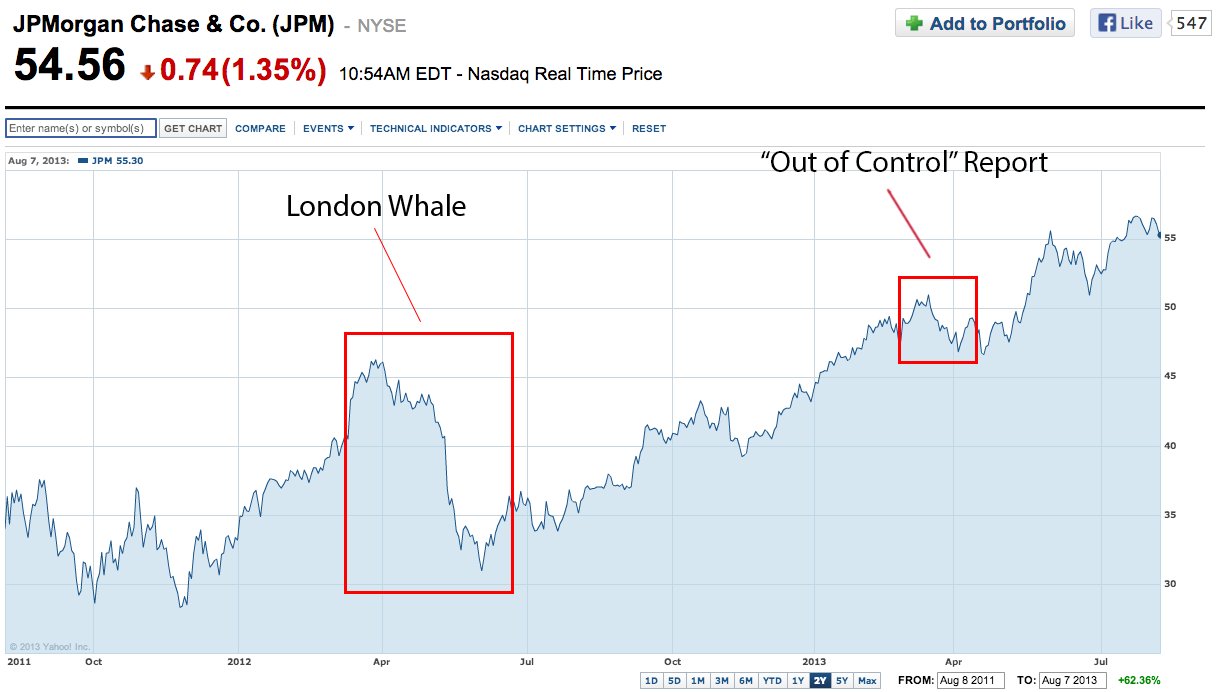 That's not to say it's been a perfectly smooth ride. As you can see from the chart, the bank's "London Whale" trading losses last year did briefly cause the stock to fall off the table. The episode hit the bank's reputation, leading to the spectacle of Dimon and other bank executives having to testify before Congress. But it did not hurt the stock for long -- the bank's share price is up about 77 percent from its bottom in June 2012.
Investors had themselves another little shudder earlier this year, as the New York Times and others all took a moment to point and yell, "Can you BELIEVE all of the trouble this bank is in?"
"JPMorgan's...recent history of significant regulatory failures demonstrate that shareholders are continuing to be called upon to pay for the firm's inability to ensure an acceptable control environment," Graham Fisher bank analyst Joshua Rosner wrote in a widely read research note entitled "JPMorgan Chase: Out of Control."
JPMorgan shareholders seemed momentarily concerned about this, sending the stock down more than 8 percent in a couple of weeks. But the stock has bounced back, climbing recently toward all-time highs not seen since the dot-com bubble.
One reason for the stock's resilience is that none of these woes have really affected the bank's profits, which came close to setting a record in the second quarter. Rosner estimated that JPMorgan has suffered $16 billion in legal costs since 2009. But the bank has earned $71 billion in profit during that time.
JPMorgan on Wednesday raised its estimate for future legal costs to $6.8 billion, up an extra $800 million, to account for the new probes. But it could pay off that entire bill with just the second quarter's $6.5 billion in profits.
Actual criminal charges against the bank could raise bigger risks. But for now investors are betting such charges are not going to happen. Given the Justice Department's track record, that seems like a safe bet.

Before You Go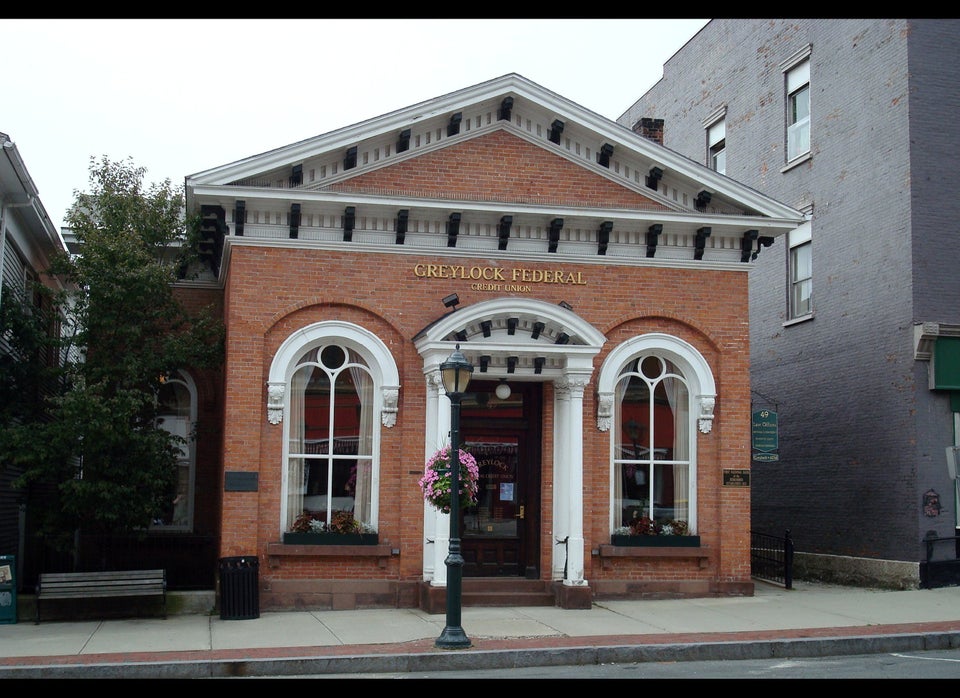 How To Break Up With Your Bank: MoneyTalksNews
Popular in the Community