 WASHINGTON -- Federal and state authorities are discussing an $11 billion settlement with JPMorgan Chase that would resolve numerous allegations of mortgage-related improprieties in the years before the financial crisis, according to people familiar with the ongoing negotiations.
The deal, if struck, would settle claims brought by the Federal Housing Finance Agency, the New York attorney general and end at least three separate investigations by U.S. attorneys' offices in New York, California and Pennsylvania. The potential deal would involve a $7 billion cash payment and $4 billion in mortgage modifications for troubled borrowers.
The negotiations are "developing by the hour," one person familiar with the talks said. It's possible no deal will be struck, or that it could be much more limited and resolve only one or a few of the various probes.
The bulk of the $7 billion cash payment being discussed would go to Fannie Mae and Freddie Mac, the government-backed mortgage giants regulated by FHFA. The agency, led by Edward DeMarco, claims Fannie Mae and Freddie Mac were duped into buying junk mortgage-backed securities issued by JPMorgan and the financial companies it purchased in 2008, Bear Stearns and Washington Mutual.
FHFA filed its lawsuit against JPMorgan and separately sued more than a dozen other leading financial institutions in September 2011. The agency is trying to reclaim billions of dollars in losses sustained by the two mortgage giants, which were rescued by taxpayers at the height of the financial crisis in 2008.
The rest of the funds would be split between shoring up the Federal Housing Administration, which has claims against the bank for allegedly defrauding taxpayers on FHA loans; New York state; the U.S. government; and distressed homeowners, who could apply for mortgage assistance.
FHA, a government agency inside the Department of Housing and Urban Development that insures loans traditionally made to first-time home buyers and others unable to stump up big down payments, is likely to tap the U.S. Treasury for a bailout as a result of depleted reserves caused by soured loans.
JPMorgan has been resisting such a large payment, government officials said. But JPMorgan has an incentive to settle as many government probes as possible by Oct. 11, when the bank reports third-quarter earnings. Already, the bank has cautioned investors that it expects to incur a significant cost due to the various government-driven legal claims it faces.
Equity analysts who cover JPMorgan for investors have said the bank's legal liability could depress its stock price and future earnings.
The various government entities also have an incentive to strike a mass settlement rather than file separate cases in court that could take years to resolve, particularly if the current settlement involves reduced payments or lowered loan balances for troubled borrowers.
Representatives for the Justice Department, FHFA, JPMorgan, and New York Attorney General Eric Schneiderman declined to comment.
JPMorgan faces a litany of accusations of mortgage-related misdeeds, according to its securities filings.
U.S. attorneys offices in California and Pennsylvania are investigating the bank's allegedly misleading sales of mortgage-backed securities, according to securities filings and people familiar with the probes. In one case, federal prosecutors told JPMorgan in May that they had "preliminarily concluded" that the bank violated civil securities laws related to mortgage securities it packaged and sold from 2005 to 2007. A federal criminal investigation related to mortgage securities is pending.
Schneiderman last year sued the bank, alleging it misled investors when they purchased securities issued by Bear Stearns. Preet Bharara, the U.S. attorney for the Southern District of New York, has been probing the bank for possibly defrauding taxpayers on FHA loans, securities filings show.
In recent years, federal prosecutors and HUD have struck deals with Bank of America, Citigroup and Deutsche Bank, the German lender, to resolve allegations they defrauded taxpayers on FHA loans.
The current round of talks centered on JPMorgan intensified in recent days after federal prosecutors notified the bank they planned to file a civil lawsuit. The talks are being led by the Obama administration's Residential Mortgage-Backed Securities Working Group, the formal name for the federal and state agencies with a stake in investigating mortgage securities-related wrongdoing.
The administration has faced criticism, particularly from federal lawmakers, over the apparent lack of cases it has brought against leading financial institutions for alleged wrongdoing committed in the years leading up to the financial crisis.
Defense lawyers that represent big banks have said in recent months that the Justice Department has ramped up its investigations into their clients.

Related
Before You Go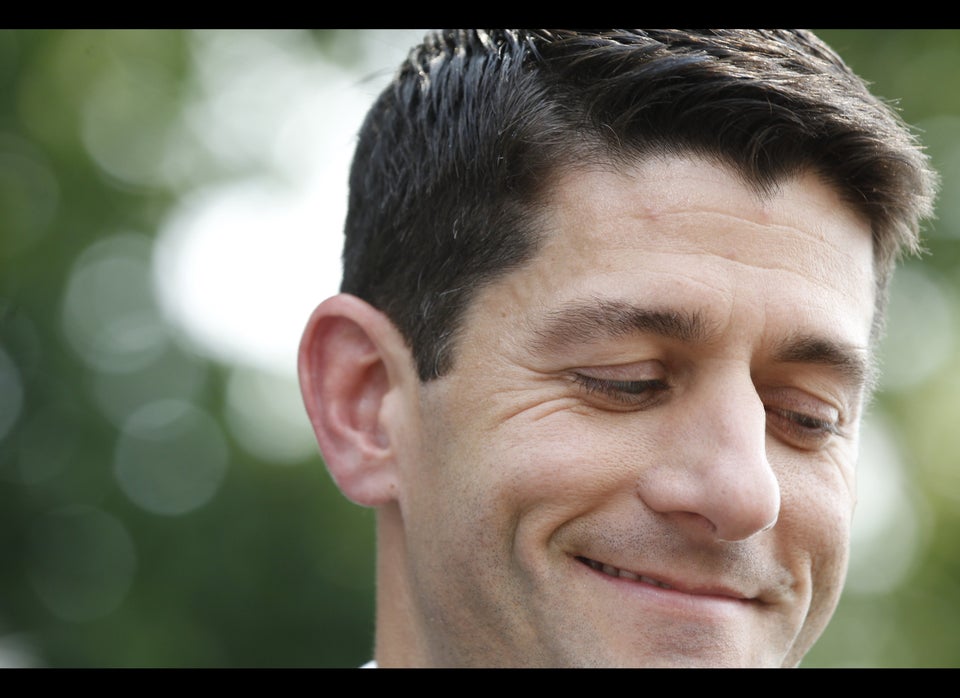 Economic Predictions That Were Blatantly Wrong (Or Have Blatantly Yet To Come True)
Popular in the Community