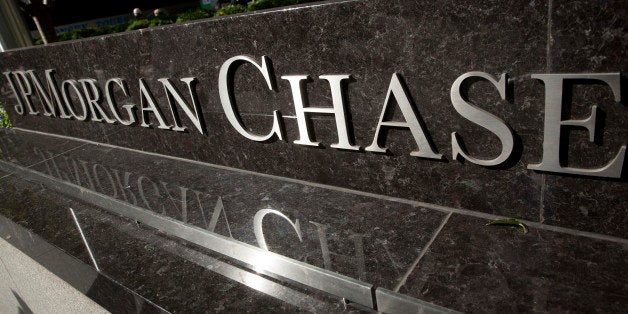 The biggest legal settlement in history between the United States government and a single entity will directly benefit, at best, a tiny fraction of the millions who say they were harmed by the company's actions.
On Tuesday, federal and state authorities announced that JPMorgan Chase had agreed to a $13 billion deal to resolve charges it misled investors about increasingly rotten mortgage loans in the run-up to the financial crisis. Employees at JPMorgan, along with two banks it acquired -- Washington Mutual and Bear Stearns -- were accused of committing fraud in the packaging, marketing and sale of bonds stuffed with those failing mortgages.
As part of the deal, $4 billion is earmarked for consumer aid, a condition that state authorities, including New York Attorney General Eric Schneiderman, made a top priority. That money is meant to help homeowners who took out reasonable mortgages, but then lost their jobs or saw their home values plunge, or both.
But if a 2012 settlement that included similar terms is any guide, the number of homeowners who will benefit from the most valuable aid available under the settlement -- the forgiveness of mortgage debt, also known as principal reduction -- will be quite small -- about 10,000 borrowers, a Huffington Post calculation determined. Picture Madison Square Garden in New York a bit more than half full.
By most measures, $4 billion is a lot of money -- enough to buy a movie studio or possibly a hot tech start-up. Almost certainly, the money will be useful here, too. The deal allows the bank to claim credit for debt forgiveness as well as a variety of measures, such as interest rate reductions, that can reduce a monthly mortgage payment by hundreds of dollars.
But in the context of the $1.4 trillion in mortgage debt -- the value of JPMorgan's outstanding home loans -- it doesn't amount to very much. In fact, if it was applied directly to the balance of that debt, it would reduce the total amount owed by about one-tenth of 1 percent.
Not all JPMorgan borrowers need help and the aid will not be distributed evenly. Instead, it is supposed to go to those who are most in danger of losing their home to foreclosure. But even by this measure, the money will barely make a ripple. Most currently struggling homeowners also will probably miss out, according to advocates for borrowers.
"It's really important for those families and those neighborhoods that will benefit, but [the aid] is just a drop in the bucket," said Kevin Stein, associate director of the California Reinvestment Coalition.
In housing circles, so-called "first lien" principal reduction is the gold standard of borrower aid. For homeowners who owe more on their home than it is worth, writing off excess debt can mean the difference between abandoning a house and investing in it again. Under the settlement, JPMorgan must allocate a minimum of $1.3 billion to this form of assistance.
Less than two years ago, JPMorgan and four other banks signed the National Mortgage Settlement, a multi-state deal to resolve robosigning and other foreclosure-abuse allegations. That settlement included a principal reduction requirement similar to the one in Tuesday's agreement.
Most of that aid has been distributed. Through the middle of 2013, JPMorgan forgave about $2.5 billion in first-lien homeowner debt, according to unaudited numbers reported by an independent settlement overseer. The bank said 20,559 borrowers received such assistance, with an average debt-load reduction of $122,000.
This most recent deal requires the bank to write off, at minimum, an additional $1.2 billion in mortgage debt. That would aid about 10,000 people, assuming that the write-down average stays constant.
JPMorgan currently holds 208,000 mortgages considered "seriously delinquent," according to the trade publication Inside Mortgage Finance. That is about 4 percent of the 5.2 million loans the bank holds overall.
A substantially greater number of JPMorgan borrowers -- likely in excess of 700,000 -- are underwater on their mortgages, a legacy of the bank's acquisition of subprime giant Washington Mutual after it collapsed in 2008.
It's possible that JPMorgan will offer smaller-dollar principal reductions to a greater number of borrowers this time, which would mean more individual borrowers would receive aid. But it is still hard to imagine that more than a small percentage of those who might benefit from such aid will receive it.
In addition to principal reduction, JPMorgan can receive credit against the $4 billion sum for a variety of other homeowner and community aid initiatives.
For example, the bank can claim credit for writing off second-tier loans, also known as home equity loans. The bank may claim just 40 cents on the dollar for writing off such debt on loans that are seriously delinquent.
It will receive $1.25 in credit against the $4 billion per dollar it forgives for all mortgage write-downs offered in zones designated by the U.S. Department of Housing and Urban Development as "hardest hit." It can claim a $10,000 credit for each loan made in certain low-income communities, or to borrowers in areas recently declared disaster areas by FEMA.
It's not clear how many of these alternative methods the bank will pursue. It is permitted to claim credit for money spent to tear down blighted homes, but when it was given this option under last year's settlement, the bank chose not to.
Ira Rheingold, the executive director of the National Association of Consumer Advocates, said that even under the best circumstances, legal deals were never going to help a large number of people.
Rheingold blames Congress and the Obama administration, which failed to push bankruptcy reform that would make it easier to shed excess mortgage debt. Instead, borrowers are left hoping to win the housing lottery -- a customer of the right bank, at the right time -- in settlements like JPMorgan's.
"This is no way to make policy," he said.
UPDATE: JPMorgan spokeswoman Amy Bonitatibus said it is too early to make any prediction on the number of homeowners helped through principal reduction.
Before You Go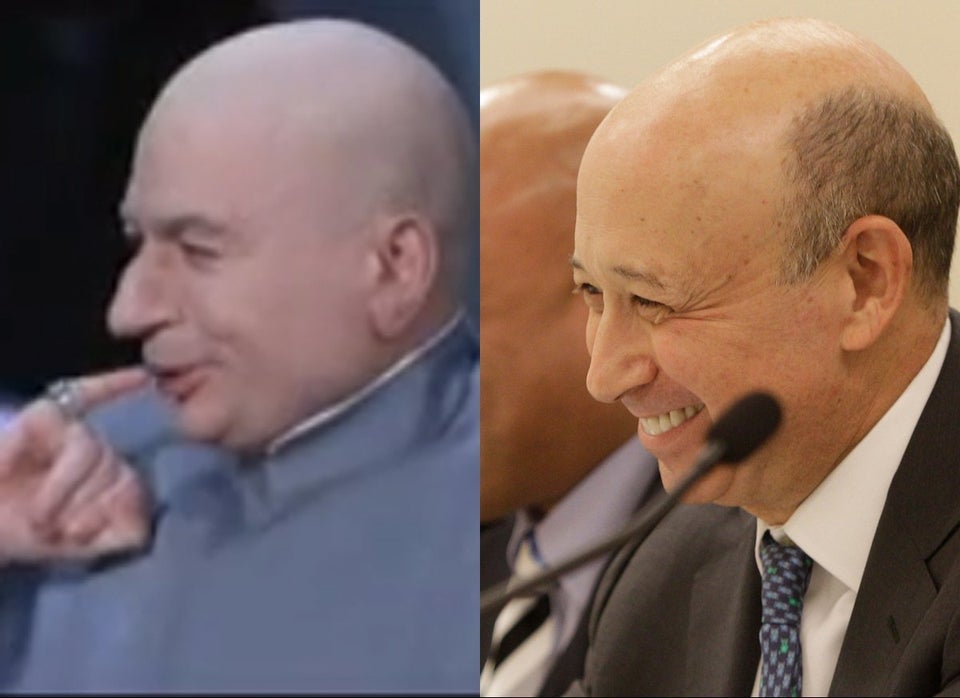 CEOs Who Look Like Villains
Popular in the Community