JPMorgan Chase said Wednesday it's under federal criminal investigation over its sale of mortgage securities, potentially making the biggest U.S. bank by assets the first large financial institution to face criminal sanctions over securitization practices that contributed to the 2008 financial crisis.
The Justice Department told JPMorgan in May that prosecutors had "preliminarily concluded" that the bank violated civil securities laws related to mortgage securities it packaged and sold from 2005 to 2007, the bank disclosed in a quarterly securities filing. JPMorgan has already been sued over similar practices by Eric Schneiderman, New York attorney general, and has settled similar cases brought by the Securities and Exchange Commission.
Other large financial groups also have disclosed in securities filings they're under U.S. investigation for their dealings in mortgage securities. Criminal investigations are underway against some banks, according to people familiar with the probes, introducing the possibility that criminal charges against a major financial institution for mortgage-related conduct could be filed -- a potentially surprising development given prosecutors' and securities regulators' past statements suggesting that pre-crisis bad behavior didn't necessarily equate to criminal wrongdoing.
JPMorgan -- once a darling in Washington -- on Wednesday disclosed a raft of expected enforcement actions that have been broadly mentioned by the bank and its chief executive and chairman, Jamie Dimon, but never before in such detail. Once finalized, the enforcement orders may further damage the bank's already-battered reputation and lead to heightened scrutiny of its practices.
The Consumer Financial Protection Bureau is investigating JPMorgan's collection and sale of delinquent consumer credit card debt, including its use of sworn documents to pursue bad debts. Kamala Harris, California attorney general, has sued the bank over similar practices.
The Office of the Comptroller of the Currency told JPMorgan it will punish the lender for its credit card collections practices and use of allegedly dubious documents, including for potentially cheating active-duty members of the military under the Servicemembers Civil Relief Act. JPMorgan has previously settled cases under the servicemembers act related to home mortgages.
In addition, the OCC and CFPB have told JPMorgan that they will formally discipline the bank for "unfair or deceptive" practices related to identity theft products it previously sold to consumers.
Perhaps in anticipation of expected settlements, the bank increased its estimate of possible legal losses in excess of its reserves by $800 million to $6.8 billion.
Efforts to settle the DOJ lawsuit may be complicated by a 2003 settlement the bank reached with federal securities regulators. In July of that year, JPMorgan settled claims by the SEC that it violated securities laws in connection with its dealings with Enron, the failed energy company. As part of that settlement, court filings show, the bank pledged to refrain from violating federal securities laws. It's unclear how the bank could be affected by a federal lawsuit alleging violation of federal securities laws it had pledged not to break in the years immediately following a previous settlement.
All told, even as some enforcement actions are settled in the coming months the $2.4 trillion financial institution faces further regulatory and legal woes that are unlikely to abate as it contends with international investigations related to alleged attempts to rig benchmark interest rates and stifle competition in certain derivatives markets.
Mark Kornblau, a JPMorgan spokesman, declined to comment.
Support HuffPost
The Stakes Have Never Been Higher
Related
Before You Go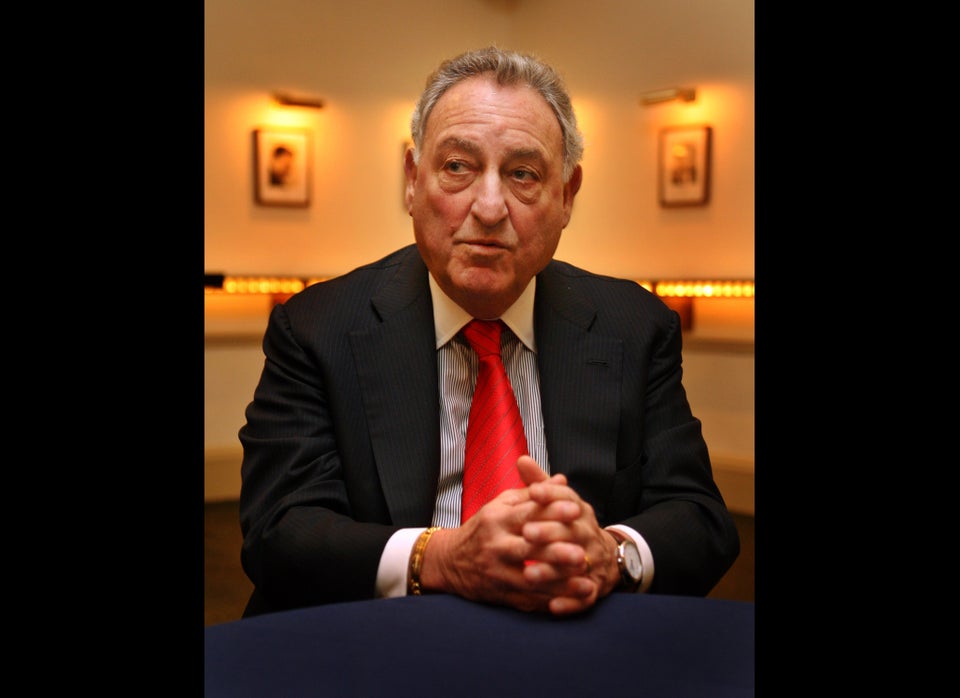 Bankers Who Want To Break Up Big Banks
Popular in the Community