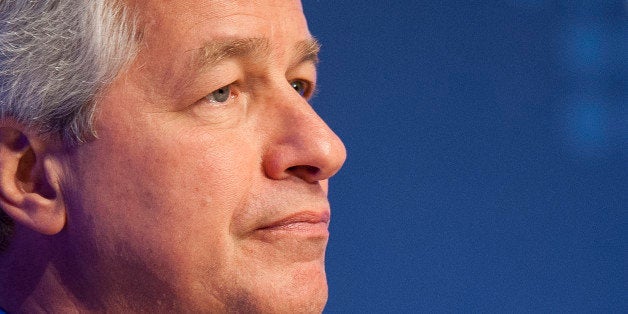 The total tab for JPMorgan Chase's constant legal trouble is now up to more than $31 billion -- a figure so exorbitant and cruel that the bank's stock price just hit a record high.
The biggest U.S. bank by assets may soon pay more than $2 billion to settle charges that it did nothing to help stop Ponzi schemer Bernie Madoff, a huge JPMorgan client, from stealing millions from his victims, the New York Times and Wall Street Journal reported on Monday.
This would be the latest of many legal settlements for the bank, which in November agreed to pay $13 billion to settle government charges it sold bad mortgages ahead of the crisis. It separately agreed to pay $4.5 billion to settle similar mortgage claims by private investors.
So far, JPMorgan's legal bills for deeds ranging from the "London Whale" trading debacle to alleged electricity-market manipulation total $31.78 billion, as you can see from our regularly updated JPMorgan Shame Tracker below. And this may not be the end of the pain: The bank is still under investigation for its hiring practices in China.
But don't feel too bad for JPMorgan: Stock-price gains completely erased that $13 billion settlement in a matter of days. And though legal costs led to a loss in the third quarter, JPMorgan made $13 billion in total profits in the two quarters prior to that. $32 billion is just the cost of doing business for the bank. Scroll over the chart below for details on the cost of JPMorgan's wrongdoing:
JPMorgan Shame Tracker
|
Infographics
-- Shame Tracker built by Kevin Short.
Related
Popular in the Community