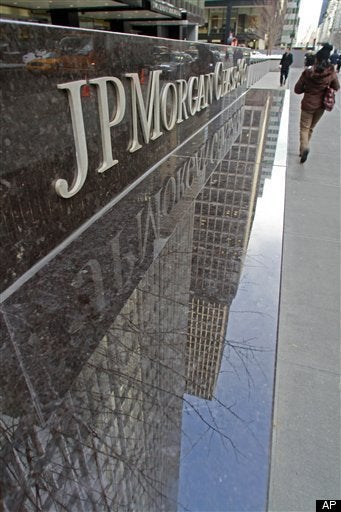 JPMorgan Chase is being sued by Allstate insurance company for fraud, in the latest example of a big bank being accused of knowingly selling a poor-quality product.
In a lawsuit dated Wednesday, the insurance company accuses the bank of knowing that the bundles of loans it was selling were very likely to go bad. The suit joins a host of similar accusations from insurance companies and investors, who suffered losses when securities that were sold as high-quality instead turned sour.
An industry of originating, selling and investing in risky mortgages helped bring about the worst economic downturn since the Depression. When the real estate market crashed, investors, insurers and homeowners saw the value of their assets tumble.
Allstate is claiming that JPMorgan and the banks it now owns fraudulently sold it more than $750 million of such mortgage-backed securities, CNBC reports.
In another lawsuit, recently unsealed, Ambac insurance company has accused Bear Stearns (now owned by JPMorgan) not only of knowing the loans it was selling were toxic, but also of accepting payments from mortgage companies to compensate for those loans.
From the Allstate lawsuit:
Whereas Allstate was made to believe it was buying highly-rated, safe securities backed by pools of loans with specifically-represented risk profiles, in fact, Defendants knew the pool was a toxic mix of loans given to borrowers that could not afford the properties, and thus were highly likely to default.
REAL LIFE. REAL NEWS. REAL VOICES.
Help us tell more of the stories that matter from voices that too often remain unheard.