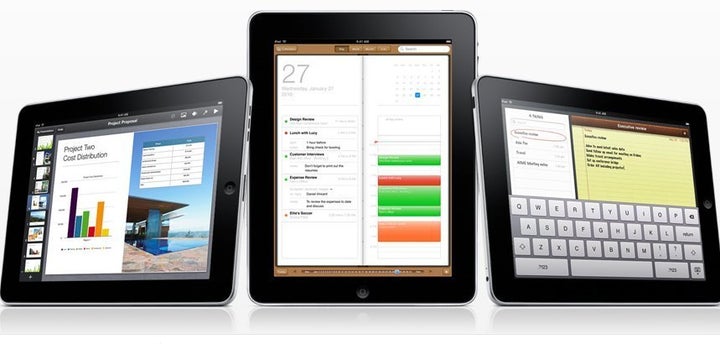 Who says the iPad isn't for the enterprise?
In a move that is certain to chill BlackBerry-maker Research in Motion, the investment bank will provide bankers in the global investment division with the gadgets as part of a pilot program testing functionality.
"We believe there are real benefits in our working environment that can be realized using this device--as well as the personal productivity and enjoyment that come as part of the package," two managing directors at the firm said in an email obtained by Bloomberg.
The corporate world has traditionally been dominated by RIM, which is preparing to launch its own "BlackBerry tablet", the PlayBook. But RIM has good reason to feel threatened. iPhone sales of 14.1 million units in the third quarter easily beat the 12.4 million Blackberry units sold.
"There are a variety of ways to leverage the iPad. Some work off-the-shelf whilst others rely on JPMorgan software/security tools," the JPMorgan email explained. "Depending on its success we will evaluate if we should repeat this one time initiative and/or expand it to others." Citigroup and Bank of America are reportedly also considering letting employees use iPhones in lieu of the BlackBerry.
Popular in the Community