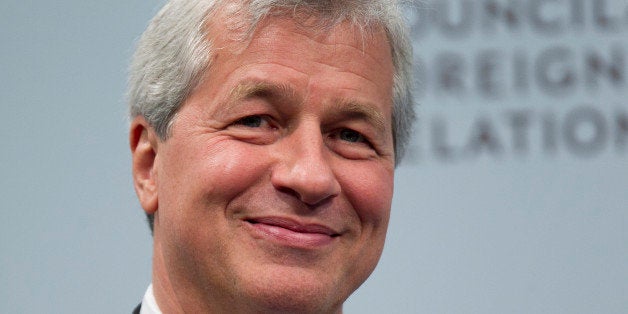 A record bank penalty is being erased in record time.
JPMorgan Chase shareholders are well on their way to recouping all of the $13 billion fine the bank agreed to pay just a week ago to settle charges of selling bad mortgage bonds ahead of the financial crisis, Wall Street Journal Money & Investing Editor Francesco Guerrera noted on Tuesday (subscription only).
That is because the bank's stock price has jumped more than 3 percent since the settlement announcement, as investors cheer JPMorgan putting its legal woes behind it. The increase has raised the value of JPMorgan shares by nearly $7 billion. Guerrera notes that at this pace, the bank -- the largest in the U.S. -- will more than make up the entire $13 billion by next week. (Story continues after chart, courtesy of Yahoo Finance.)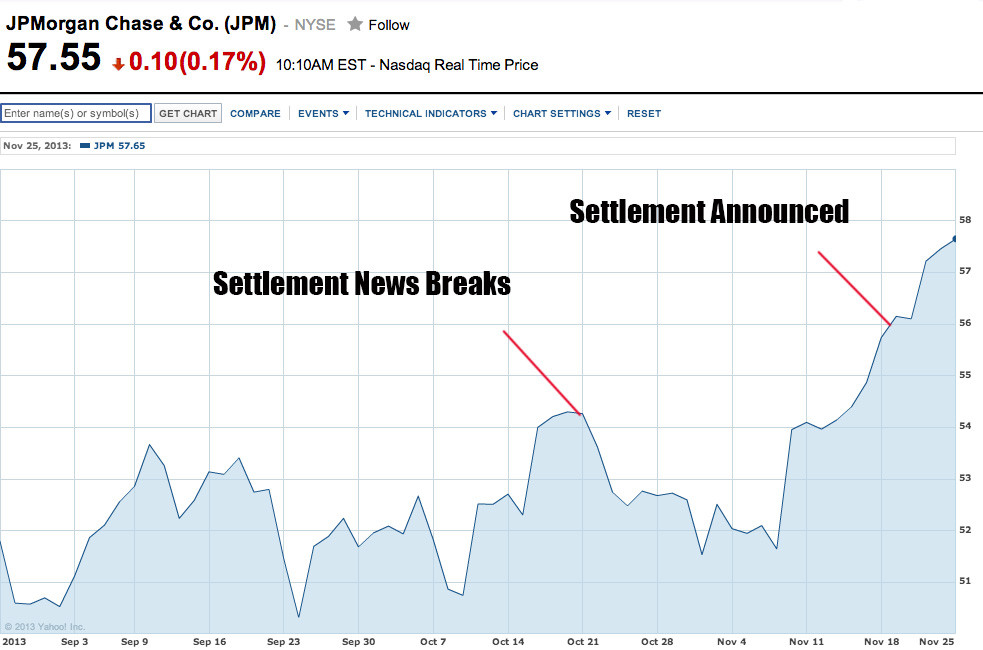 Actually, in one way, the bank has already made up all of the penalty: Since news of the settlement first broke last month, the company's shares are up nearly 6 percent -- adding more than $12 billion in market value. Throw in the $4 billion in tax deductions the bank might be able to take on the settlement, and that more than covers the penalty.
You could also argue that JPMorgan's stock price might be even higher if not for its legal headaches. But then the stock is hardly cheap. It's trading at more than the bank's "book value" -- its assets minus its liabilities -- while peers like Bank of America and Citigroup trade well below their book values.
Still, even with a third-quarter loss, JPMorgan is up nearly $13 billion in profit so far this year, matching that rapidly shrinking $13 billion penalty.
Related
Before You Go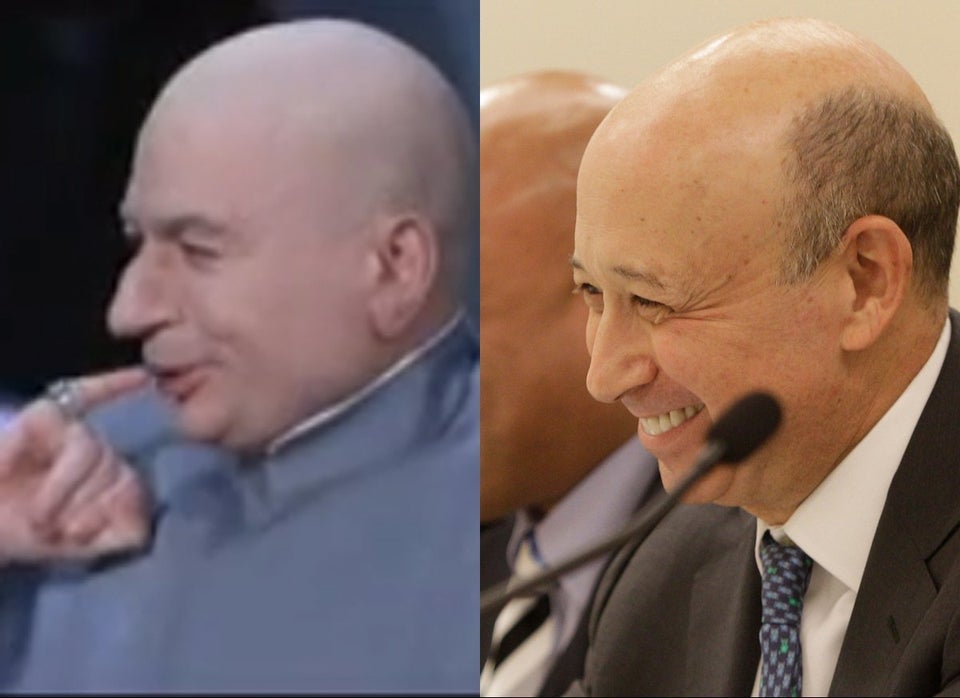 CEOs Who Look Like Villains
Popular in the Community