As if J.R. Smith and the New York Knicks weren't already having a hard enough time defending Paul George and Roy Hibbert of the Indiana Pacers, they now need to worry about deflecting alleged attacks from Rihanna.
The 25-year-old singer seems to have ripped Smith in an exchange on Instagram just hours before the Knicks faced a must-win Game 5 at Madison Square Garden on Thursday, apparently blaming his postseason struggles on being "hungover from clubbing every night during the playoffs." In a profanity-laced message attributed to her and directed to @peruvian_gawd, who is apparently a Knicks fan, Rihanna went off on the mercurial shooting guard.
The message does not appear on her account but a screengrab of alleged exchange can be seen here and in the video above.
Earlier in the Eastern Conference semifinal series against the Pacers, The Hollywood Life published photos of the pair together at a club. Even before that, Smith had addressed rumors he has been partying during the postseason.
Although he denied that partying has affected his performances, Smith has been candid about his struggles.
"I take the blame for this whole series," Smith said after the Knicks fell behind the Pacers 3-1, via ESPNNewYork. "It started off with Game 4 in Boston or Game 5. I haven't been playing myself. I haven't been playing my part. I've been letting my teammates down. I've just been letting my coaches down."
Smith scored 13 points on 4-11 shooting as the Knicks avoided elimination with a Game 5 win, sending the series back to Indiana. After the victory, Smith was asked about the Rihanna rumors.
Of course, Knicks fans who are worried about the playoffs now also find themselves increasingly worried about Instagram. Although Smith and Rihanna don't seem to be on the best terms, this may not always have been the case. In May 2012, In Touch reported that the "two were spotted getting cozy" at a club in New York City.
Before You Go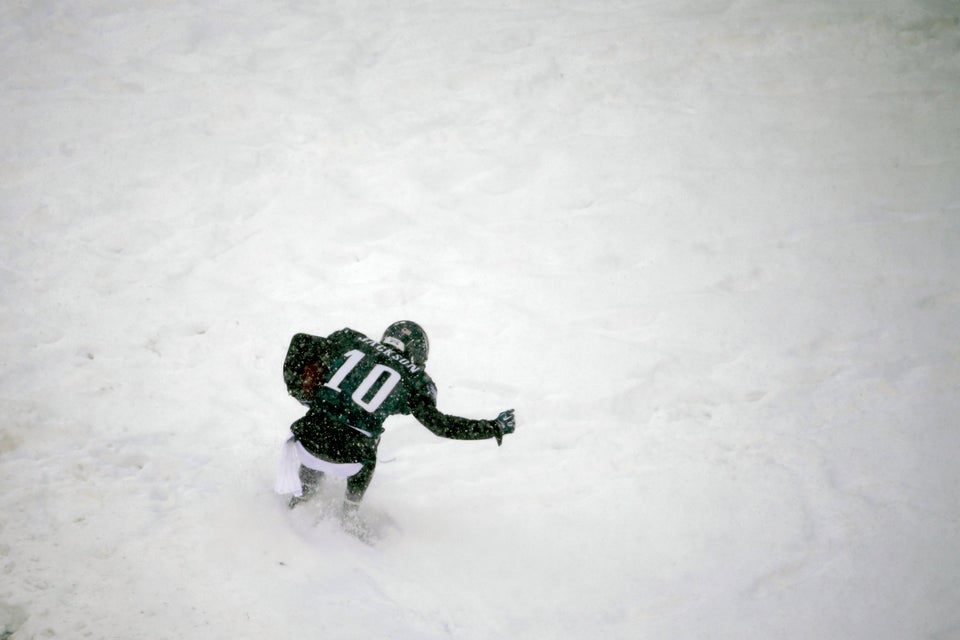 Best 2013 Sports Photos
Popular in the Community