Since 2007, French street artist JR has been paying tribute to women across the globe in his stunning public project "Women are Heroes." From Kenya to Brazil to Cambodia, he and his crew paste images of real women's faces and eyes on train cars and abandoned buildings, setting the female gaze back on the world.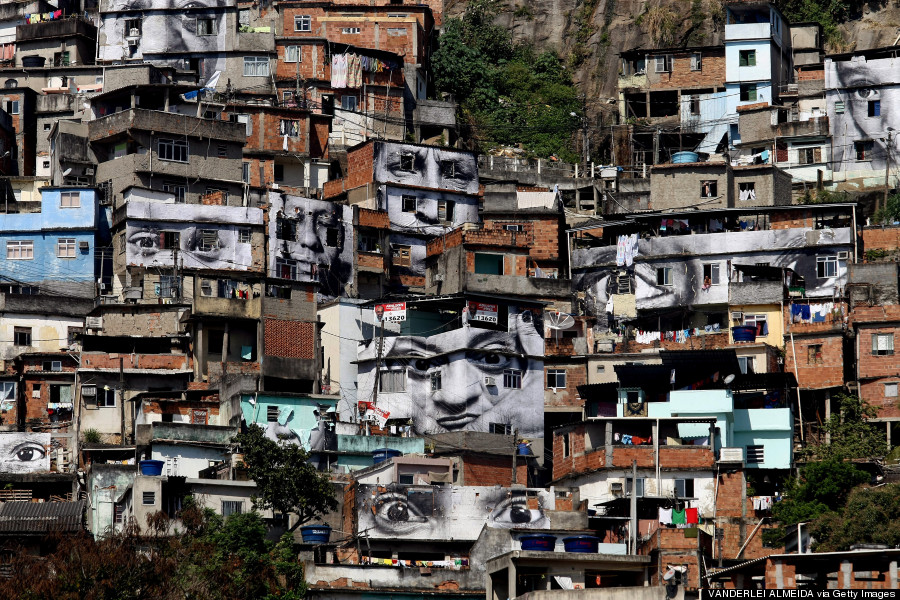 "'Women Are Heroes' is a project with many images and little words," explains the artist's site. "JR's intention is to highlight the dignity of women who occupy crucial roles in societies, and find themselves victims of wartime, street crime, sexual assault, and religious and political extremism."
Seven years after the start of his project, JR has concluded his epic homage to half of humanity with a spectacular send off in Le Havre, France. Taking over a port housing a giant container ship yard, he and his team transformed a series of boxes into an expansive canvas. Using over 151 containers, he recreated the eyes of a woman who lives in the slums of Nairobi. The image was then set off to sea as the CMA CGM MAGELLAN embarked on a voyage through the Mediterranean sea, eyes fixed on the horizon at all times.
"I fulfilled my promise," JR wrote on Instagram last week. "At 7am, the 363-meter long ship left the Port of le Havre, France to cross the world all the way to Malaysia…
"In 2007, I started Women Are Heroes. To pay tribute to those who play an essential role in society, but who are the primary victims of war, crime, rape or political and religious fanaticism... I wanted to finish Women Are Heroes with a ship leaving a port, with a huge image which would look microscopic after a few minutes, with the idea of these women who stay in their villages and face difficulties in the regions torn by wars and poverty facing the infinity of the ocean.

It did not happen at the time… But during the last 10 days, we pasted 2,600 strips of paper on the containers with the dockers of the port … And this morning we saw the ship leaving the port. I have no idea of what is in the other containers on the boat: stuff from people leaving a country to build a different life in another region, goods that will be transformed, worn, eaten in a different country. I have no idea where and how people will see this artwork but I am sure that some women far away will feel something today …. And in Le Havre, we are exhausted and proud."
Feast your own eyes on a selection of photographs taken as JR said goodbye to his impressive finale. Below are even more snapshots of the project in places like France and Brazil. Let us know your thoughts on the works in the comments.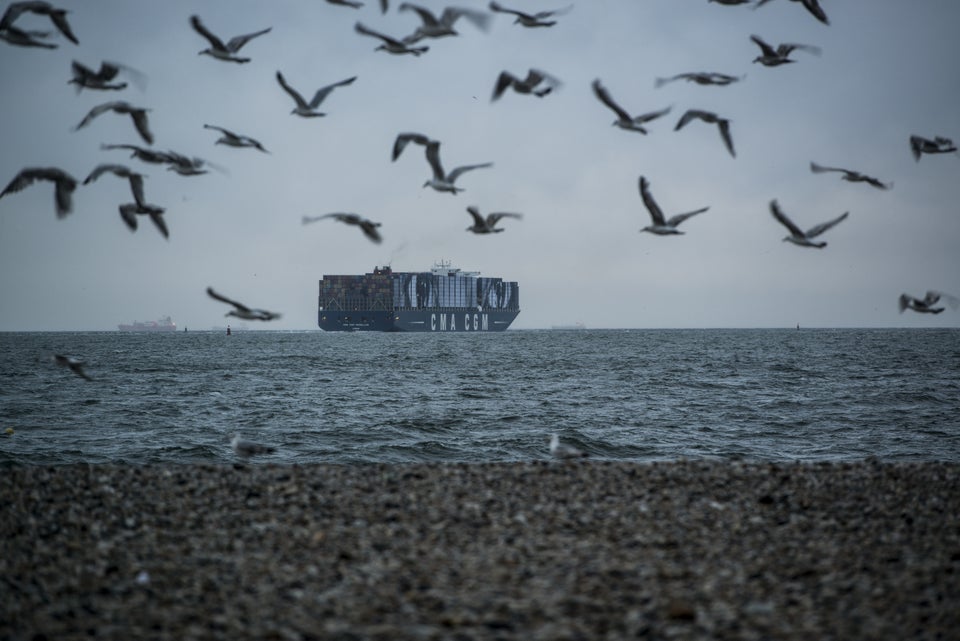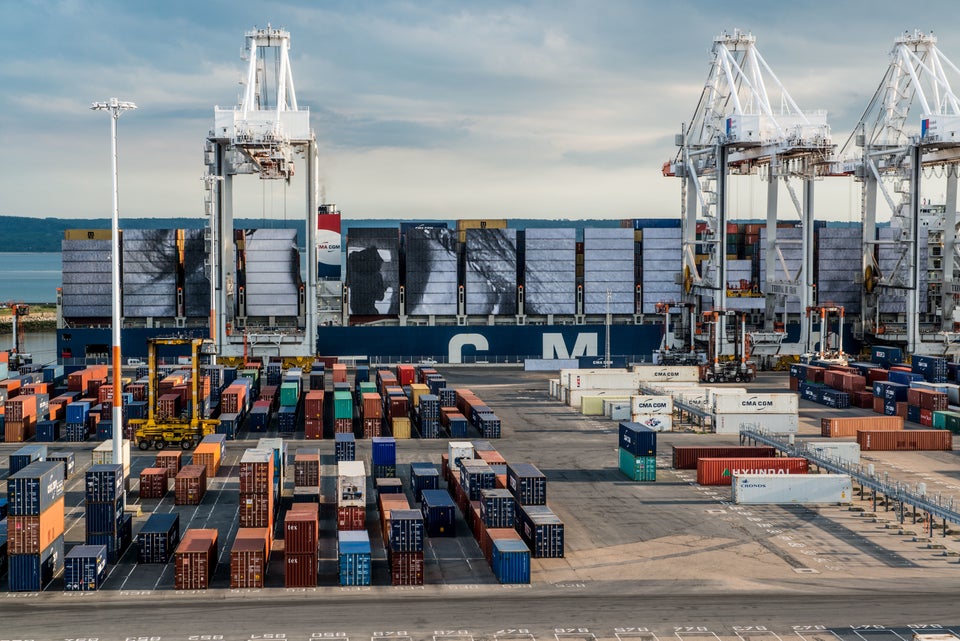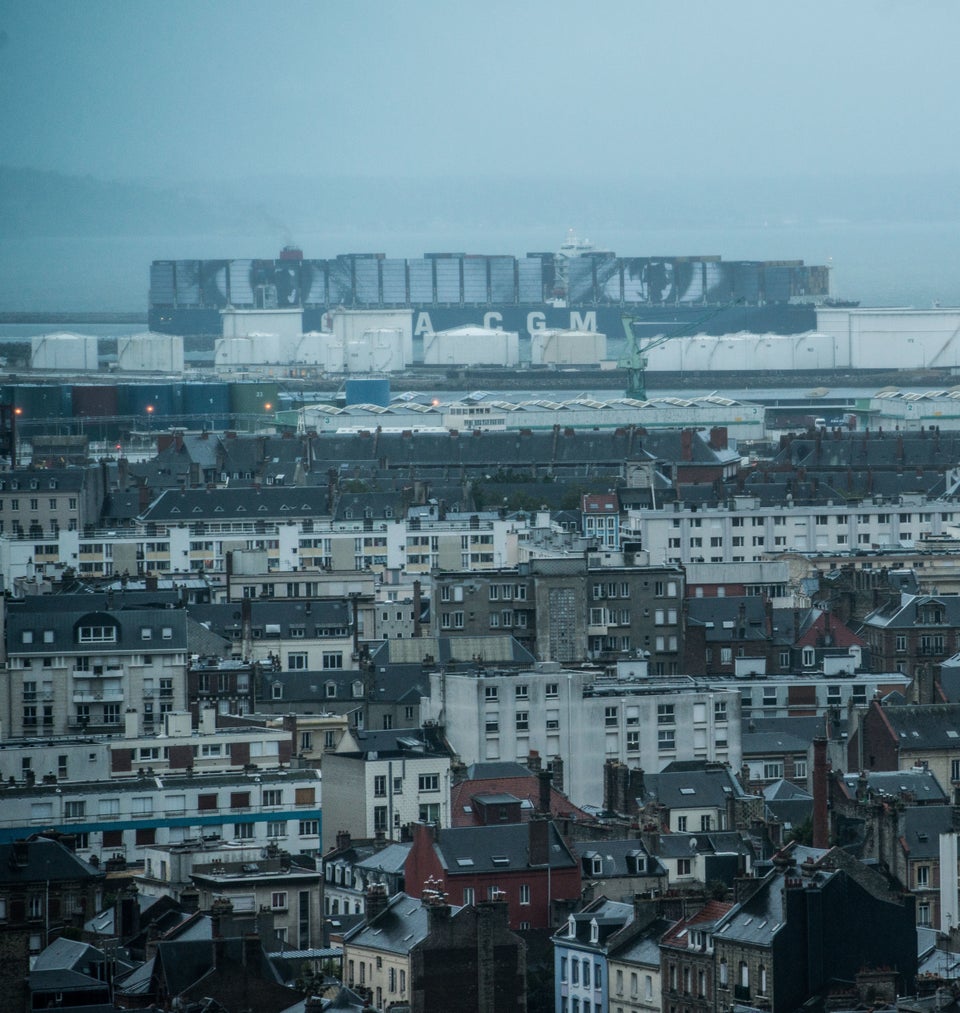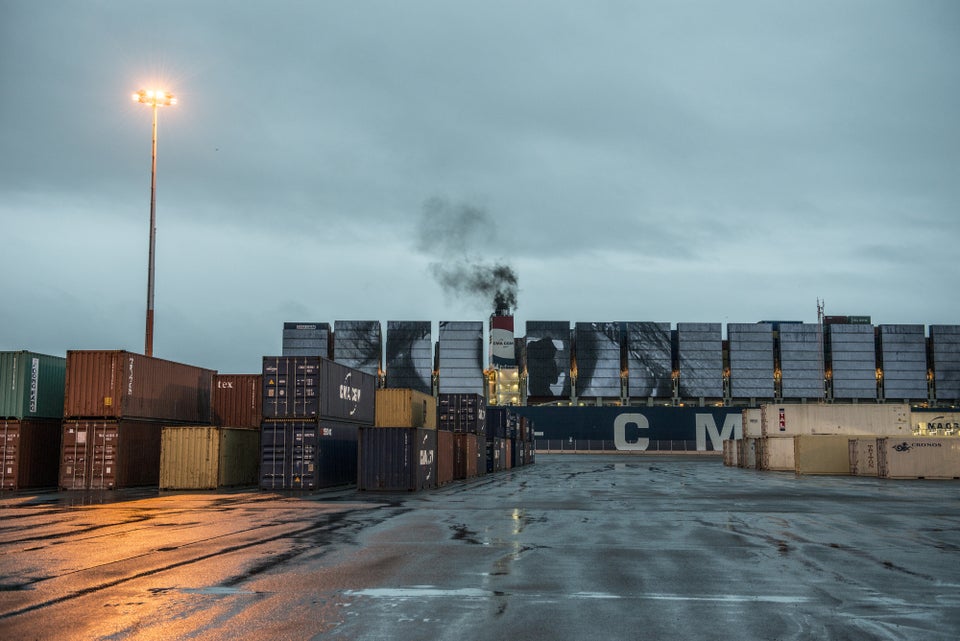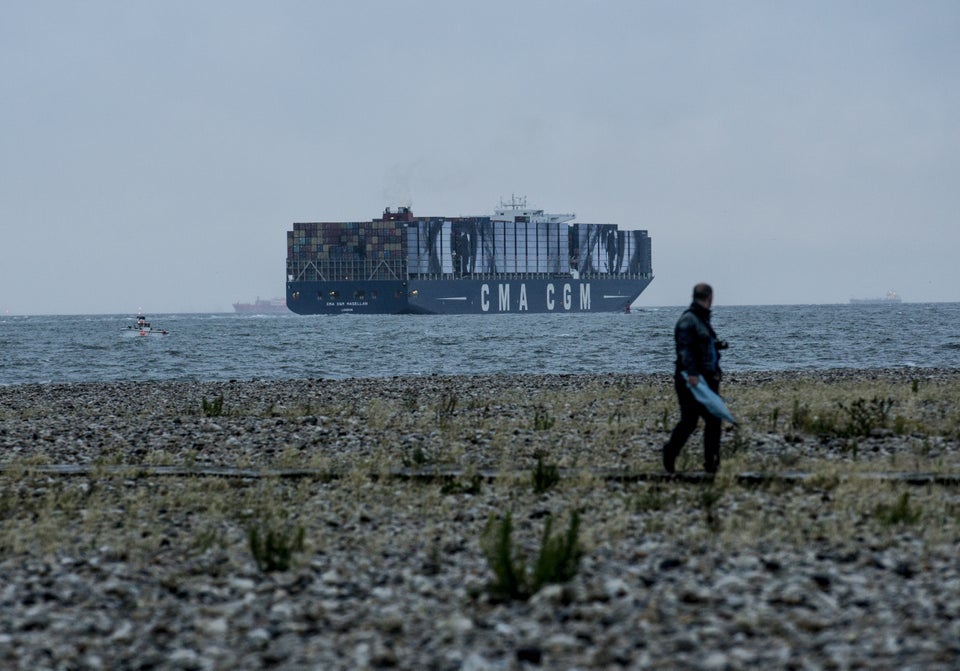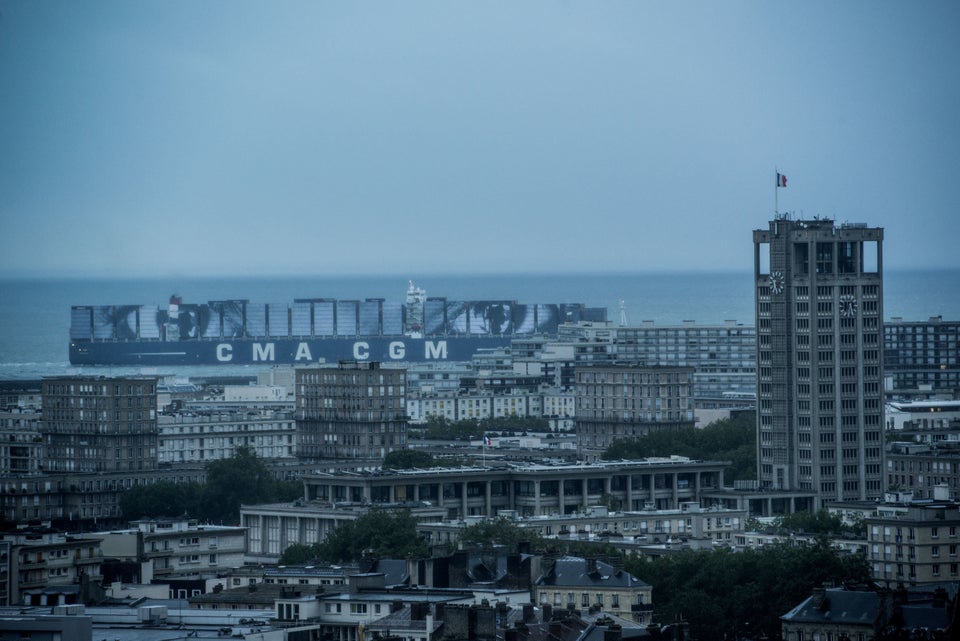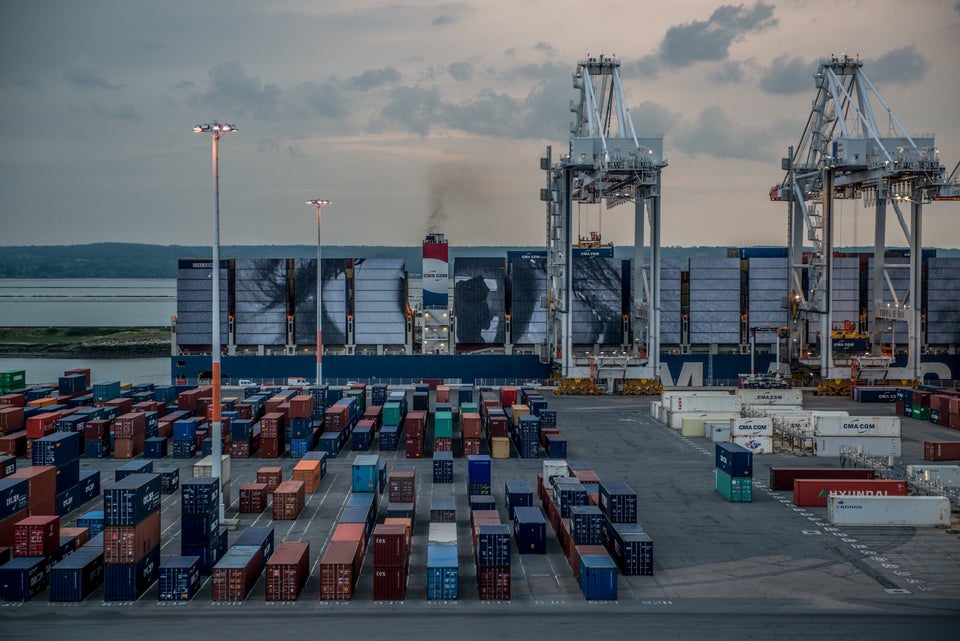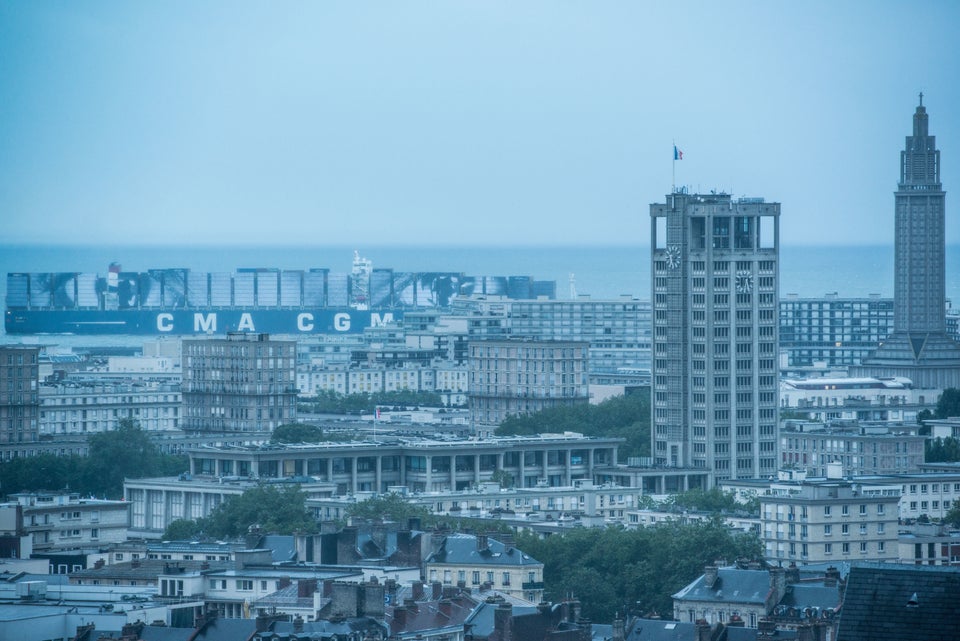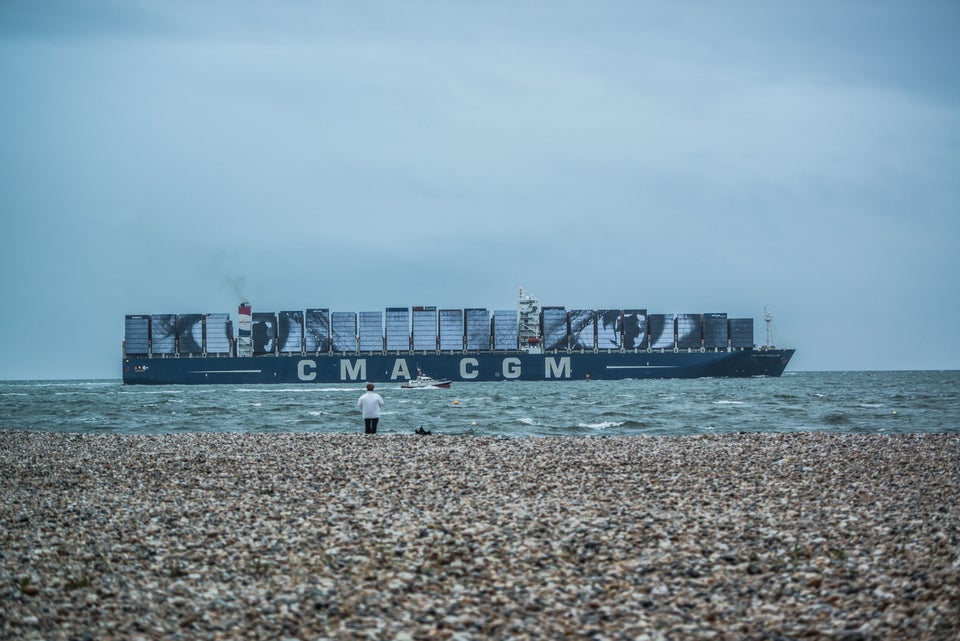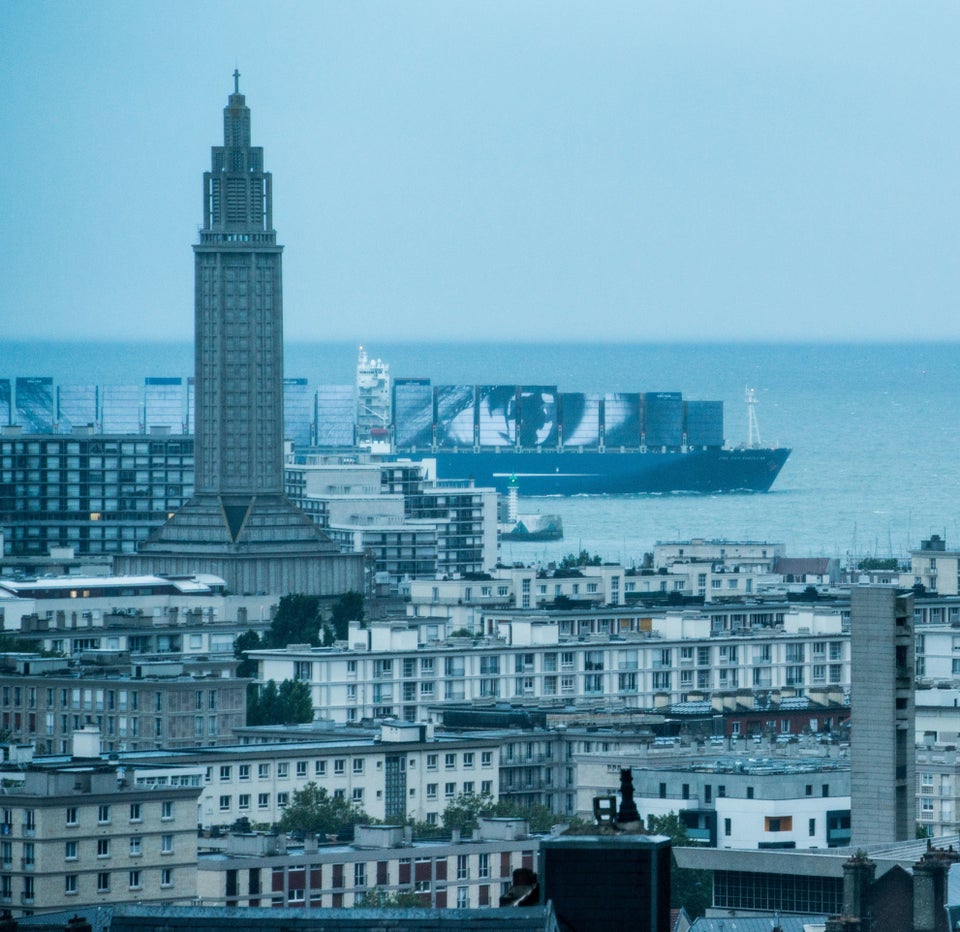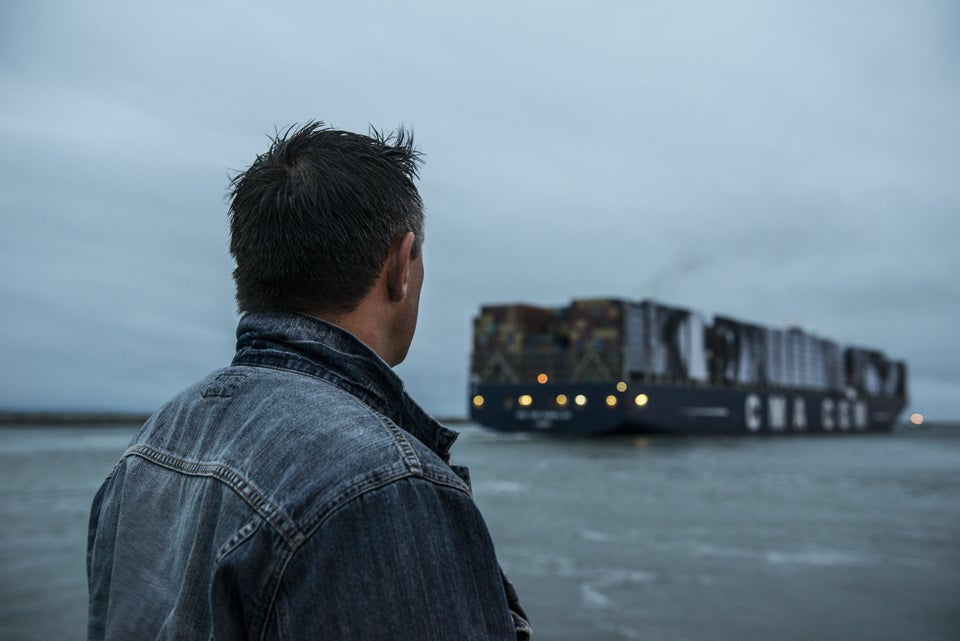 Related
Before You Go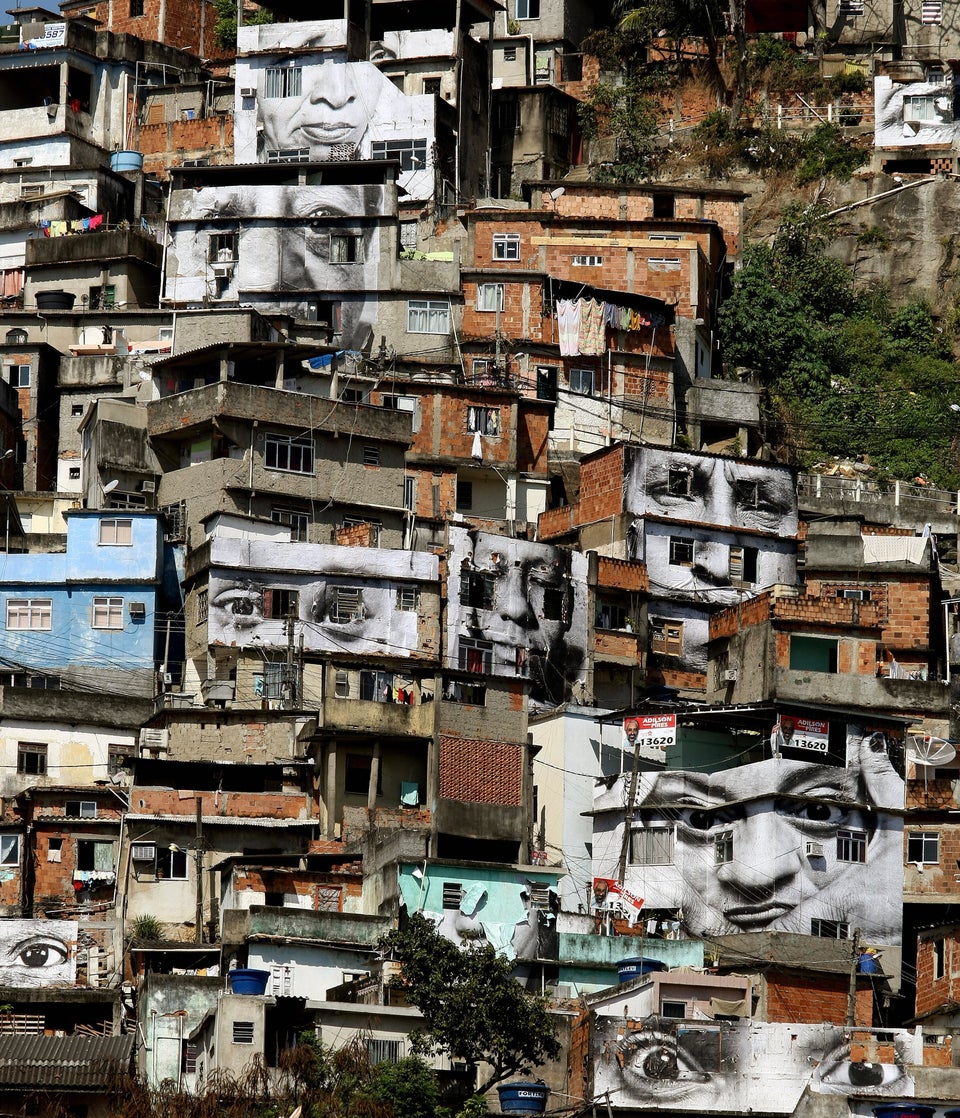 JR -- Women Are Heroes
Popular in the Community