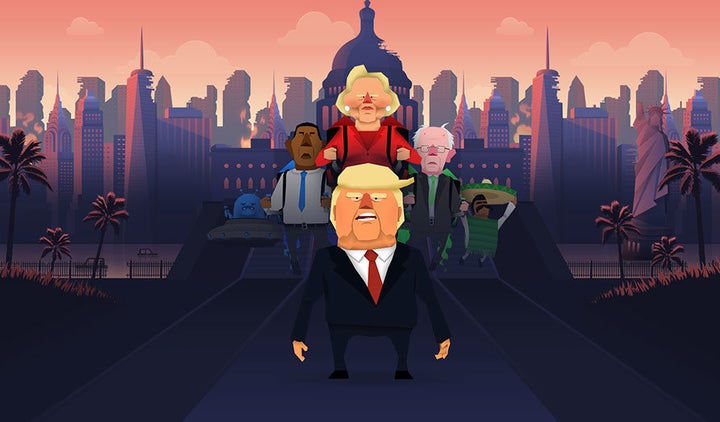 Orange you glad you now have plans this weekend?
A new game called "Jrump," which just debuted in the iOS and Android app stores, has players trying to help President Donald Jrump escape a ruined America and "make the galaxy great again."
How do you do this? As the character says in the game's trailer, you're going to help him jump as high into sky as he can by bouncing "on [Jrump's] favorite things in the world ... walls!"
Essentially you draw magically appearing walls underneath a bouncing Jrump making him climb higher and higher away from America, while also trying to avoid obstacles such as scientists and Hillary Clinton.
Tom Bellamy, one of the game's creators, told The Huffington Post that he and his team got the inspiration after hearing Trump go on, yet again, about how a wall would solve America's problems. "We began to discuss how funny it would be to make a game focused around his love of walls and the apocalypse that might happen following his election," said Bellamy.
Bellamy and his team created "Jrump" in 12 weeks of "very little sleep," but are now excited to see if Trump will play it himself.
"We think Donald's small, nimble hands would make him great at this game," said Bellamy.
The game has a very good-looking style, reminiscent of the characters in the popular "Two Dots" universe. The gameplay is also similar to the amazing "Ridiculous Fishing" from 2013.
"Jrump" is bound to become your new favorite game as you find yourself wanting an absurd escapist fantasy while heading into the inevitable chaos of the election's final stretch. Check out how the game looks below.
Here's gameplay footage: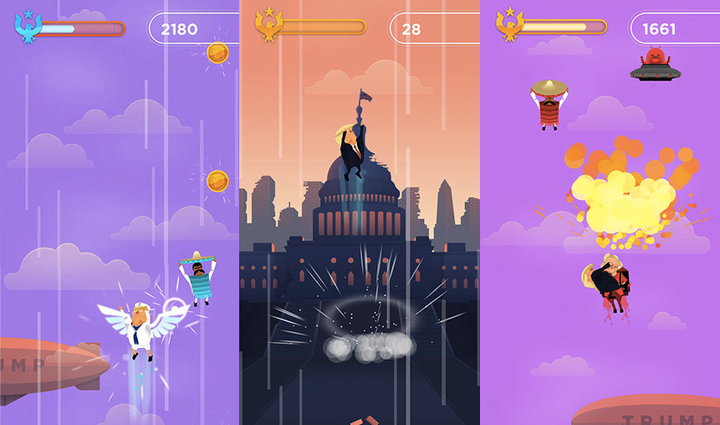 Unlockable outfits for Jrump:

Watch the trailer:
Before You Go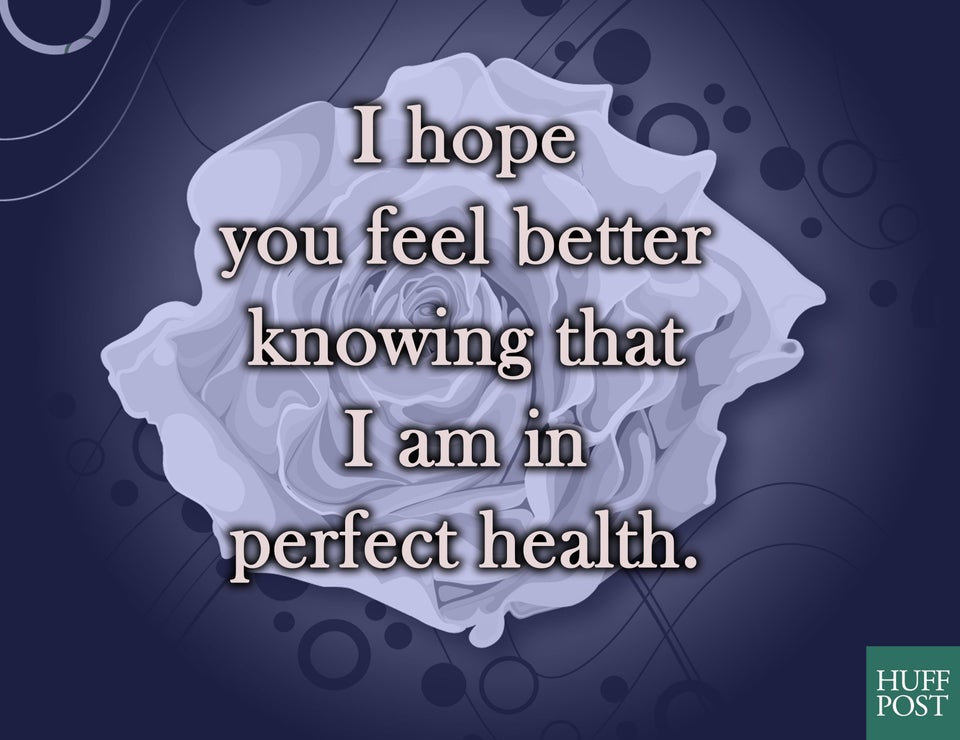 Donald Trump Brand 'Get Well' Cards
Popular in the Community