This marching band marriage proposal hits all the right notes.
In a video posted to YouTube on Sunday, Jacksonville State University's drum major Kara Mullinax got a big surprise when her boyfriend and former band member Nic Burgess popped the question to her during an alumni reunion performance in Jacksonville, Alabama.
In the middle of the cadence, the drums were turned around to reveal the words, "Kara, Marry me." The look of surprise on her face says it all: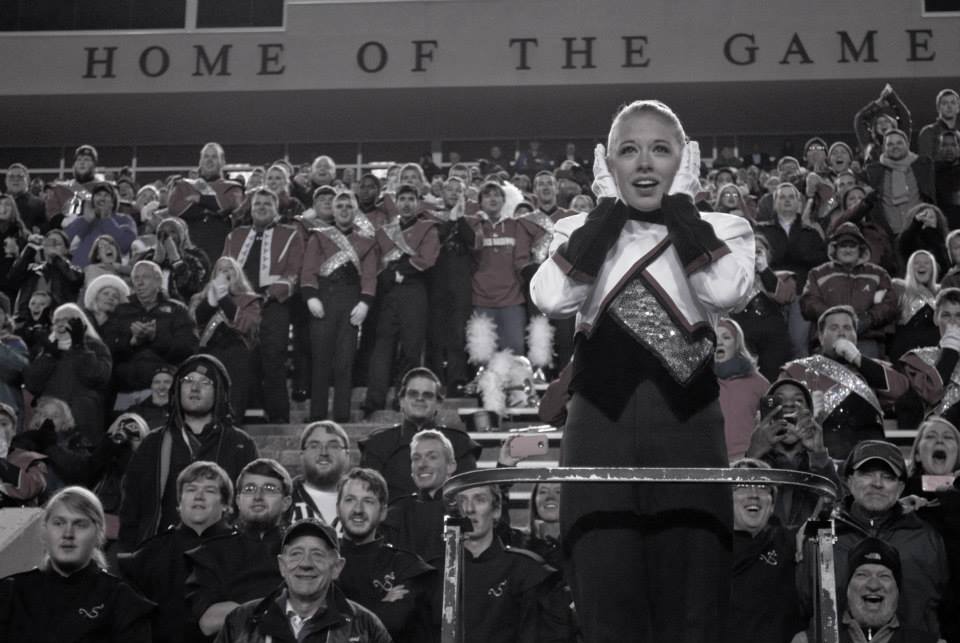 Credit: Mark du Pont/Marching Southerners
"I was just so shocked," Mullinax told FOX affiliate WBRC. "Everything went fuzzy and blurry. I looked down and saw Nic on one knee. I ran down the podium and went down there to him. It was just unbelievable. I was just shocked about everything. It was an incredibly happy moment."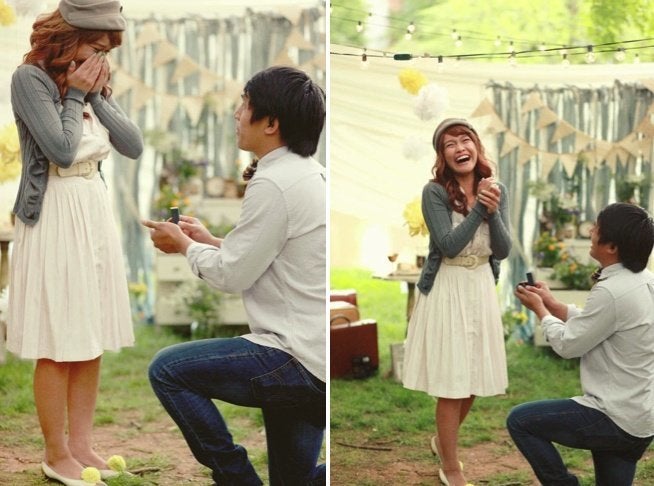 Emotional Proposal Photos