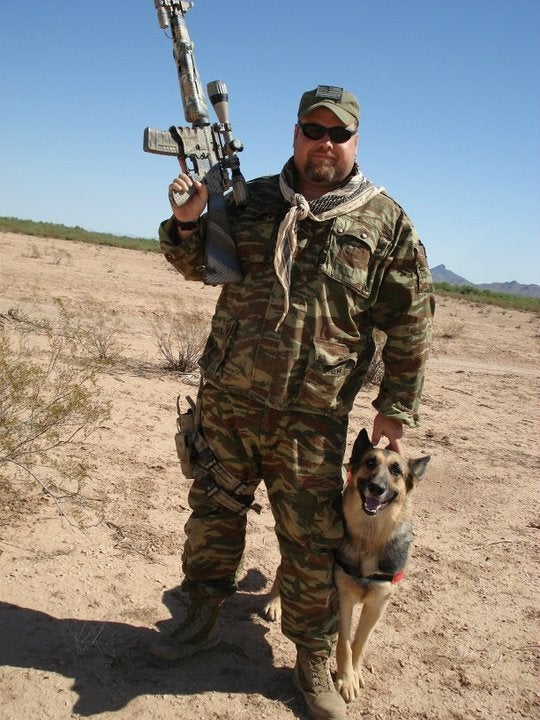 A border vigilante and avowed white supremacist who police believe killed four people and himself in a suburban Phoenix home on Wednesday was once allied with the Republican Senate majority leader who pushed through Arizona's harsh anti-illegal immigration bill in 2010.
Police in Gilbert, Ariz. said evidence at the scene indicated that Jason Todd Ready, 39, shot and killed his girlfriend, the woman's daughter and her boyfriend, and her 15-month-old granddaughter before turning the gun on himself. Hazardous chemicals and "military grade munitions" were found at the home, police said.
Ready, a former Marine known as "J.T.," founded and led the U.S Border Guard, a vigilante group that conducted heavily armed patrols of the Arizona-Mexico border with the aim of disrupting the flow of illegal immigration and drug smuggling.
Ready served for several years as a Republican precinct committeeman in Mesa, a Phoenix suburb, and Russell Pearce, a Mesa Republican and former Arizona Senate majority leader, endorsed Ready's run for Mesa City Council in 2006, which he lost. The two were linked over their shared opposition to illegal immigration.
"One of the things that I appreciate about J.T. is the fact that I think he's committed, as a true patriot, to the real purpose and the limited purpose of government, kind of like the Republican platform that we have," Pearce said in an interview in 2006.
Pearce then appeared with Ready at an anti-illegal immigration rally in Phoenix in 2007. But he disavowed the relationship in 2008 after his political opponents exposed Ready's extremist views, and he worked to have Ready removed from his position as Republican committeeman.
"Regarding whether I knew J.T. Ready, I did, as did many of us who have been involved in Mesa politics for a long time," Pearce said. "When we first met J.T. he was fresh out of the Marine Corp and seemed like a decent person."
"At some point in time darkness took his life over, his heart changed, and he began to associate with the more despicable groups in society. They were intolerant and hateful and like so many who knew him from before, I was upset and disappointed at the choices he was making."
A posting on the Facebook page for Ready's border vigilante group speculated that their leader might have been the victim of a "hit" by Mexican drug cartels.
"Reports are unconfirmed that a cartel assassination squad murdered J.T. Ready and several of his friends and family this afternoon in Gilbert, Arizona," said the post, written by the page's administrator.
But police said that that all of the evidence indicated that Ready killed his girlfriend and the other victims.
"Everything is looking to be domestic-violence related," said Sgt. Bill Balafas, a spokesman for the Gilbert Police Department.
Balafas said police received a 911 call "about Mr. Ready going crazy inside the house," then a report about gunshots. By the time police arrived, Ready and three of the victims were dead. The 15-month-old girl was found severely wounded and died shortly afterward at the hospital.
Police had been called to the house after previous domestic disturbances, Balafas said, but specific details about those incidents were not yet available.
Harry L. Hughes III, the leader of a Phoenix white supremacist group, called Ready a "patriotic American," in a Facebook posting about the killings.
"J.T. Ready was my friend. He was a patriotic American, despite any negative views other people may have," he said. "Mr. Ready risked his life to protect this country from drugs and worked hard to help other people."
Elise Foley contributed reporting.
Before You Go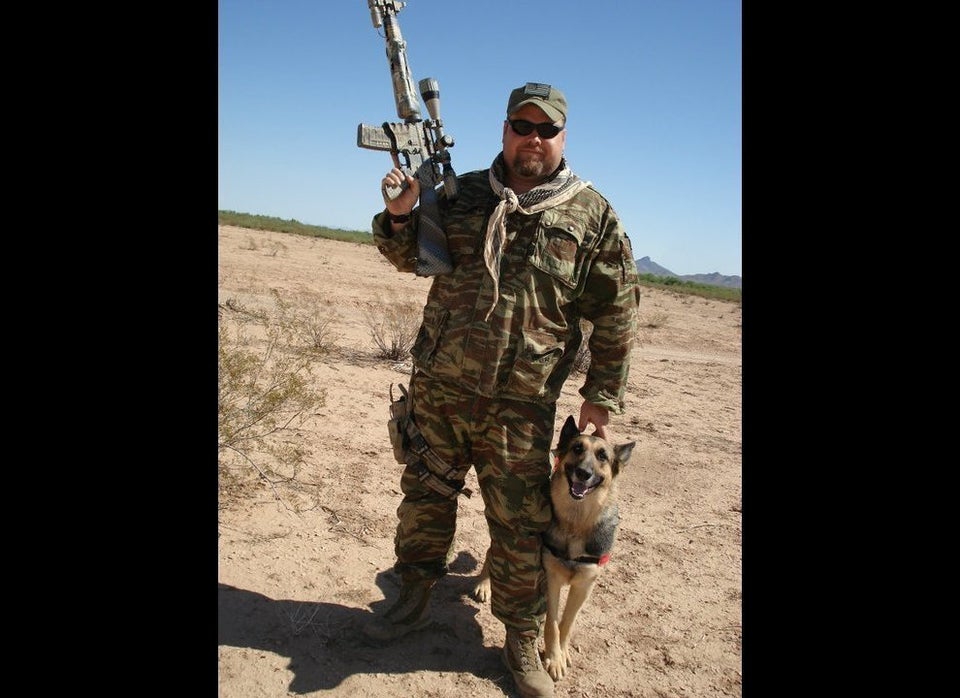 Phoenix Suburb Shooting
Popular in the Community