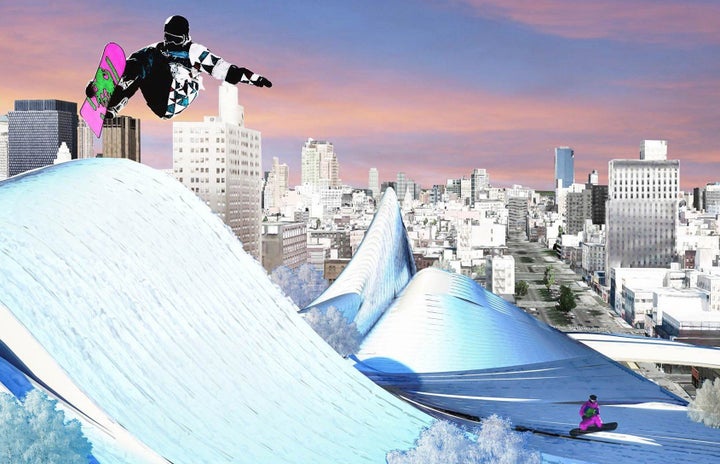 Forget trekking beyond city limits to get your board on. A new design crafted by architect Ju-Hyun Kim seeks to blanket the tops of buildings with massive, artificial mountains in the Lower East Side, where you can ski in the winter and hike up in the summer, all while beautifying our lovely city.
As Fast Company notes, big-box stores are "hideous" and known for their harm on the environment. Kim's project hopes to reconcile the ugly stores by plopping his giant, environmentally-friendly mountains on top of them.
The Mountain will provide natural environments with the forest, a habitat for birds and insects such as butterfly. At the same time, Manhattan will enjoy activities that a metropolis didn't dream of accommodating before: hiking, mountain biking, picnic on the hills, rock climbing, snowboarding, etc. This will be the substantial, unprecedented public space which is car-free, noise-free and full of winds and sun.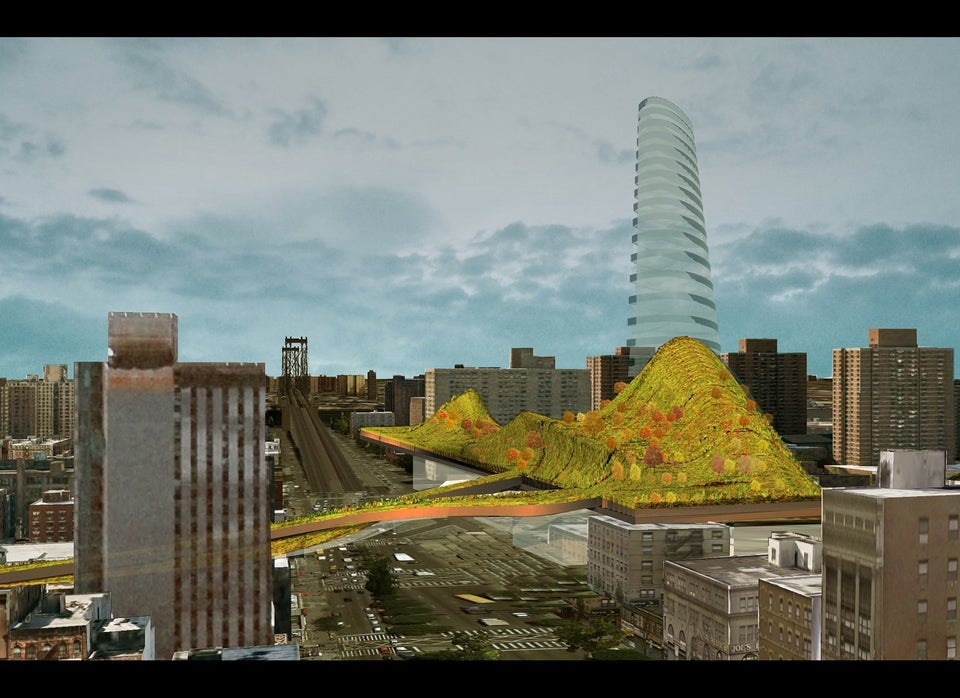 Related
Popular in the Community