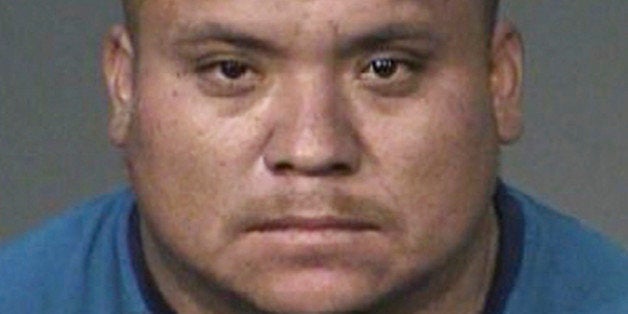 March 27 (Reuters) - Police in Wyoming have charged three people with murder in the case of a headless corpse found in a ditch whose ornately worked belt and buckle ultimately yielded clues to its identity, authorities said on Friday.
Sandra Garcia, 27, the ex-girlfriend of the victim, her brother Pedro Garcia, 28, and John Marquez, 51, were charged in the shooting death and mutilation Juan Antonio Guerra Torres, a 30-year-old Mexican national, Park County Sheriff Scott Steward said in a statement.
A duck hunter and his son discovered Guerra Torres' partly dismembered body in January 2014 in a drainage ditch off a rural road in remote northwest Wyoming.
Police sought the public's help to identify the man, whose head, left arm and other unspecified body parts were missing.
Last May, investigators were able to name him after they followed leads indicating that his belt and buckle depicting a horse's head were examples of "piteado," a form of craftsmanship practiced in Mexico and popular with horsemen and cowboys.
The last known address for the native of Guanajuato, Mexico, was the Wyoming ranching and farming community of Clark, about 10 miles (16 km) from where the body was discovered, police said.
Murder charges were filed earlier this week against Sandra Garcia, the mother of Guerra Torres' children, who has been jailed in Georgia pending extradition to Wyoming, Steward said.
It was not immediately clear where authorities arrested Pedro Garcia. But he has waived extradition to Wyoming, where he also faces unrelated charges of allowing children to be in a dwelling where methamphetamine was stored, the sheriff said.
Marquez was taken into custody in Texas, where he remains for the time being, he added. Steward declined to provide more details about the case, saying the investigation was ongoing.
(Reporting by Laura Zuckerman in Salmon, Idaho; Editing by Daniel Wallis and Eric Beech)
Calling all HuffPost superfans!
Sign up for membership to become a founding member and help shape HuffPost's next chapter