Love is without question among the most written-about subjects in literature. It is also one of the most complicated. Countless authors and poets have tackled the topic, exalting love's virtues and cautioning against its blind spots. For Juan Felipe Herrera, the new U.S. Poet Laureate, it's as complex as an emotion can be, but there are three things that Herrera says he knows for sure about love.
1. It really is mysterious.
There's a reason love is such good fodder for poetry -- it's full of mystery and possibility. "It doesn't really have a shape or an equation or formula," Hererra explains.
Love also tends to hit with such force that even if you wanted to step back from it and analyze what is happening, it's impossible. "It happens to deeply and so quickly, that there's no time to think about it," Herrera says.
2. It changes as time goes on.
Herrera calls love "a process of complete evolution."
"It changes, it changes and it changes, so we really can't stick to the first feeling of what it was or the past," Herrera says. "We can't go back there and say, 'What happened to that love?' Well, that love has its time, and the love we have now, it has its time."
Here's a big reason why it's so difficult to pinpoint one all-encompassing definition of love. "It's really not one person, it's not one thing. It's not one way and it's not one kind of love," Herrera says. "It's everything, everywhere, forever, and beyond our lives."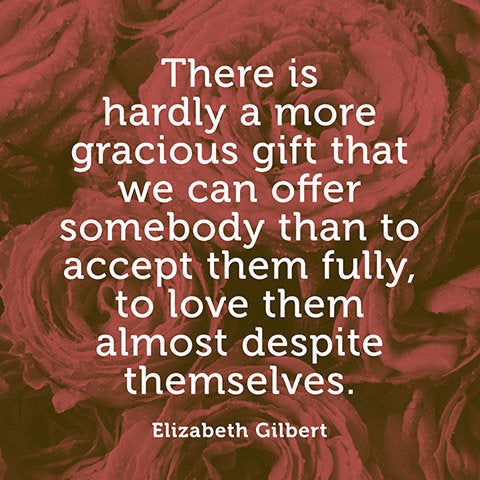 The Best Things Ever Said About Love
Related