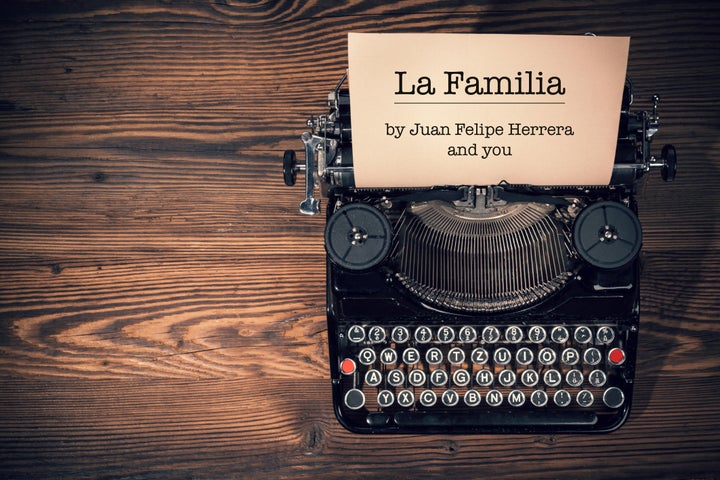 How do you capture the mood of America?
In the age of #OscarsSoWhite and #MakeAmericaGreatAgain, the answer is: head to Twitter. In all its forms, social media is an omnipresent and ever-accessible gauge of human emotions. Juan Felipe Herrera, however, would like to suggest a barometer cozier in the 18th century than the 21st. And that is a very long, crowdsourced poem.
You might not know his name, but Herrera, the writer of poems like "Half-Mexican" and "Poem by Poem," is the current poet laureate of the United States. At 67 years old, his official title includes the words "Consultant in Poetry to the Library of Congress," but could easily be supplanted by "Chief Resident of the Poetry's-Not-Dead Camp."
He's not singlehandedly keeping the genre alive, but he's getting modestly paid -- a $35,000-stipend plus $5,000 in travel expenses, privately funded through a gift from the estate of philanthropist Archer Milton Huntington -- to help out. He's following in the footsteps of Robert Frost and Gwendolyn Brooks, all laureates tasked with a broad swath of duties (lecturing, reading and welcoming new writers to the LoC) all the while hypothetically having time to work on their projects. "Several recent poets laureate have undertaken large-scale poetry projects designed to raise awareness and appreciation of poetry on a national level," the LoC writes in its FAQ. But "there is no such requirement."
Herrera has one, housed on a portion of the library's website dubbed "La Casa de Colores," which he describes as "a house for all voices." There, each month, he welcomes everyone and anyone to contribute to "La Familia," a crowdsourced catalogue of words divided into themes like "peace," "migrants" and "veterans." You need only be at least 13 years old and willing to surrender your original work (a maximum of 200 characters) to the whims of public domain, and voila, you're part of the family.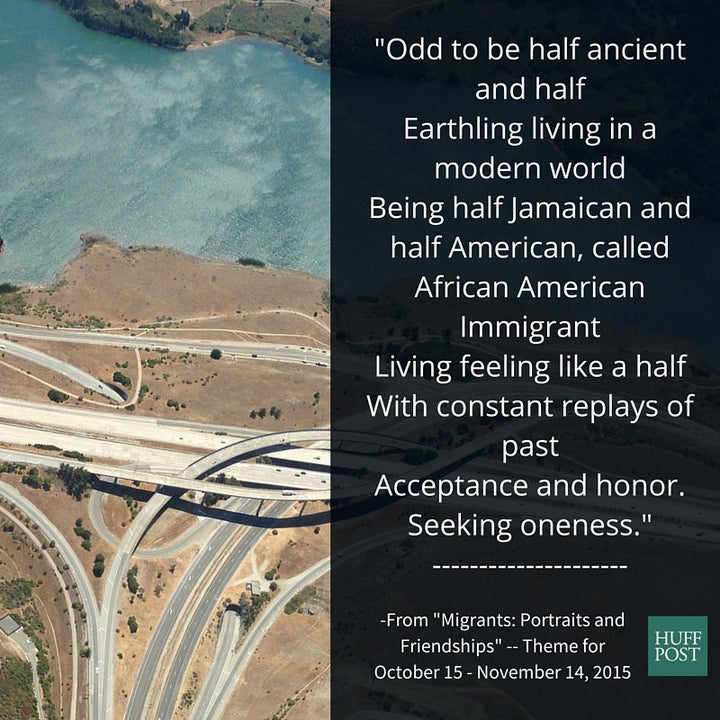 The resulting epic poem spans languages, topics, structures, tones; a stream of consciousness that echoes the vast yet connected fears and joys of people in America. Of course, like any comments section or open forum, Herrera's poem is vulnerable to the anger we bring to public places; the frustration we have with politicians and policies. The laureate doesn't select all the words submitted for inclusion in "La Familia," and perhaps that is why the crowdsourced work hews more abstractly woeful than furious.
"Hurry with your luggage," someone wrote. "For nothing, they will shoot the center of your forehead. What is crammed so crucial?"
"A poem must have half a cup of humanity in it," Herrera, the child of Mexican migrant farmworkers, told the California Sunday Magazine. "If you're just attacking, if that's all it is, you've killed the poem. We want the roots of the tree that was chopped and singed and burned. We want your story, not just your rage. We want to get ahold of this thing."
Peace is freedom from worry and fear,
knowing I won't lose the things I hold dear.
That I may live in a calm, orderly way,
peace is the blessing for which I pray.

A future for those with hungry pasts.
Sunken eyes and blank stares.
They can look to the sun and accept its warmth.
Smile and they will never have their souls dies again.
Speak and they will do so with one heart.

When pistols become plowshares we will plant gardens
that feed the world.
The hungry will flourish and become leaders
of this brave, new planet.

Six poets under a grey sky in Harlem
will contemplate peace
and change a tiny corner of the world.

Outlaw ownership and share everything
(said the poets).
For without masters there are no slaves.
Our currency is love and seeds.

-From "Let me tell you what peace can bring" -- Theme for December 15, 2015 - January 14, 2016
Like Percey Shelley said, poets "measure the circumference and sound the depths of human nature with a comprehensive and all-penetrating spirit, and they are themselves perhaps the most sincerely astonished at its manifestations; for it is less their spirit than the spirit of the age."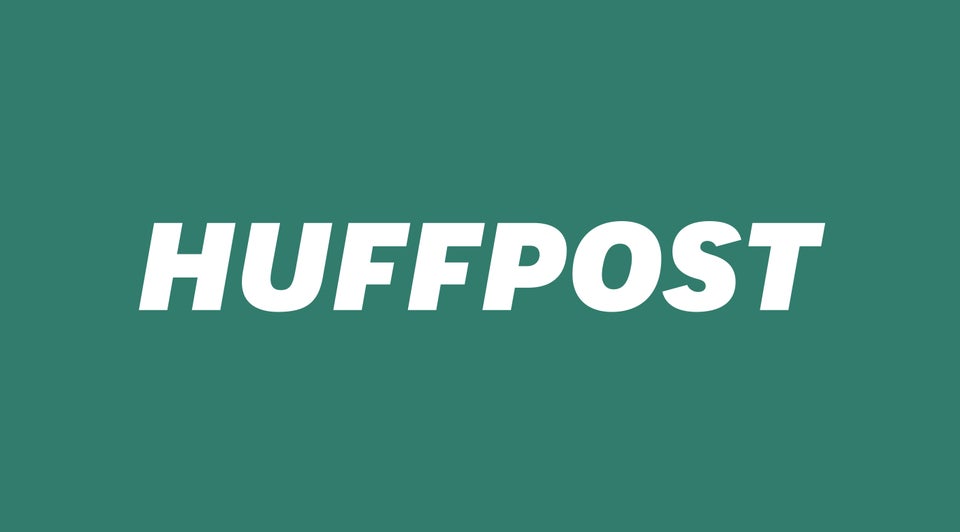 13 Slam Poems That Pack A Serious Feminist Punch
Popular in the Community