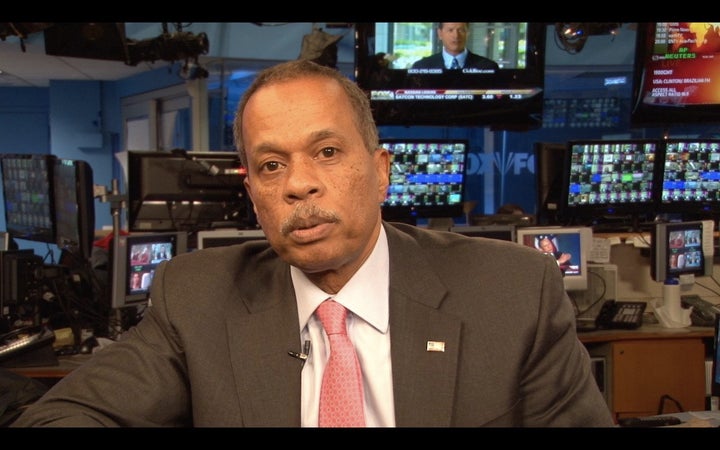 Juan Williams says NPR is an "all-white organization" that exhibited the "worst of white condescension" in its handling of his firing last year.
"I think when it comes to NPR's decision to, without any reason, throw me out the door, I think that for them, especially for some of the people who created NPR, it's an all-white operation," Williams said. He added that he thought NPR "felt they had never had much success" with black or Hispanic journalists, and that they had had "more success with white women."
"What you see is there a real reluctance to, despite 10 years of success...deal with me as a journalist," Williams said. "For them, I think the fact that I was a journalist who was not being pigeonholed as just a black journalist, but something larger and sometimes even conservative in a point of view, made them have great difficulty with me."
"I think they acted very unfairly, and largely in a condescending manner," Williams said of NPR's handling of the situation. "If you stop and think about some of the things that were said in the midst of that controversy, the idea that I should have a relationship with a psychiatrist or that I need a publicist to tell me what to say. It just suggests to my mind that they think that I was some sort of infantile mentality, or childlike person.
"I think the worst of white condescension to black people was evident in some of those comments," he said.
The interview was conducted as part of HuffPost Media's forthcoming Black in Media series, which will examine black journalists' experiences in the media industry as well as their thoughts on the media's coverage of racial issues.
Related
Popular in the Community