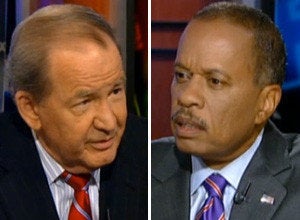 Pat Buchanan sat down for an exclusive interview with Juan Williams on FoxNewsLatino.com on Friday. The two broadcasters now share something in common — both feel as though their employers unfairly fired them after expressing personal points of view on the air.
Buchanan was fired from MSNBC earlier this month after the release of his controversial new book, "Suicide of a Superpower." The book includes chapters with titles such as, "The End of White America." Civil rights groups called on the network to fire Buchanan. After the conservative commentator did not appear on air for weeks, MSNBC said that the network did not feel the views expressed in Buchanan's book were appropriate for public dialog. The network eventually parted ways with Buchanan.
Williams was fired from his former employer, NPR, in May 2011, after making controversial comments about Muslims. Williams was then hired by Fox News.
Buchanan discussed how he felt "surprised" that MSNBC did not have him on the network, after he had been on Fox News, CNN and many radio stations to promote his book. The two broadcasters discussed what they believed were organizations that work to "blacklist" or "rule out of bounds" individuals with particular points of view. "I understand the poison that comes into the American domain of debate and discussion when what you are saying are ruled out of bounds and you are viewed as someone who is not welcome into the mainstream of American ideals and American discourse," Williams said.
Williams added, "In your case, the charge is one that is so powerful in the American mind...the charge is: Pat Buchanan is a racist. So let me ask you. Are you a racist, Pat?"
"Do I hate black folks?" Buchanan asked. "That's what racism mean— that I hate black folks, I want them discriminted against... No! It's not that. I do disagree profoundly with the affirmative action agenda, and a number of other issues but I've argued as I said with African American folks my whole life. Our schools that I went to, the Catholic schools, were the first ones desegregated in D.C."
Buchanan added, "Juan, you and I, if we sat there and watched cable 24 hours, we can hear people called [a racist] everyday. And it makes one of the points of [my book], that American society is disintegrating. It's breaking down and breaking apart because we've lost our common faith and common moral consensus...all of these things that once held us together."
At the end of the interview, Williams said, "I feel like we are brothers in understanding what these groups, on the left primarily, decided that you're not to be allowed to speak. They will banish you and make you an outcast and Pat, I'm sorry that's happened to you."
Related
Before You Go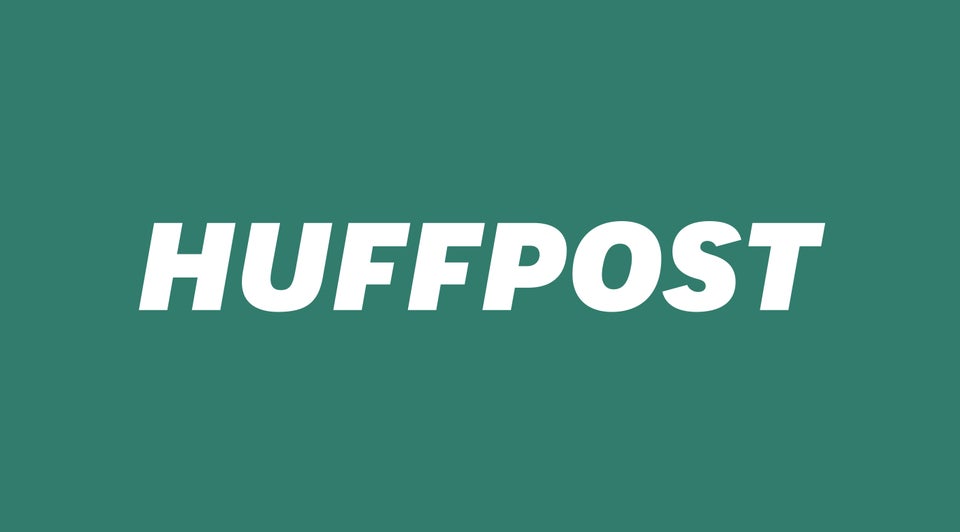 Pat Buchanan's history of controversial statements
Popular in the Community