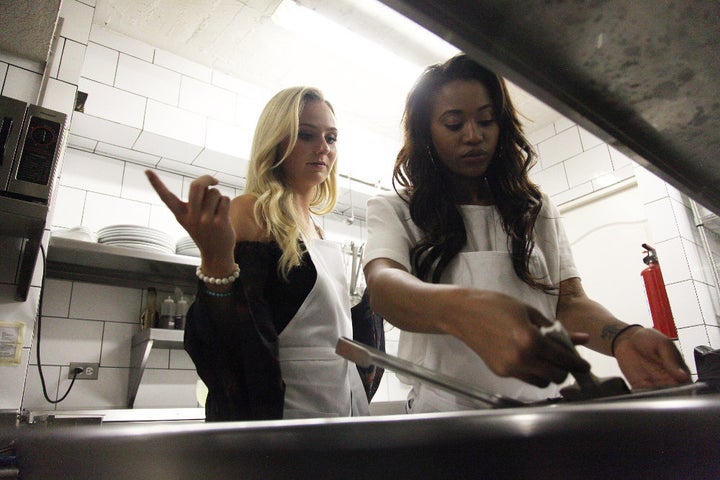 After four episodes of Season 20 of "The Bachelor," one contestant was an unlikely standout: Jubilee, a black, Haitian-born veteran with a deadpan wit and some level of social neuroticism.
On a show that has never allowed black contestants to proliferate or flourish, Jubilee seemed like an anomaly. She got lots of sympathetic screen time fleshing her out as a human, the Bachelor seemed genuinely excited about her, and it seemed possible she might stick around into the home stretch of the season.
On Monday night -- the first night of Black History Month, no less -- Jubilee was rather abruptly sent home mid-episode. Clearly feeling a bit disheartened after a long group date with the women who were so unfriendly and hypercritical of her after her one-on-one two episodes ago, Jubilee confessed to Ben that she sometimes felt "overshadowed by the Lauren Bs and the Beccas and the JoJos ... Do you remember little old me, and our one-on-one date?"
After assuring her that he did remember her, Ben revealed that he no longer felt confident in their relationship because she'd pulled back. "Even little moments," he said, "where I get my chance to see you ... and I just want to grab your hand, Jubilee, and you're like, 'No, no, no,' and you pull away from me."
The next part of the conversation really struck me as it unfolded, because Jubilee is clearly empathetic enough to get why he felt that way, but she also wanted to express what was going on with her -- and her stumbling explanation, which referenced the scrutiny of the other women in the group, was pretty revealing:
Little things I pick up on, like just walking past the girls -- I think a lot of it comes from what a lot of people are saying, like the first time we left on our one-one-one date, and that really got in my head. It sucked, hearing that. There's going to be nine girls, honing in on every single movement, every single thing that I make. And I know how it feels.
The fact that JoJo lightly mocked Jubilee as she walked away with Ben, for requesting that they not hold hands in front of the other girls, seems like evidence enough that she's not being paranoid. What's more, the entire third episode stacked up plenty of proof that she was disproportionately targeted for her inadequate "gratitude" and "humility," based on the slightest of grounds.
Jubilee's not wrong to be hypervigilant about how people are reacting, fairly or not, to her: She's not being judged by the same standard as the Lauren Bs or the JoJos or the Beccas, or even the Olivias. (Olivia, witness, is still around despite her shockingly narcissistic cankles-pity-party response to Ben's loss of two close friends, and after going to aggressive lengths to actively alienate nearly everyone in the group.)
Unsurprisingly, this microscope proved to be Jubilee's downfall. Emotionally distracted by the snide gossip and ungenerous observation of her every lip purse, she became insecure, self-critical, and hesitant to do anything but sit quietly. After all, anything else might come off as aggressive, disrespectful, queen bee-ish, or any other adjective she was dubbed for simply having a rose two weeks before.
At which point Ben, despite having this explanation clearly given to him, gave up on her. This was to be expected. This is, after all, "The Bachelor."
On his weekly People blog, Ben praised mean girl Olivia for prioritizing time with him, while castigating Jubilee for making "snide" comments -- the same kind of comments he learned weeks ago are her joking reaction to feeling awkward and nervous. He also criticized Jubilee for isolating herself and pulling away from the other women, though it's evident by this point, at least, that she withdrew because the other women were nitpicking and ostracizing her. Not being able to make friends with the other soccer moms can be a self-fulfilling prophecy, if the other soccer moms are determined to see you as somehow undeserving.
To be clear, Ben and Jubilee obviously aren't the best match. He needs someone a bit more upbeat, and she needs someone who appreciates her neuroticism and dry humor. But his lack of generosity in handling her struggles was unlike him, and prevented a potentially stronger relationship between them blooming before her (inevitable) departure.
Many of the girls, and commentators, applauded Ben for being respectful by sending Jubilee home at that point if she wasn't the one. At least he didn't string her along, right? Well, I'm calling bullshit on that one.
Does he really, realistically, see a future with Emily? Or Leah? Or Jennifer? Are they further along than Jubilee with him? They're still there for one reason: "The Bachelor" operates under the principle that just a few women will be sent home each week, until just two women are left standing for the finale. If a Bachelor just sent home every woman as soon as he wasn't into it, the show could easily be over by the second international location. This is also why Bachelors will sometimes make a point of sending single moms home to their kids "as soon as" they know it's not right -- that's a tacit admission they're not doing so with everyone else. It's a game being played for our entertainment.
Being strung along isn't pleasant, but it's also the whole scaffolding of "The Bachelor" -- and, hello, it's how we wind up with a new Bachelorette. The woman who is most painfully dumped after the most dedicated period of stringing along has the best shot of getting her own pool of 25 bachelors to court; that's how we got Kaitlyn Bristowe, who was dumped after going to the fantasy suite with Chris Soules. Juan Pablo Galavis was a surprise exception, being named the Bachelor after being eliminated in week 6 of Desiree Hartsock's season -- a full week later than Jubilee.
Fusion did a deep dive into past seasons of the show, and found that no black contestant has ever made it past week 5. With current seasons lasting, typically, 10 episodes, this means black bachelors and bachelorettes aren't making it into the second-half stretch, when fan favorites and frontrunners tend to solidify.
An ABC executive has hinted that the next Bachelorette will be "diverse," and with Jubilee gone halfway through the season, it seems a safer bet than ever that this points to Caila Quinn, who is half-Filipina. She seems perfectly nice, and yes, progress is progress. But it's also a reminder that ABC knows how to make change if it really wants to. Shepherding a bachelorette like Jubilee to the final stages of the show to set her up as the next star of "The Bachelorette" seems well within the power of producers, who have so much influence over how the women choose to interact with each other, and with Ben.
So, how about this: In a show of good faith, how about ABC picks Jubilee as the next Bachelorette, despite the early exit? Something tells me the fans will tune in. Of course, I'm keeping my hopes low. As Jami, a still earlier-to-exit black bachelorette from this season, put it:
For more on this week's episode of "The Bachelor," listen to the new episode of HuffPost's podcast, "Here to Make Friends":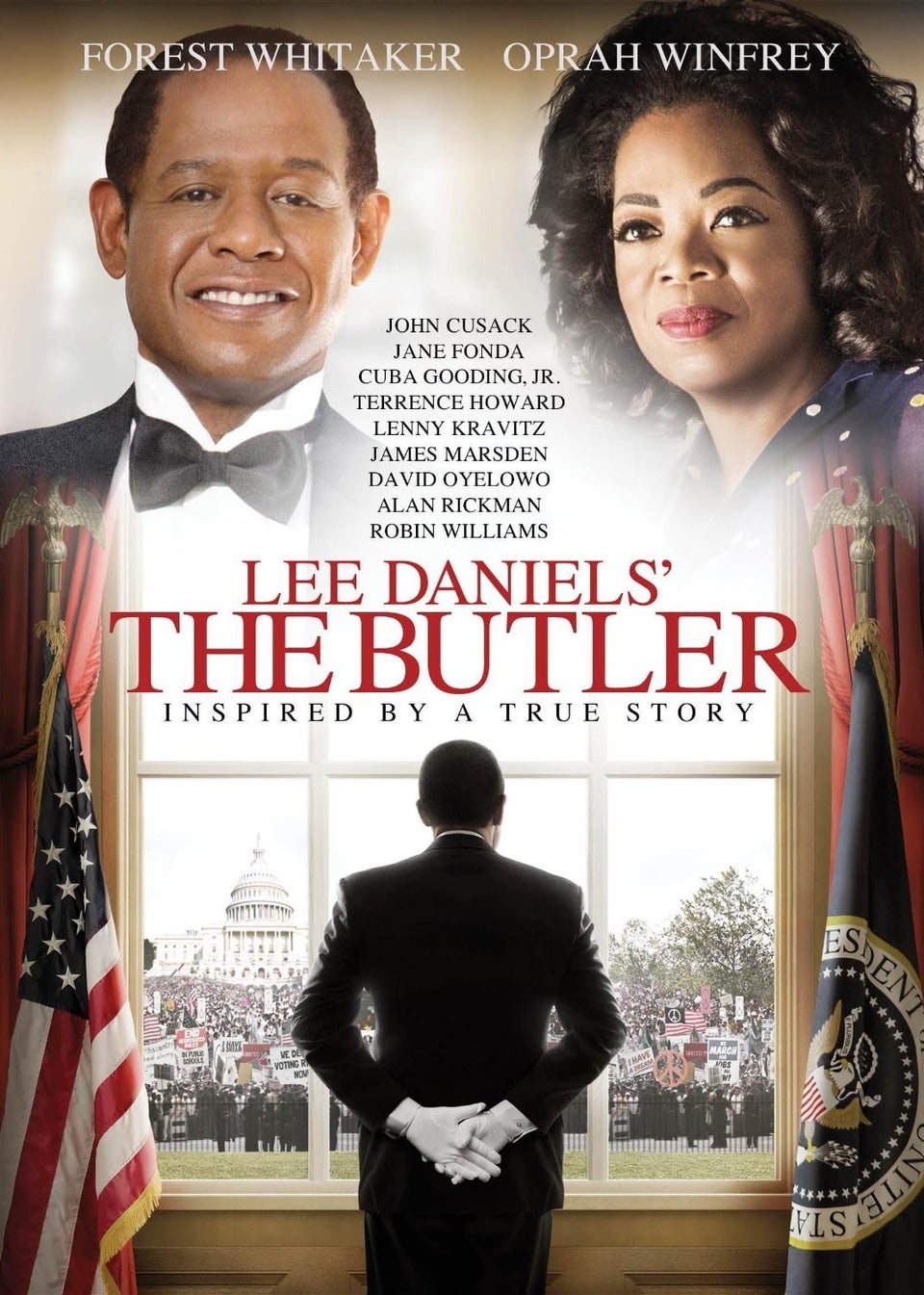 Black Oscar Snubs

Popular in the Community