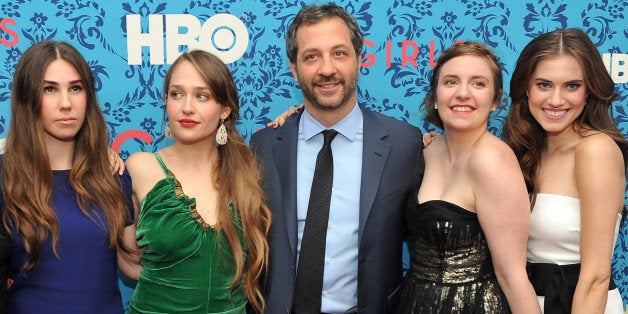 We never thought of Judd Apatow as a particularly fashionable dude. In fact, once interviewed on the red carpet at the Vanity Fair Tribeca Film Festival Party, the director quipped, "Everyone here is better dressed than me. What's happening? I thought this was like a film festival and you don't dress up."
But lo and behold, Apatow is about to be honored at the 16th Costume Designers Guild Awards, taking home the Distinguished Collaborator honor at the ceremony in recognition of his "support of costume design" in a variety of movies.
In a press release today, the Costume Designers Guild cited Apatow's work with costume designers Leesa Evans ("Bridesmaids), Jennifer Rogien ("Girls") and Susan Matheson, with whom he worked on the upcoming "Anchorman 2: The Legend Continues."
The big night is February 22, wedged in between the Golden Globes and the Oscars and right in time for all the best awards show fashion. So while we don't expect Apatow himself to wear anything particularly fancy, we expect his wife, Leslie Mann, to show up in something awesome.
Think Lena Dunham, Allison Williams and Zosia Mamet will make an appearance?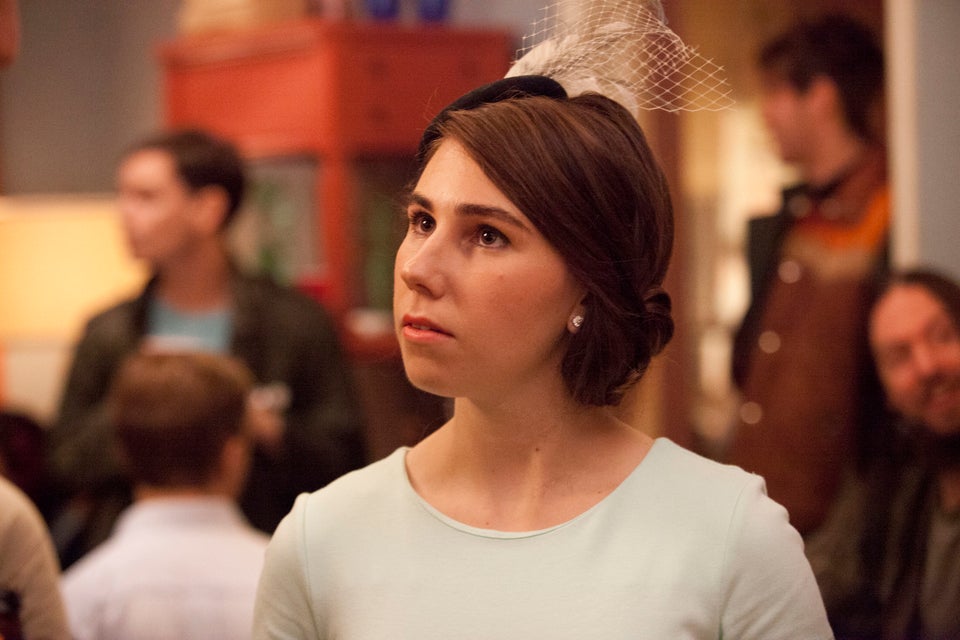 "Girls" Season 2 Fashion