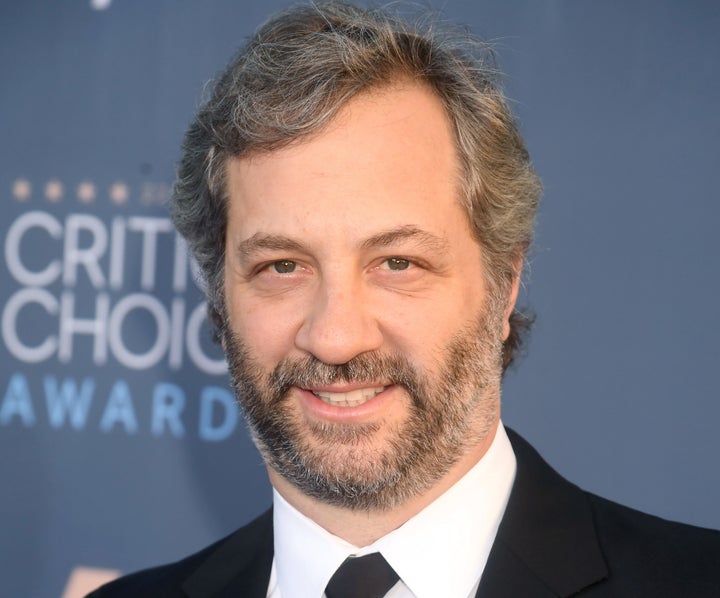 "I watched an enormous amount of 'The Apprentice,'" Apatow said. "Donald Trump sits in his office. He sends his kids to watch the teams do their missions. Then they come back and tell him what they think of it and then he makes an impulsive decision based on the information that Donald Jr. or Ivanka give him. That's how he's running the country."
"I said it as a joke, but I think there's something to it," he said. "Reagan was funny. Bill Clinton was funny. Bush was funnier than Gore. Obama was funnier than probably anybody who's ever run for office."
In terms of Trump, Apatow thinks the former "Apprentice" host "has a demented sense of humor" and "is way funnier than Hillary Clinton."
Apatow, a Clinton supporter, did make a point of expressing his thoughts about where the former secretary of state went wrong in her campaign, saying she "made a few enormous mistakes."
"One of those mistakes, to me, was that you can't get paid that much for speeches and go back into politics," he said. "That has to be your victory lap — you cash in, you do the speeches and you're done." 
With Trump being sworn into office on Friday, Apatow plans to alter the way he opposes the president-elect. 
"I don't think it serves a purpose to be against him," he said. "It only serves a purpose to fight issue by issue."
REAL LIFE. REAL NEWS. REAL VOICES.
Help us tell more of the stories that matter from voices that too often remain unheard.
BEFORE YOU GO
PHOTO GALLERY
That #TrumpPressConference Table Was So STACKED Trump Fell In Love With It