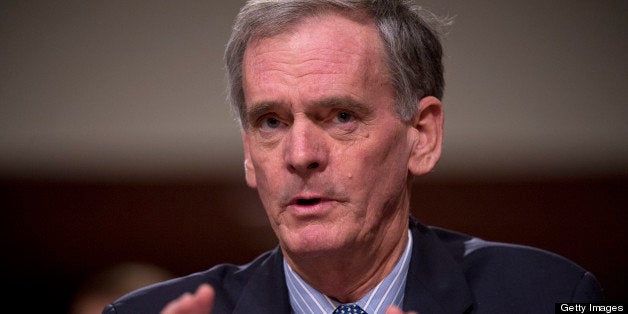 WASHINGTON -- Former Sen. Judd Gregg (R-N.H.) has been named the new CEO of the Securities Industry and Financial Markets Association (SIFMA), one of Wall Street's largest lobbying trade associations. Gregg retired from the Senate in January 2011, two years after he withdrew his nomination to serve as secretary of commerce under President Barack Obama.
SIFMA also announced Monday that former Rep. Ken Bentsen (D-Texas) will be the group's president. Bentsen has worked for SIFMA's government relations team since 2009.
In a statement issued Monday, incoming SIFMA Chairman Jim Rosenthal said Gregg is "a national leader and a respected voice on financial regulatory and economic issues," who, along with Bentsen, will help the Wall Street lobby accomplish its major goal of "increasing trust and confidence in the financial markets."
As the onetime ranking member of the Senate Banking, Housing and Urban Affairs Committee, Gregg was a staunch defender of Wall Street and the financial sector throughout the 2008 financial crisis, helping to author the bill that bailed out the nation's largest banks. The finance, insurance and real estate sector was a top contributor to his campaigns, donating more than $1 million since the 1992 election cycle.
Gregg's career in elected office spanned three decades, most notably as a member of the U.S. House of Representatives, then governor of New Hampshire and finally as a three-term senator from the Granite State.
In early 2009, reports emerged that Gregg had agreed to serve as secretary of commerce in Obama's Cabinet, a significant move for the lifelong Republican. Within days, however, the senator signaled that he disagreed with the new Obama administration's position on a number of issues, chiefly the stimulus bill and the U.S. Census. Gregg announced he had withdrawn his name from consideration soon after.
Since leaving office, Gregg has taken a position as a senior adviser to financial giant Goldman Sachs and served as a co-chair of the Campaign to Fix the Debt, a deficit reduction campaign backed by billionaire Peter G. Peterson.
As far back as 2009, SIFMA viewed the rise of populist anger at big banks, which would later jell into the Occupy Wall Street movement, as a threat. In an internal memo that year obtained by Bloomberg News, SIFMA executives described a plan to hire lobbyists and public relations specialists to portray the industry "as part of the solution," a tactic the group believed would "allow it to better defend against populist overreaction" to the financial crisis.
In a statement on Monday, Gregg said, "It is an honor to join SIFMA as CEO. America's success and prosperity depends on a vibrant financial system providing access to capital and credit that helps people on Main Streets across America build on their dreams of opening a small business, saving to be able to send their children to college, buying their first home or saving for retirement."
Support HuffPost
The Stakes Have Never Been Higher
Before You Go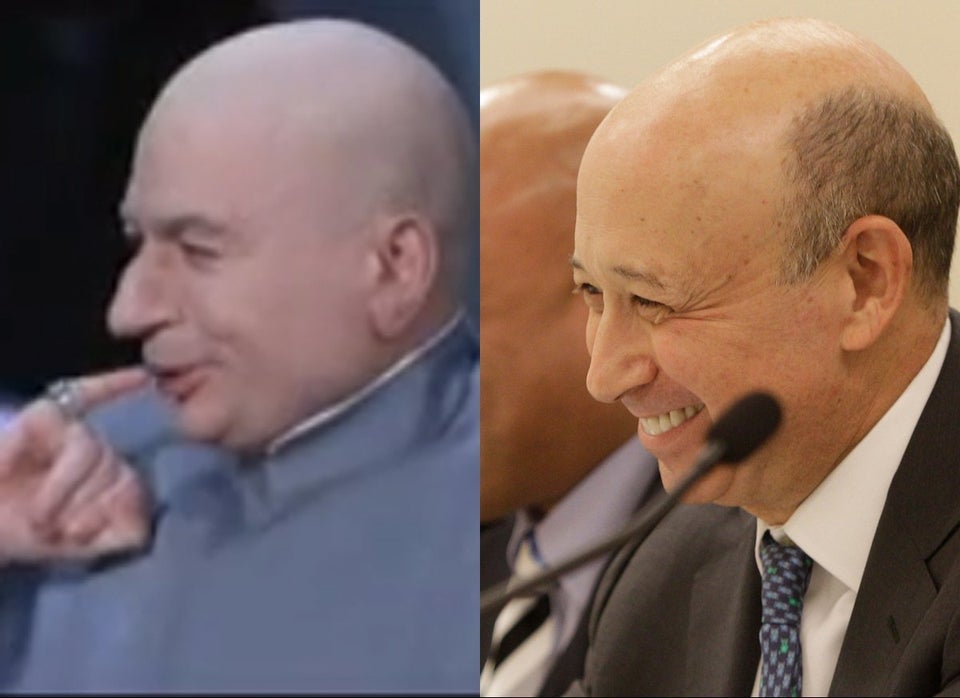 CEOs Who Look Like Villains
Popular in the Community