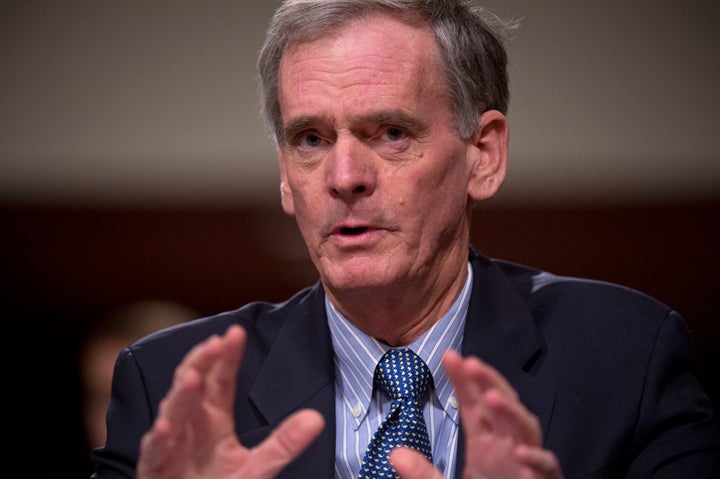 Former New Hampshire Sen. Judd Gregg (R) urged his party to marginalize real estate mogul Donald Trump, saying his presidential campaign amounted to little more than a sideshow. 
"We need to nominate somebody who can win, somebody who is substantive and somebody who knows how to govern," Gregg told The New York Times in an article published Sunday. "But we can't have that debate in the full jacket as long as we're sidetracked off on this Trump exercise. It does undermine our ability to have a substantive debate. All the substantive arguments are being muted by his persona."
Trump was disinvited from RedState, a gathering of conservatives and Republican presidential contenders in Atlanta, over the weekend due to his comments about Fox News host Megyn Kelly. Trump said Kelly had "blood coming out of her wherever" during Thursday's first GOP presidential debate.
But Gregg, the former Senate Budget Committee chairman, cautioned that barring Trump outright from future debates would only "make his an even larger figure" because he "loves when institutional forces take him on. That's part of his shtick."
"The campaign is serious, but his campaign isn't," he added. "It's entertainment. What's the line of decency in the entertainment world? It's pretty far out there."
REAL LIFE. REAL NEWS. REAL VOICES.
Help us tell more of the stories that matter from voices that too often remain unheard.