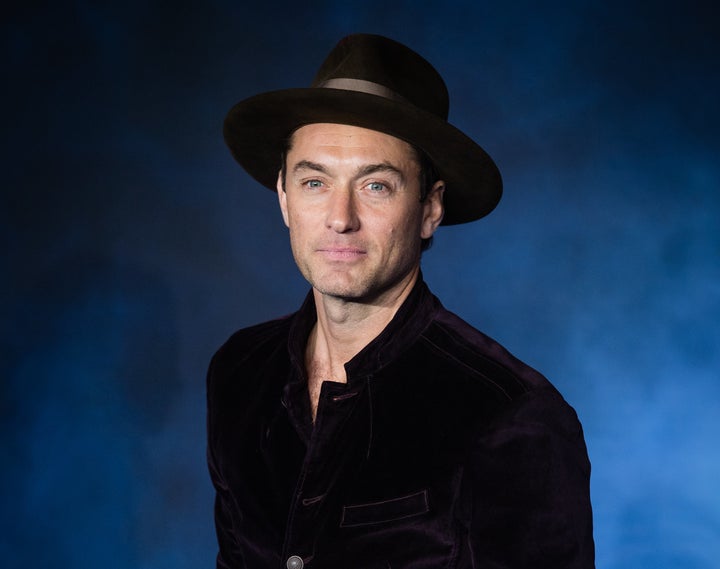 Much of the early buzz on the film, released Nov. 16, focused on how much of Dumbledore's sexuality would (or wouldn't) wind up on the big screen. Though author J.K. Rowling revealed more than a decade ago that she "always thought of Dumbledore as gay" as she crafted the "Harry Potter" series, director David Yates downplayed that issue. He told Entertainment Weekly in January his film would not depict the character as an "explicitly" gay man. 
Speaking to The New York Times in an interview published Monday, Law responded to Yates' remarks and hinted that future "Fantastic Beasts" films would delve into the specifics of his character's boyhood relationship with Gellert Grindelwald (played by Johnny Depp).  
"Put it this way: This film is not about (Dumbledore's) homosexuality, nor does his sexuality define him," Law said. "But that relationship is certainly a defining element of who he is and what he's about."
He continued, "I also don't think he's someone who has given his heart or his soul to many people. The aftermath of their relationship left him reeling, and he's packed his heart in ice, to be honest, and no one's quite thawed it."
Law also said had "no idea" whether a romance between Dumbledore and Grindelwald would materialize in a future film. Still, the actor kept the door open to having his character lead a more authentic life onscreen looking forward. 
"I think the world is ready for it," he said, "and if it isn't, it bloody well should be."
Law previously discussed how Dumbledore's sexuality would manifest itself, saying in a chat with Entertainment Weekly in July, saying that he, Rowling and Yates had agreed, "We're not going to reveal everything all at once."
"What's brilliant about (Rowling's) writing is how she reveals her characters, peels them to the heart over time," he said. "You're just getting to know Albus in this film, and there's obviously a lot more to come."