This little boy with a huge heart needs your help to stay smiling.
Jude Sullivan Peters, known by his family and friends as "the brave little warrior," was born with a rare, terminal form of dwarfism called rhizomelic chondrodysplasia punctata. The disease, which affects less than 100 people worldwide, is difficult to treat, but the FDA is in the approval process for a drug that could potentially cure RCDP.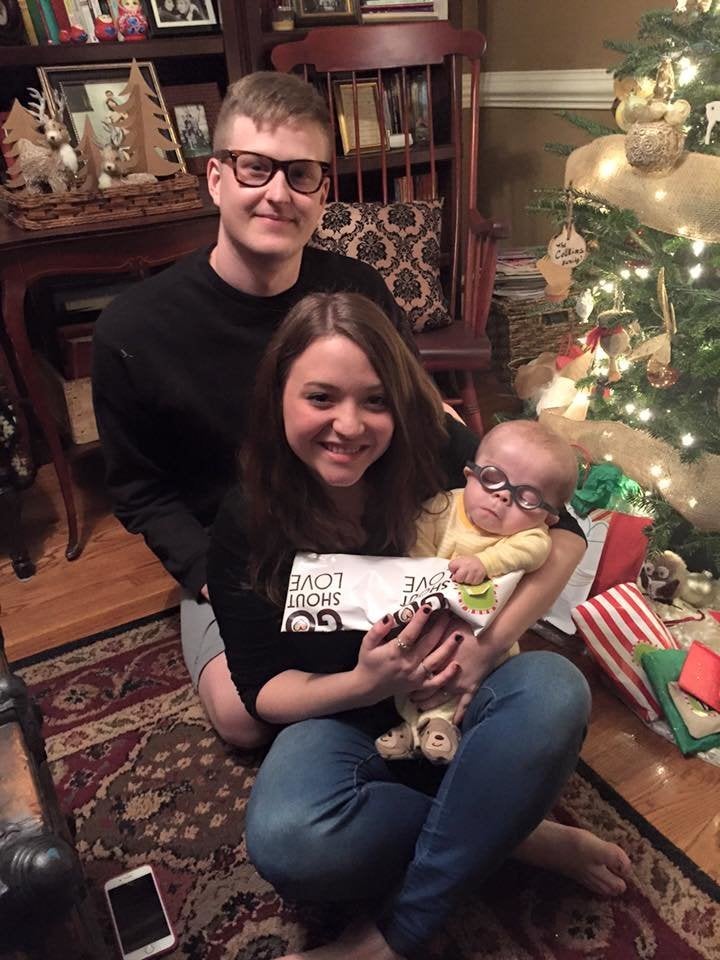 However, Jude's parents, Hannah and Sullivan Peters, live in Charlotte, North Carolina, on an annual salary of less than $30,000, and are already burdened with innumerable medical and travel expenses to treat the disease. Until this drug begins clinical trial in 2016, Jude needs a vaccine that the Peter's insurance company will not cover the cost of. Each vaccine is about $3,500, and Jude will need many.
To both fund this vaccination and create awareness for RCDP, the Peters family has set up a Crowdrise campaign this holiday season that will help support the clinical trial for the drug and the cost of the vaccine, and could keep Jude and his RCDP brothers and sisters healthy and happy for the future.
How you can help. Story continues below.
"We have lots of traditions for the holidays," Hannah Peters told The Huffington Post. "But honestly, every day we celebrate, because Jude is here. Every day is important and special."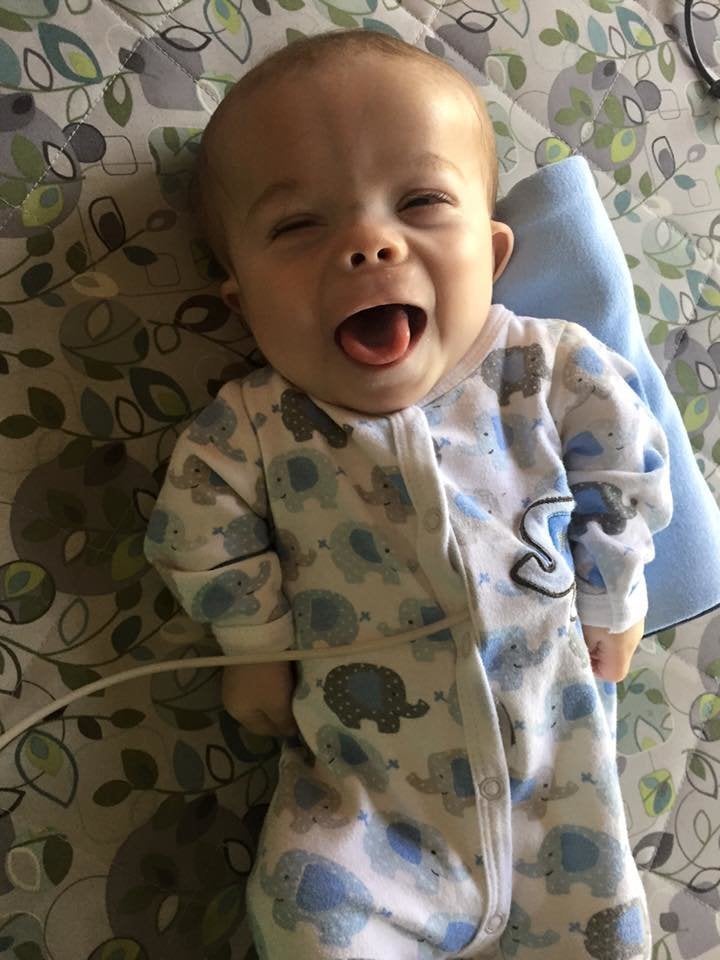 Peters found out during her second ultrasound in 2013 that her baby wasn't growing correctly. She was told by doctors that upon birth, Jude would not be compatible with life outside the womb, and she'd have only a few short minutes at most with her son. But Peters and her husband chose to stay positive throughout her pregnancy, and prepared themselves and their home for a new family member.
Though Jude defied the odds by breathing as soon as he was born, his joints were uneven and he had a cartilage deficiency. Two days later, he was diagnosed with RCDP -- an extremely rare form of dwarfism that results in respiratory problems, skeletal abnormalities, shortening of the bones in the arms and legs and developmental disability.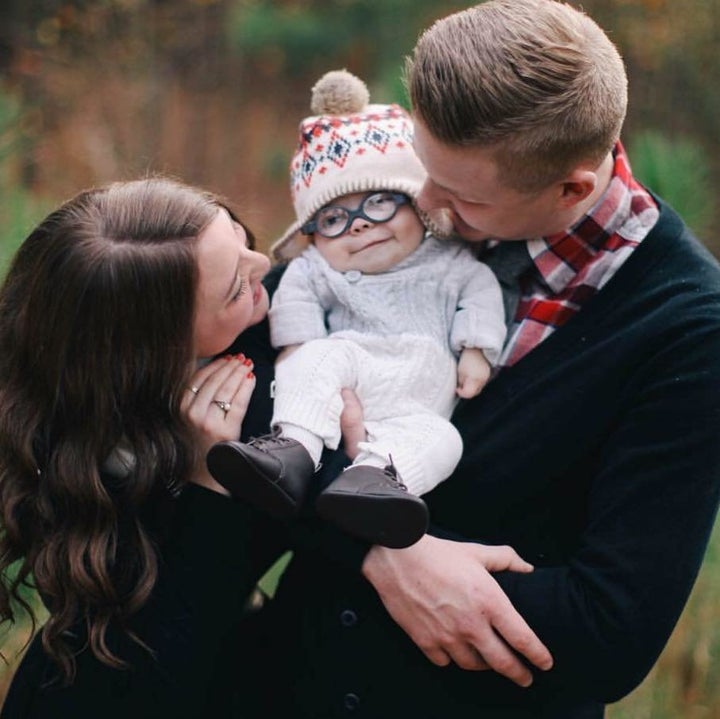 Because of its rarity, little is known about RCDP, and the pharmaceutical industry is reluctant to fund research because the affected population is so small. Most children born with the disease are not expected to live past a year -- and doctors told the Peters not to expect more than two weeks with Jude. But again, the parents remained hopeful and positive.
"We decided we were going to let Jude write his own story," Hannah told HuffPost. "And he definitely has."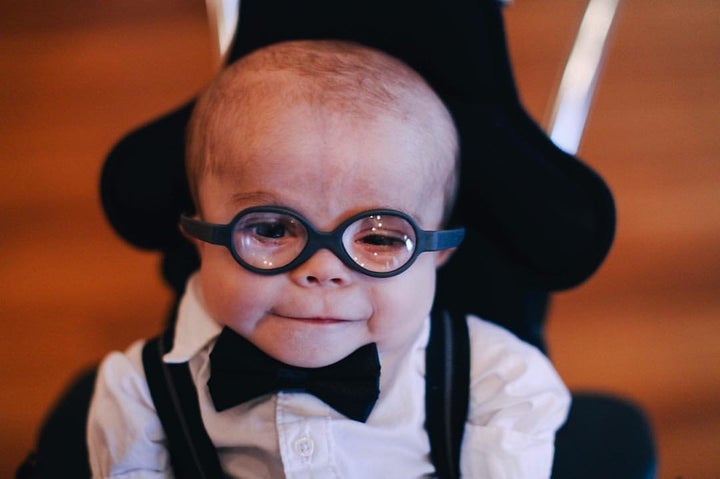 At 19 months, Jude has moments where he's smiling and laughing, but still experiences excruciating pain. Each morning, Peters and her husband must help stretch their baby and work his muscles to keep him comfortable. Jude eats through a feeding tube, and his medical routine includes six hours of therapy each week, and trips every two to three months from Charlotte to Delaware where he sees a RCDP specialist.
"I couldn't handle the stuff he goes through, but he does it with such joy," said Peters. "He'll go through a spinal tap, and five minutes after he'll be smiling and laughing. He's a tough guy."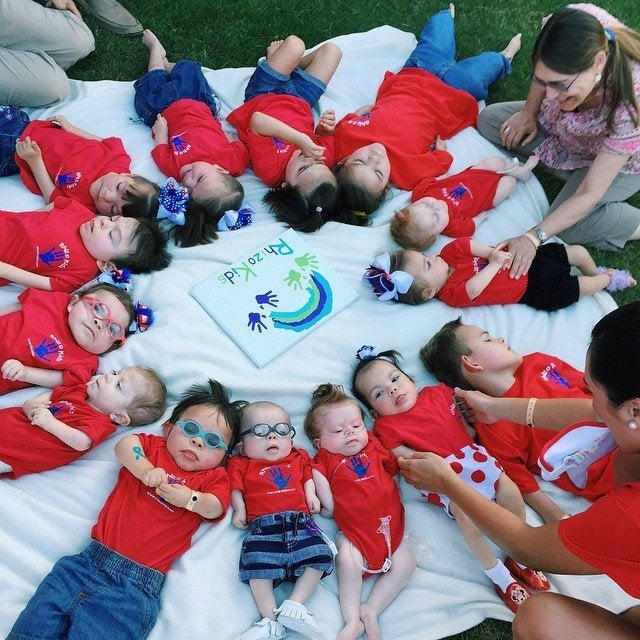 Though Jude's treatments can be difficult, the Peters family has a support system with RhizoKids -- an Alabama-based organization for families of children with RCDP. The group holds various events and campaigns to raise research funds for the disease, but also organizes an annual retreat for participating families. While the Peters host events of their own to help raise money to help with Jude's medical bills, more than half of the funds they raise go to RhizoKids, and towards funding the 2016 clinical trial of the potentially life-saving drug.
"First and foremost, awareness is everything," Peters said. "The treatment for this is there, we [and other parents] just need the funds to get our hands on it. What's most important to us is finding a cure to save their lives."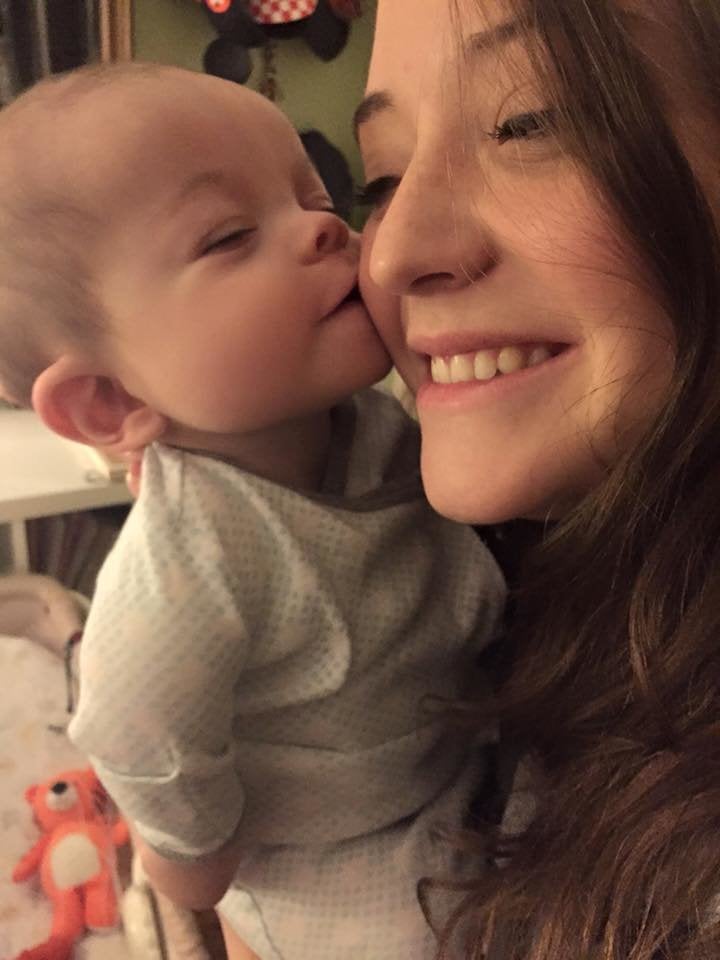 This holiday, be reminded of why this season matters most -- giving back. HuffPost Impact & Innovation and HuffPost Voices have teamed up to feature stories from 12 families in need over 12 days between Thanksgiving and Christmas. Moms, dads and kids talk to us about working to get by, what they might go without this holiday and how you can help. Read all the stories here.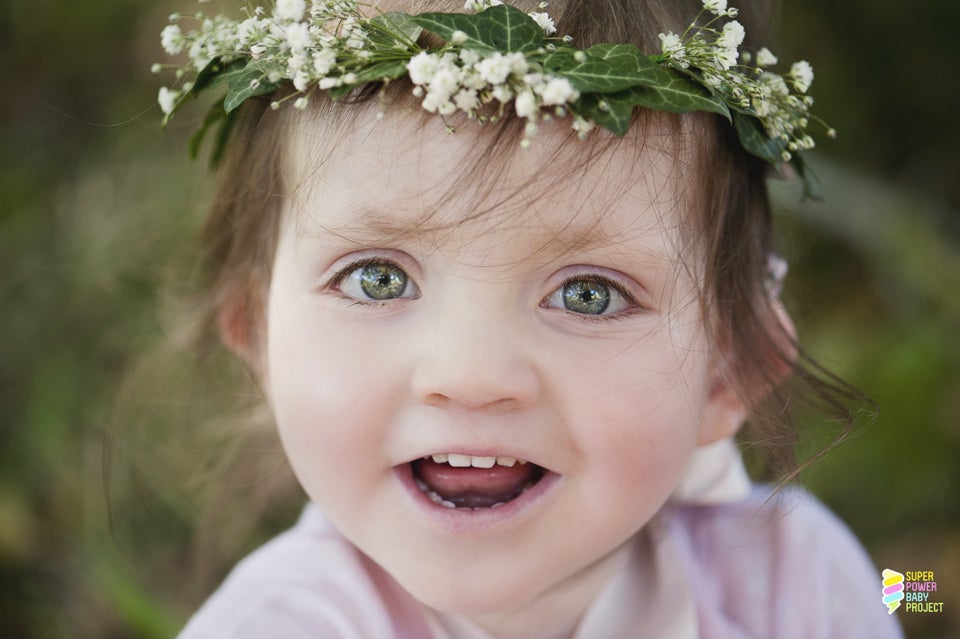 Mom Takes Empowering Photos Of Kids With Disabilities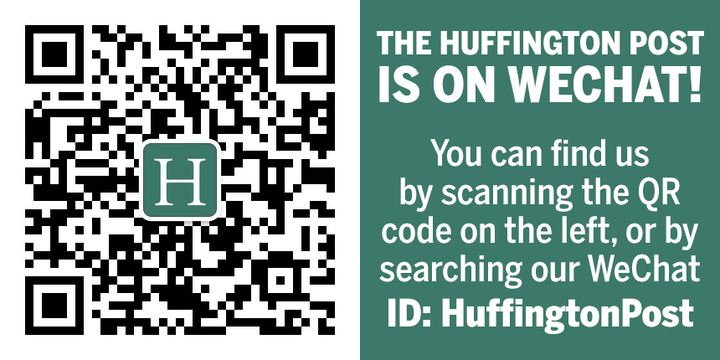 Related