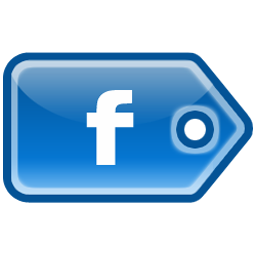 In the case of People v. Gonzalez, Maribel Calderon received an Order of Protection, called a Restraining Order in many states, against her former sister-in-law, Maria Gonzalez. An attorney for Gonzalez argued that the Order was not specific regarding communications via Facebook. However, the Order prohibited contacting Calderon by electronic or any other means. Such Orders typically read: "Refrain from communication or any other contact by mail, telephone, e-mail, voice-mail or other electronic or other means with [specify protected person]"
The criminal complaint said that Gonzalez tagged Calderon in two posts. The first stated, "stupid" and the second stated, "You and your family are sad:( . . . You guys have to come stronger than that!! I'm way over you guys but I guess not in ya agenda." Calderon received a notification about at least one of the two posts.
In her decision Westchester County Supreme Court Justice Susan Capeci relied on a 2014 case from the state highest court that equated Facebook messages with email. New York's Court of Appeals concluded that Facebook messages are similar to e-mail. The case, which had nothing to do with contempt, involved a conviction for witness tampering charges for exposing a confidential narcotics informant by posting public messages on Facebook and video on YouTube.
Cases involving social media and disobeying no contact orders are growing. Remember MySpace? Back in 2008, a Judge similarly refused to dismiss a criminal complaint for contempt when a person sent a friend request though MySpace even though a no-contact Order of Protection was in effect. In 2009 a Tennessee woman was arrested after "poking" a woman who was protected by an order. In New Jersey an appellate court in 2014 upheld a restriction on a mother from posting on social media about her children after she was arrested for attempted kidnapping and pleaded guilty to a related charge. On the other hand, a court in upstate New York in 2011 found that accessing a woman's Facebook friends list and making contact with the woman's friends did not violate an Order of Protection.
It is sage legal advice to err on the side of caution in obeying the terms of an Order of Protection. Disobeying an Order is analogous to disobeying a Judge. A poke or Tweet may seem harmless or even silly. But if those or similar social media means of contact are directed towards a person who is protected from contact by any electronic means it could lead criminal prosecution. It is better to refrain from a tag or a like than to be sorry.
Related
Popular in the Community