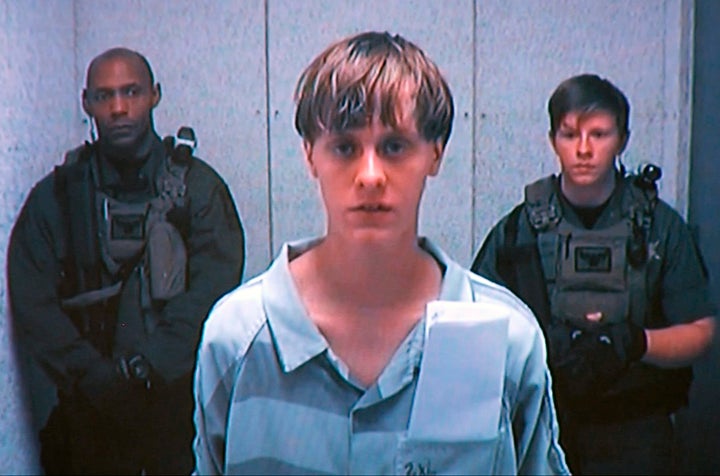 CHARLESTON, S.C. (Reuters) - A judge on Monday barred the public and press from a hearing to determine if Dylann Roof is mentally fit to serve as his own lawyer in the penalty phase of his trial, when the jury will decide whether to give him the death penalty for the 2015 massacre at a South Carolina church.Roof, 22, an avowed white supremacist, shot dead nine people at the historically black Emanuel African Methodist Episcopal Church in Charleston.
The same jury found Roof guilty last month of 33 counts of federal hate crimes resulting in death, obstruction of religion and firearms violations.
The jury will be seated again to determine whether to put Roof to death but first the judge must decide whether Roof can serve as his own attorney or whether he will be represented by court-appointed lawyers.
U.S. District Judge Richard Gergel, whose decision was expected on Monday, said he was keeping the proceedings closed in order to avoid sequestering the jury.
Gergel said he was concerned jurors would inadvertently hear potentially prejudicial information from the hearing if reporters were allowed to cover it, ruling that protecting Roof's right to a fair trial outweighed the media's right to view the hearing.
The judge rejected arguments from press attorney Jay Bender and Assistant U.S. Attorney Jay Richardson, who wanted an open hearing. Gergel also banned relatives of the victims from attending.
The judge previously found Roof competent to stand trial after a hearing held in November ahead of the guilt phase but on Monday was due to hear new testimony from forensic psychiatrist James Ballenger, who examined Roof for five hours over the weekend, Gergel said.
Roof's standby lawyers filed a motion arguing that Roof was not competent to stand trial or represent himself after he revealed at a hearing last week that he would present no evidence or witnesses during the sentencing phase.
His announcement raised "in especially stark fashion the question of whether the defendant is actually unable to defend himself," the lawyers said in a court filing.
A team led by prominent capital defense lawyer David Bruck represented Roof during the guilt phase of the trial.
Roof has opted to represent himself for the sentencing phase, due to begin on Tuesday, and has sought to keep jurors from hearing evidence about his competency and mental health.
Calling all HuffPost superfans!
Sign up for membership to become a founding member and help shape HuffPost's next chapter