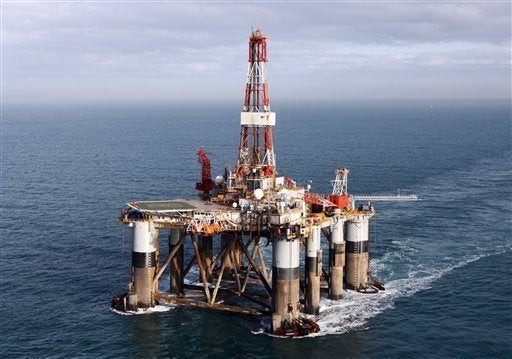 The Obama administration was dealt a minor setback on Thursday when a local judge denied its attempts to legally continue a moratorium on deepwater drilling as the issue continues to be litigated in court.
The same judge who ruled this week that the administration's temporary ban was illegal denied the Justice Department's attempt for a "stay" on the ban Thursday morning.
The administration had hoped that by upholding a stay, U.S. District Judge Martin Feldman would have given it time to re-craft the language of the moratorium, which Secretary of the Interior Ken Salazar has pledged to do. With the stay request denied, those 33 deepwater wells that had put a stop to their operations can now legally begin drilling again.
Earlier on Thursday, the Justice Department relayed that Salazar had instructed all employees to not take any action to enforce the moratorium.
That said, don't expect deepwater drilling activity to start up in haste. An administration official tells the Huffington Post that they will be requesting another stay from the Fifth Circuit Court of Appeals -- the same court where the Department of Justice has appealed the initial ruling on the moratorium.

Calling all HuffPost superfans!
Sign up for membership to become a founding member and help shape HuffPost's next chapter