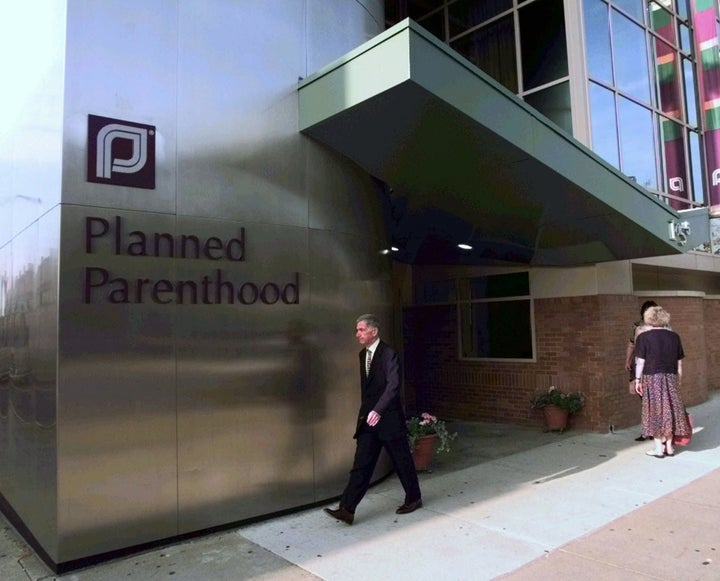 WASHINGTON -- A federal judge ruled on Wednesday that a new bill that cuts off government funding to Planned Parenthood stands. Planned Parenthood of Indiana had filed a temporary restraining order against the legislation, which bars Medicaid recipients from using that money to pay for services at the family planning provider.
Indiana House Bill 1210 is the first bill in U.S. history to prohibit the use of Medicaid at Planned Parenthood clinics. Roger Evans, the chief litigator for the family planning provider said the law violates federal Medicaid rules as well as the Constitution and should immediately be struck down in court.
"A very essence of something being a constitutional right is that the states cannot punish you for doing it," Evans told HuffPost. "The problem here is that Indiana is penalizing Planned Parenthood for providing women with access to abortion services -- an obviously constitutional realm of conduct."
Judge Tanya Walton Pratt of Indianapolis denied Planned Parenthood's request to temporarily hold off on enforcing the bill, which means that it remains in effect as of Tuesday afternoon. Gov. Mitch Daniels said he has ordered the Family and Social Services Administration to ensure that Medicaid recipients "receive prompt notice" of health care and family planning options, although it's unclear how many alternative providers offer the same family planning services as Planned Parenthood and whether they will accept new Medicaid clients. A majority of Planned Parenthood's clinics are in poor, rural and medically-underserved areas where affordable options are limited.
PPIN president Betty Cockrum said Planned Parenthood would continue to see Medicaid patients for as long as possible by covering their medical costs out of its Women's Health Fund, but she is "deeply disappointed" by the judge's ruling.
"The court's ruling today means that 9,300 Medicaid patients at our 28 locations have lost services from their preferred provider," she said.
Despite having denied Planned Parenthood a temporary restraining order, the court must still rule on the request for an injunction against the legislation. That hearing is scheduled for June 6.
Popular in the Community