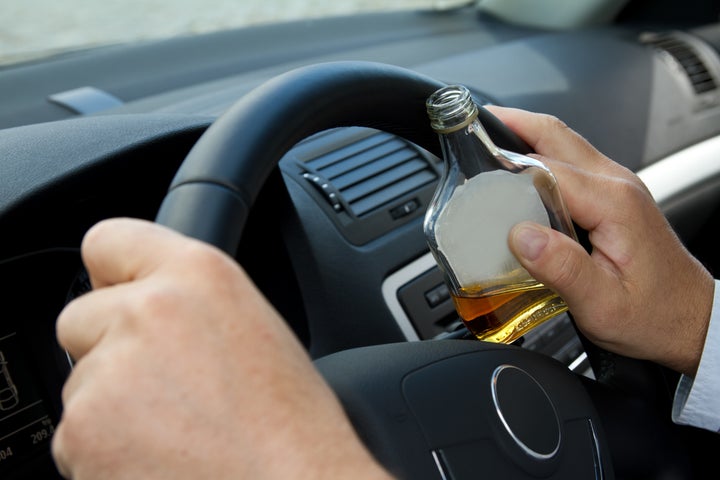 Get a Lyft from the bar, or get a lift to the slammer.
Ohio Judge Michael Cicconetti has been ordering drunk driving defendants to download ride-hailing apps as part of their sentences.
On June 6, a first-time offender who blew a .200 on a breathalyzer test was ordered to go through a prevention program, pay court costs, relinquish her license and, as part of her probation, download and activate Lyft or Uber on her phone. Cicconetti got the idea for the sentence after dealing with a repeat offender who would drive drunk despite living just blocks away from the bar, according to The News-Herald, a Cleveland-area newspaper.
For him, the requirement is a no-brainer.
"If you can save one person from getting another [DUI], one person from getting into an accident, one person from hurting somebody else, it makes sense," he told The News-Herald. "It doesn't cost anybody anything to install it and activate it, and it's far cheaper than paying the thousands of dollars you'd have to pay for another [DUI]."
Cicconetti, who serves at Painesville Municipal Court, is known for his unusual approach to sentencing. Previously, he ordered a suspect caught speeding in a school zone to work a shift as a crossing guard; a cab fare evader to walk 30 miles in 48 hours in lieu of 60 days in jail; and a pepper spray-wielding assailant to suffer some pepper spray to the face.
He previously told HuffPost that he sometimes gives options to young, impressionable first offenders facing misdemeanors. His atypical sentences ― which he says he only hands down to "1 percent" of defendants ― teach long-term lessons and keep small-time offenders out of the jail system, he said.
"I would put my recidivism rate up against anybody's," Cicconetti told HuffPost in 2015. "You can send someone to jail and make it the sheriff's problem; they get out and nobody follows up. With these sentences, they're on probation, and in most cases, I'll end up taking it off their record."
There were 604 citations for drunk driving issued in Cicconetti's jurisdiction in 2016, according to The News-Herald.
Cicconetti urged judges across the country to follow his example with the ride-hailing requirement.
"I think judges nationwide should order it," he told the paper. "I'm not promoting Uber or Lyft. I have no monetary interest in Uber or Lyft. In the next 20 years, they'll have self-driving cars anyway so we won't have to worry about it."
Popular in the Community