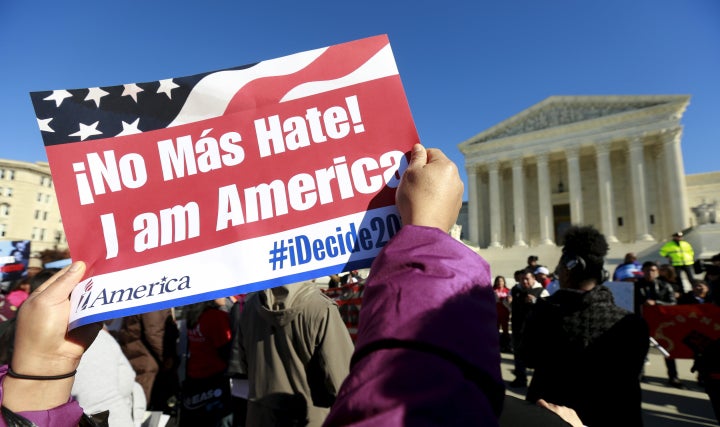 A U.S. judge in Texas suspended his order to force federal authorities to turn over to the court personal information about immigrants who were given safeguards against deportation under an Obama administration executive order.
In the decision on Tuesday that could affect tens of thousands of immigrants, U.S. District Judge Andrew Hanen in the border city of Brownsville stayed his order pending the results of a status hearing on Aug. 22.
The sanctions were ordered on May 19 by Hanen, who ruled in February 2015 that President Barack Obama's executive actions on immigration were outside the bounds of the president's authority.
Hanen at that time ordered the Department of Homeland Security to prepare a state-by-state review of immigrants who were given three years of safeguards from deportation, instead of two, under Obama's immigration action.
The Justice Department had asked Hanen in an emergency motion filed in May to put a hold on the sanctions while it sought a review from the 5th U.S. Circuit Court of Appeals.
Civil rights groups backing the immigrants saw the decision as a win in their legal battle backing the executive order in the case that has reached the U.S. Supreme Court.
"It is an important victory, but not a permanent fix. We will continue to fight for a ruling that fully safeguards immigrants' privacy rights," said Omar Jadwat, senior staff attorney with the American Civil Liberties Union's Immigrants' Rights Project.
The ACLU also filed a motion for a stay, saying the immigrants could face permanent injury if their personal information was released, and that neither the court, nor the states suing the U.S. government had any legitimate interest in the personal information.
The Texas Attorney General's Office, a lead plaintiff suing the Obama administration over the immigration policy, said it would not be commenting on the judge's move.
Nina Perales, the attorney who argued on Tuesday for the immigrants implicated by Hanen's order, was content with his decision to put it on hold.
"Today we argued, successfully, that no legitimate basis exists for punishing innocent immigrant youth in order to address what the court considers to be misconduct by attorneys for the United States," she said in an email to colleagues after the hearing.
The Supreme Court, for its part, is expected to rule on the larger dispute -- the legality of Obama's executive actions on immigration -- before the end of June.
The Huffington Post's Cristian Farias contributed to this report.
Before You Go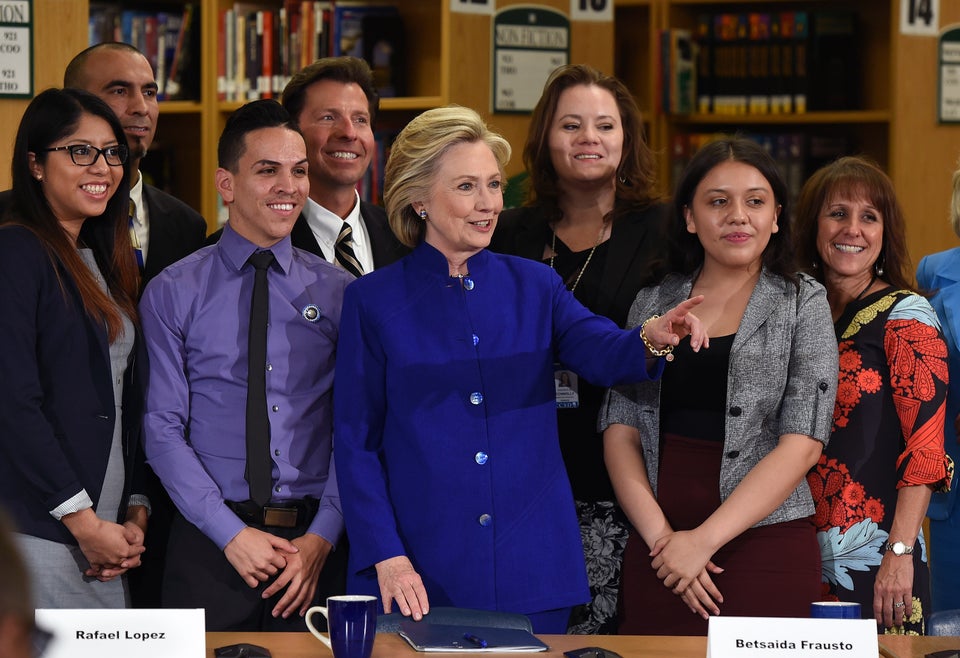 Where Democratic Candidates Stand On Immigration
Popular in the Community