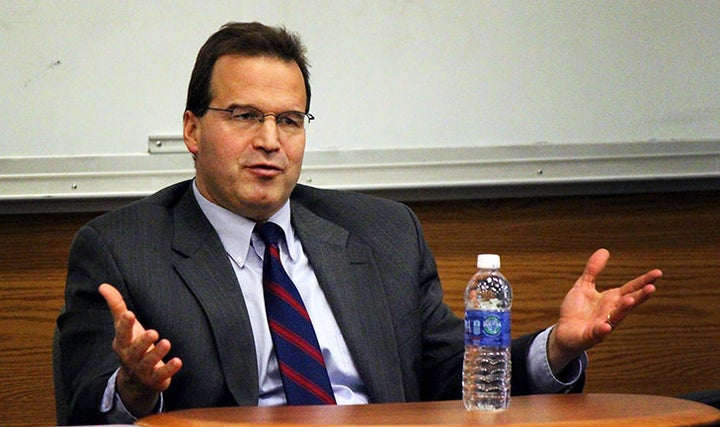 WASHINGTON -- For the past year, Luis Felipe Restrepo has endured nearly every type of Senate delay a judicial nominee could endure. And now that he's finally first in line to get a confirmation vote, Republicans are just skipping him.
The Senate should be voting Monday to confirm Restrepo to the U.S. Court of Appeals for the 3rd Circuit. Senators typically vote on nominees in the order in which they were nominated, and Restrepo is first in line of any district or circuit court nominee. Instead, Majority Leader Mitch McConnell (R-Ky.) passed him over and teed up a vote on the next person in line, Travis McDonough, a Tennessee district court nominee.
Restrepo has been waiting his turn for a vote since he was nominated in November 2014. His nomination didn't go anywhere last year, so President Barack Obama renominated him in January. Restrepo waited five months before he even got a hearing in the Judiciary Committee, thanks to his own state's senator, Pat Toomey (R-Pa.), holding him up.
After his June hearing, Judiciary Committee Chairman Chuck Grassley (R-Iowa) delayed the vote for another month, for no real reason. The committee finally voted to move Restrepo forward in July, unanimously, and he's been waiting in line for a confirmation vote by the full Senate ever since.
Republicans have been blocking Obama's judicial nominees all year, so Restrepo's struggles shouldn't be too surprising. But it's unusual to see GOP leaders take up nominees out of order, and it's in part because Restrepo isn't just any nominee. He's the only circuit court nominee in the Senate, which makes him a top priority for Obama. He would also fill a court seat that's been vacant for nearly 900 days; it's so backed up with work it's been designated a judicial emergency.
The Huffington Post reported earlier this year that these kinds of delays in confirming judges are having such a detrimental effect on courts that cases are being pushed back for years and judges are burning out.
Congress is planning to adjourn for the year on Friday, so time is running out for Restrepo. His nomination could get held over into 2016, but if even one senator objects to doing that, Obama will have to renominate Restrepo all over again in January and send him back through the same committee process.
Toomey, who is up for re-election in 2016, has been taking heat back home for his role in delaying Restrepo. Why Courts Matter - Pennsylvania, a left-leaning coalition that advocates fair access to justice in courts, delivered lunch to seven of Toomey's district offices last week -- a reference to comments Toomey made to The Huffington Post earlier this year about needing to run to lunch instead of answering a question about his delays on Restrepo. They filmed the awkwardness, too.
"Now that we have taken care of lunch, Senator Toomey can get back to the business of filling critical federal court vacancies here in Pennsylvania," said Christine Stone, a co-chair of the group. "If Senator Toomey wants to be able to tell his constituents that he is doing his job in D.C., he should seek a firm commitment from his Republican leadership to schedule a vote right away."
The Pennsylvania Republican did just that on Monday. He wrote to McConnell, urging him to schedule a vote "without delay."
Toomey spokeswoman Melissa Ferdinand said the senator has talked directly to McConnell about "the importance of getting Judge Restrepo confirmed," but couldn't say anything about the timing of his vote.
McConnell spokesman Don Stewart said he didn't have any news on when Restrepo might get his vote.
If he does get confirmed, Restrepo would be the first Hispanic judge from Pennsylvania to serve on the 3rd Circuit and the second Hispanic judge to serve on that court. But it has to happen this week or it won't happen for a long time, if ever.
UPDATE: Dec. 11 -- McConnell scheduled a Jan. 11 confirmation vote for Restrepo. It means Restrepo has to wait another month, for no real reason, but he's on track.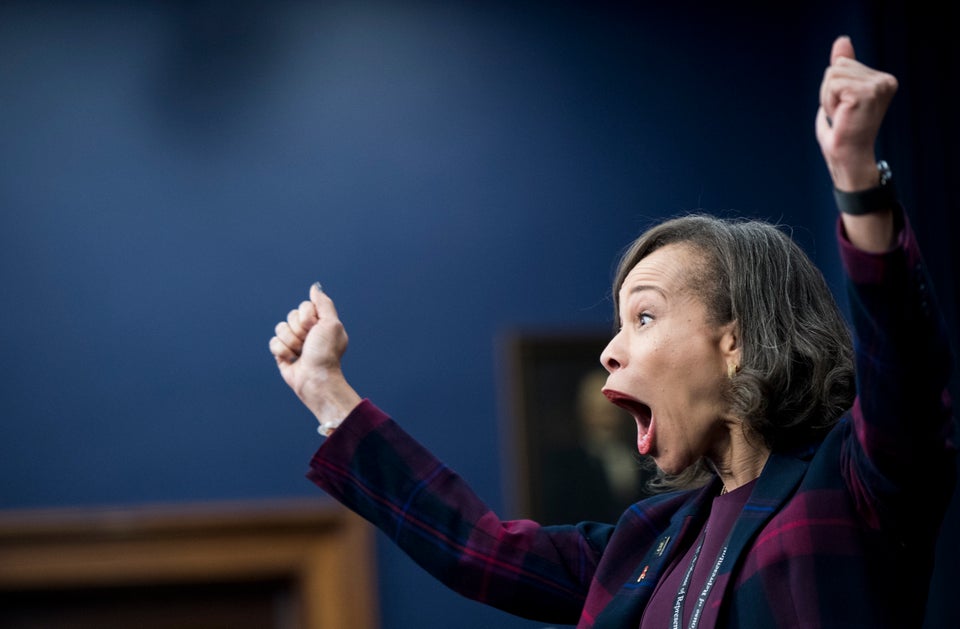 Scenes From 114th Congress And Capitol Hill
Popular in the Community