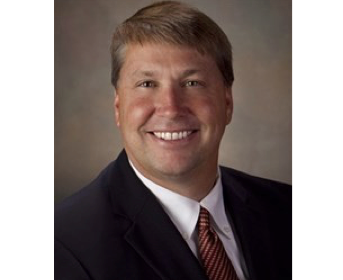 A Texas judge is under fire over a comment he posted to Facebook suggesting that a black man suspected of killing a local police officer should be lynched.
"Time for a tree and a rope," he posted on Monday to the San Antonio Police Department's Facebook page, according to the Austin American-Statesman.
Burnet County Judge James Oakley took responsibility for the rash words on Wednesday. He apologized and called his language "unfortunate," but denied that it contained any racial undertones.
"I never made that connection but I do see how somebody could make that connection and be offended towards that. That was not my intent," he told The Huffington Post on the phone. "Maybe I watched too many Westerns when I was little."
The article he posted contained news of an arrest made in Sunday's shooting death of San Antonio Police Detective Benjamin Marconi. Otis Tyrone McKane, who is black, was arrested on suspicion of murdering Marconi one day after the detective, who was white, was fatally shot inside his patrol car.
In an emailed statement, Oakley called his response "curt and harsh."
"What I should have posted, if anything, is a comment that more clearly reflects my opinion on the cowardly crime of the senseless murder of a law enforcement officer. My view of the 'suspect,' whom has admitted to the murder, is the same regardless of ethnicity or gender," he said. (The suspect had told police when he was arrested that he "lashed out at somebody," adding "I'm sorry.")
Oakley added that he was an advocate of due process and doesn't preside over criminal court.
"I also support the death penalty in cases where the ultimate crime has been committed and there is clear and complete evidence and where all steps of the judicial process have been respected," he said.
A group that monitors Texas' Pedernales Electric Cooperative, where Oakley is a board officer, was among those enraged by his words.
"What Mr. Oakley suggested was racist," PEC Truth Watch wrote in a blog post.
"A sitting County Judge in Texas has suggested that a black man accused of a crime in Houston, TX should be lynched. Do the members and employees of PEC agree with Mr. Oakley's statement? Do the people of Burnet County? I trust they do not agree," it continues. "I hope they believe America to be a nation of laws and due process. The accused is entitled to a defense before a jury, however heinous the accusations against him may be."
Before You Go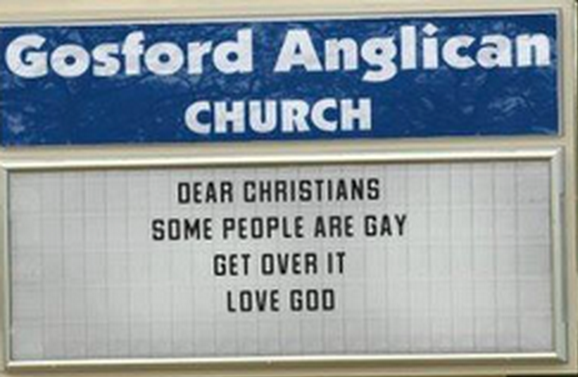 Controversial Church Signs
Popular in the Community