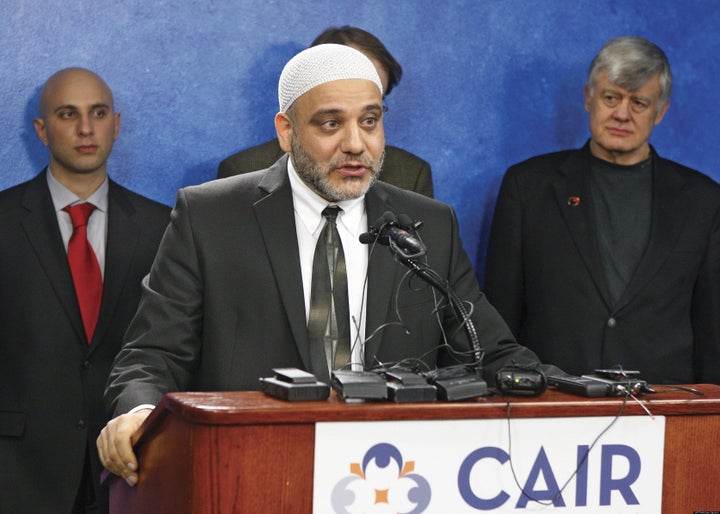 By Omar Sacirbey
Religion News Service
(RNS) A federal judge on Monday (Nov. 29) issued a temporary injunction against an Oklahoma referendum that sought to ban the use of Islamic law, or shariah, in state courts.

U.S. District Judge Vicki Miles-LaGrange had earlier issued a restraining order to prevent the Oklahoma State Elections Board from certifying the results of the Nov. 2 vote, when voters approved the referendum by a 70-30 percent margin.

Noting that "the will of the 'majority' has on occasion conflicted with the constitutional rights of individuals," the judge's ruling on Monday in effect maintains her earlier conclusion that the referendum is likely unconstitutional.

Opponents had argued that the referendum, which also bans state courts from considering international law, was an unnecessary swipe against Muslims, and said supporters were using the measure to stir up anti-Muslim hostility and drive conservative voters to the polls.

Muneer Awad, executive director of the Oklahoma City chapter of the Council on American-Islamic Relations, filed suit to block the law from taking effect.

Awad argued that by singling out Islam among religions, the referendum violated his First Amendment rights while also stoking Islamophobia. He asserted the referendum would invalidate civil documents like wills and marriage contracts that Muslims -- like Christians and Jews -- often draw-up according to religious guidelines.

Lawyers for the Oklahoma's Attorney General's office countered that Muslims did not face imminent discrimination, and said concerns that the referendum would invalidate documents based on Islamic principles were mere speculation.

Miles-LaGrange, however, ruled that in singling out shariah, the referendum showed a state disapproval of Islam. The referendum, she wrote in her ruling, "inhibits religion" and "fosters an excessive government entanglement with religion."

Miles-LaGrange also agreed with Awad that shariah is not a legal code but a personal code with various interpretations among Muslims. If adopted, the referendum would force state courts to make religious rulings on what is and isn't shariah, which is unconstitutional.

"As an American, I'm humbled that our justice system has delivered. As an Oklahoman, I'm determined to work hard to explain that Judeo-Christian values are Muslim values," said Imad Enchassi, senior imam and president of the Islamic Society of Greater Oklahoma City.

Neither state lawyers nor the two state lawmakers who were the main authors of the referendum, Republicans Rex Duncan and Anthony Sykes, returned calls seeking comment.
Calling all HuffPost superfans!
Sign up for membership to become a founding member and help shape HuffPost's next chapter