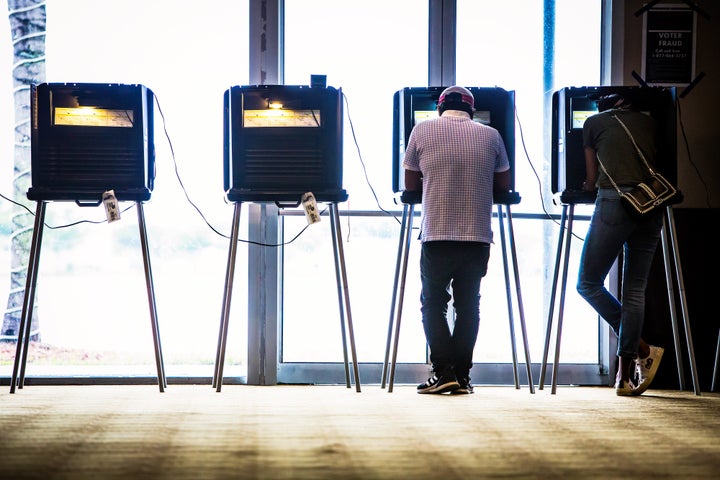 A federal judge in Florida on Friday ordered the state secretary of state to instruct election officials for 32 counties to provide sample Spanish-language ballots to voters as part of a lawsuit alleging that Puerto Ricans in the state were being denied access to the ballot box.
The suit alleges that 32 of the state's 67 counties were failing to adequately provide Spanish ballots and other election materials to voters. A provision of the 1965 Voting Rights Act says that eligible voters educated in a U.S. public school where the primary language isn't English may not be denied access to the ballot based on their English proficiency.
In an order on Friday, U.S. District Judge Mark Walker agreed that the information available was inadequate. Although he accepted the state's argument that it couldn't redo its election software before November, he ruled that the 32 county supervisors of elections must print sample Spanish ballots identical to the English ones and provide the sample ballots at polling places with posted notices. He also ordered the officials to post sample ballots on their websites with Spanish instructions.
Sarah Revell, a spokeswoman for Florida Secretary of State Ken Detzner (R), said he would follow the order and tell the counties to comply.
The lead plaintiff in the suit is Marta Rivera, a woman in her 70s who had lived all her life in Puerto Rico and is one of the more than 135,000 residents of the island who moved to Florida last year after Hurricane Maria. She is more comfortable speaking Spanish than English, and her daughter helped her register to vote.
The case was brought by a coalition of advocacy groups, along with Rivera, to aid an estimated 30,000 Puerto Rican voters in the state with limited or no English proficiency.
Walker left open the possibility of ordering officials to take additional steps to provide assistance to such voters.
This story has been updated to include a response from the Florida secretary of state's spokeswoman.
Popular in the Community